Effects of Coronavirus and Oil Price Direction on Chemicals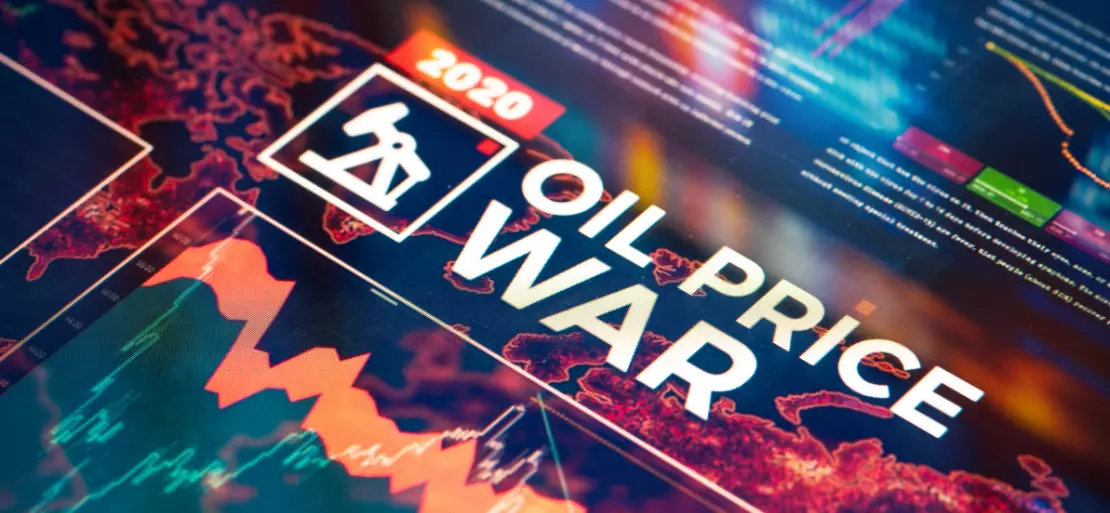 Due to the Omicron variant's brief impacts, Dow forecasts a 4-4.5 percent increase in global GDP in 2022.
According to a freshly issued update to the International Monetary Fund's World Economic Outlook report, the global economy would rise by 4.4 percent in 2022, down by 0.5 percentage points from October's prediction.
Gita Gopinath, First Deputy Managing Director, said at a virtual press event on Tuesday that Supply interruptions, increased prices, record debt, and prolonged uncertainty will hamper the overall growth of the economies.
According to Gopinath, who was previously the IMF's Chief Economist, the rapid spread of the Omicron variation has resulted in renewed travel restrictions in several nations and intensifying labour shortages.
According to the newest research, supply-demand imbalances are expected to decrease by 2022, based on industry projections of improved supply, as demand shifts from commodities to services and special policy assistance is eliminated. The IMF has raised its inflation projections for both developed and rising markets and evolving economies for 2022, forecasting that high price strains will last longer. Price rises are expected to fall in 2023 if its expectations remain stable. The prognosis, however, is fraught with uncertainty, and the risks are primarily to the downside, including the advent of more lethal variants.
The forecast for the Middle East polyols market in the first quarter of 2022 is uncertain due to Omicron's worldwide spread form of COVID-19 and still-high freight prices, making shipment expenses costly.
Due to weak economic development and global car sales, the Middle East base oils spot market has an unclear picture in 2022. The supply of most grades is likely to be generally ample, but demand is expected to be constant to moderate.
Despite the concerns about the impact of Omicron on global economic recovery, Asia's fatty alcohol ethoxylates (FAE) industry is projected to witness increasing Chinese spot interest in early January. Asian Nylon 6, also known as polyamide (PA) resins 6, is expected to have a rough start to the year, owing to dismal derivative automotive estimates and multiple lockdowns imposed due to Omicron. The ethylene-vinyl acetate (EVA) market in Asia faces difficulties due to increased supply in the short term, but demand growth led by renewable energy and the photovoltaic (PV) sector is expected to sustain capacity expansions in the longer term in 2022.
Due to persistent challenges such as production difficulties and limited imports amid high demand trends, the European acrylonitrile-butadiene-styrene (ABS) market supply deficit will likely last until the second quarter of 2022.
The fundamentals of the US polyethylene terephthalate (PET) industry remain solid, with high demand and consistent pricing for virgin resin, while costs for recycled PET have risen.
On Wednesday, crude futures continued to rise as investors remained focused on price-encouraging news. In addition, the US oil stocks declined for the sixth week in a row, verifying industry data posted late Tuesday.
Strong demand for commodity and speciality chemicals should keep prices stable throughout the year as the chemical sector enters 2022. As crucial industry companies focus on boosting capacity and expanding into new markets through organic and inorganic methods, the industry should see higher capital investment. Though, the sector may suffer margin constraints due to raw material cost inflation, which is expected to continue firm through the first two quarters of 2022.
Sustainability and decarbonisation will likely be among the most important areas of concentration for most US chemical businesses in 2022. Many chemical businesses are projected to expand their R&D spending and take advantage of decarbonisation and recycling technology advancements to minimise their own and customers' carbon footprints and plastic waste. Consequently, by 2022, more industry performers should have set targets and plans for reducing emissions and monetising waste.