Eisai and Bristol-Myers form a Global Strategic Partnership to Develop a Cancer Drug Candidate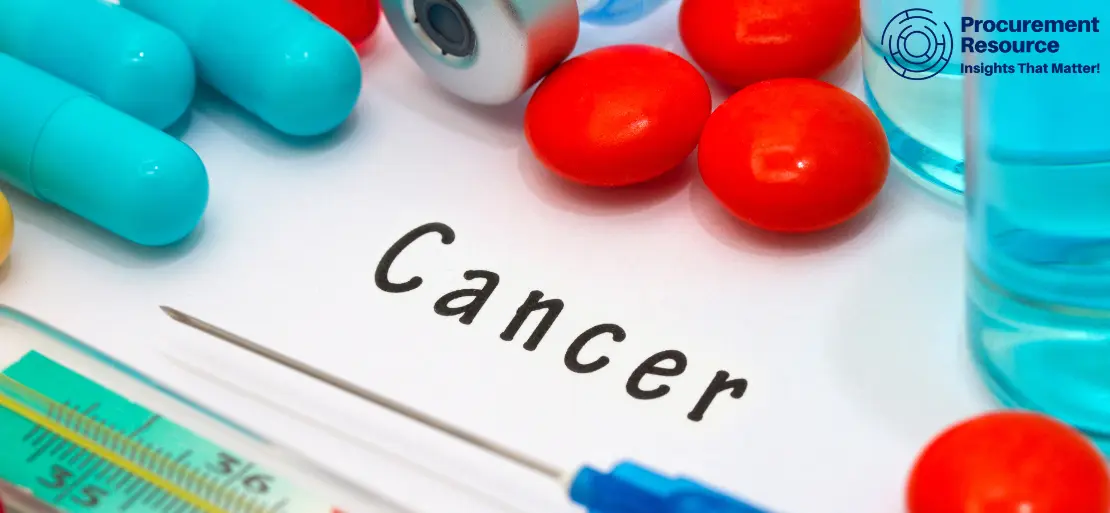 Bristol-Myers Squibb Co and Eisai Co have announced a USD 3.10 billion agreement to jointly develop and market an experimental cancer drug. According to the companies, Bristol-Myers will pay Eisai USD 650 million, covering research and development costs, and the company will be eligible for up to USD 2.45 billion in milestone payments. MORAb-202 would be developed and marketed jointly across Asia, Europe, the United States, and Canada.
In May, Bristol-Myers had a USD 1.56 billion deal with Agenus Inc to develop and market an experimental drug for immuno-oncology treatments, including non-small-cell lung cancer. In a market currently dominated by Keytruda, Merck & Co's rival treatment, the drug-maker has been counting on sales of its Opdivo drug to treat similar cancers. MORAb-202, Eisai's drug, is in the early stages of development and is being developed to treat solid tumours such as ovarian, lung, and breast cancers. According to the companies, Bristol-Myers will pay Eisai a royalty on sales outside of the collaboration territories. Outside the collaboration territories, Bristol Myers will be entirely responsible for developing and commercialising the medicine. MORAb-202 will continue to be manufactured and distributed globally by Eisai.
MORAb-202 is Eisai's first ADC, and it uses an enzyme cleavable linker to join Eisai's in-house developed anti-folate receptor alpha antibody and Eisai's anticancer agent eribulin. It's a potential best-in-class folate receptor alpha ADC with a favourable pharmacological profile and single-agent activity in advanced solid tumour patients. The companies intend to move this asset into the registrational stage of development as early as next year.
Haruo Naito, Chief Executive Officer at Eisai, said that MORAb-202 combines Eisai's in-house discovered antibody and payload using the company's advanced chemistry capabilities. He added that their collaboration with Bristol Myers would accelerate the development of MORAb-202 to bring an impactful treatment option to patients globally.
Giovanni Caforio, M.D and chief executive officer, Bristol Myers Squibb, said that this global strategic collaboration with Eisai is an important fit for Bristol Myers as it extends their leading position in oncology with an asset that complements their broad, solid tumour portfolio and leverages their deep internal development expertise.
With over 10,000 workers globally, Eisai is a leading global research and development-based pharmaceutical firm headquartered in Japan. The company's human health care (hhc) philosophy defines its corporate mission as "giving first thought to patients and their families and to increasing the benefits health care provides." The company aspires to live up to its hhc philosophy by developing innovative products in therapeutic areas with many unmet medical needs, such as oncology and neurology. In the spirit of hhc, Eisai goes even further by combining scientific knowledge, clinical capabilities, and patient insights to develop innovative solutions that address society's most pressing unmet needs, such as neglected tropical diseases and sustainable development goals. Bristol-Myers is a global biopharmaceutical company whose mission is to discover, develop, and deliver innovative medicines that help patients prevail over serious diseases.
MORAb-202, which targets FRα-positive solid tumours, is now undergoing a Phase 1 clinical study in Japan and a Phase 1/2 clinical study in the United States. The linker is enzymatically cleaved after MORAb-202 enters the target FRα-positive cancer cells, releasing eribulin, Eisai's anticancer agent, from the antibody and resulting in its antitumour activity. MORAb-202 also showed a bystander effect in non-clinical studies, with antitumour action on the FRα-negative cancer cells that surround the FRα-positive cancer cells. Eribulin is currently approved in over seventy-five countries throughout the world to treat breast cancer, including Japan, Europe, the United States, China, and other countries.