EVONIK set to launch a new ultra-high purity colloidal silica producing facility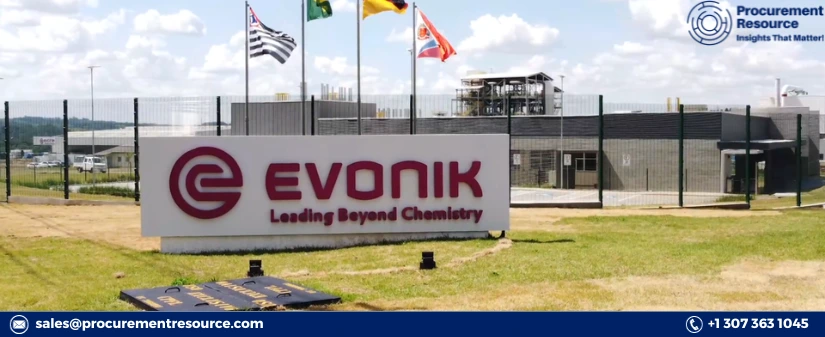 Evonik, a leading global specialty chemicals company, is embarking on an ambitious project to construct a new plant for producing ultra-high purity colloidal silica at its Weston, Michigan, USA site. This venture is set to involve a substantial capital investment of $7.9 million across 2023 and 2024. The facility, slated to begin operations in 2024, will be a pioneering establishment in North America for this product. The significance of colloidal silica, primarily as a raw material in the electronics and semiconductor industries, is heightened by the increasing global demand for microchips and digital products.
The uniqueness of this new plant lies in its capability to produce colloidal silica of the quality and purity required for chemical mechanical planarization (CMP), a critical process in microchip production. Evonik's colloidal silica, marketed under the IDISIL® brand, stands out for its ultra-high purity and exceptionally narrow particle size distribution. Peter Friesenhahn, head of Evonik's Silanes business line, emphasizes that this development is a strategic enhancement of their portfolio, fortifying their position in technology-driven growth markets and solidifying their role as an innovation partner for customers.
Evonik's established presence as a supplier of ultra-pure tetrachlorosilane and other silanes for the semiconductor and electronics industry is further bolstered by this expansion. According to Christian Edlinger, head of the Americas region in the Silanes business line, this new plant will provide additional supply options and improved security of supply, especially relevant as companies in the Americas have often depended on imports from Asia.
The project, supported by a $900,000 Michigan Business Development Program performance-based grant, promises not only to strengthen Evonik's footprint in Michigan but also to create new job opportunities in the region. Michigan Governor Gretchen Whitmer and Quentin L. Messer, Jr., CEO of the Michigan Economic Development Corporation, have expressed their enthusiasm for this expansion, underscoring Michigan's commitment to maintaining a leading role in the global semiconductor industry.
The selection of the Weston site for the new plant is strategic, leveraging the existing staff's extensive experience in producing ultra-pure materials for the semiconductor industry. The new facility will be seamlessly integrated into the site's existing processes, enhancing the site's capabilities and contributing to the region's economic growth.
According to the article by Procurement Resource, Evonik is investing $7.9 million to build a new plant in Weston, Michigan, for producing ultra-high purity colloidal silica, crucial for the electronics and semiconductor industries. This North American facility, operational in 2024, will produce IDISIL® brand colloidal silica for microchip production, enhancing Evonik's portfolio in technology markets. The project, supported by a $900,000 grant, will bolster Evonik's presence in Michigan, create jobs, and capitalize on the site's expertise in ultra-pure materials for the semiconductor industry.