In the Face of Stagnations, the Global Shipping Predicament is Hurting Australian Wine Exports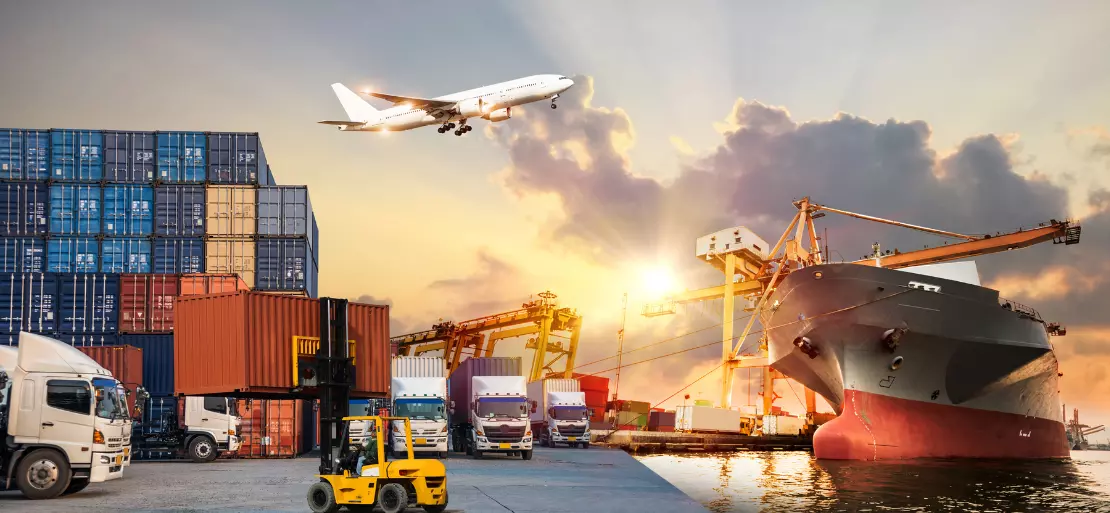 The COVID-19 disease outbreak has had the most profound and widespread effect on global human behaviour in modern times. It has changed how most people think, feel, and process their surroundings in a relatively short period. It has impacted businesses in various ways, ranging from closure to brisk sales, depending on the market in which they operate. Until 2021, when delays and increased costs reached a tipping point, the way goods were transported to different markets was primarily taken for granted.
In 2019–2020, the global shipping container throughput was approximately 817 million TEUs, representing 90 percent of the country's economic cooperation. Even though market forces perturbations, tropical storms, and industrial disputes are common in this industry, schedule reliability generally tended to be between 70–85 percent between 2018 and 2020. The number of days from stacking to scoop up products at the desired location was 55 in January 2020 for the transatlantic southbound lane. The factories worldwide halted production, and ports experienced staff shortages due to workers being isolated. As demand began to dwindle, global shipping companies reduced their sailings.
This sudden surge in demand, particularly in the United States of America (US), combined with production backlogs, shipping lines that had reduced capacity, and ports facing staff shortages and industrial action, has created a situation in which infrastructure cannot keep up with demand.
Even though global container capacity is at an all-time high (25 million TEUs), this increased capacity has been chiefly deployed to the highest demand routes, leaving other ways with little additional power in the face of increased demand.
Many ports are experiencing significant delays, but Los Angeles on North America's West Coast is the most visible example. At the end of 2021, 101 ships were waiting to unload, with the line stretching into Mexican waters and some vessels anchored for up to 30 days in November and December.
This market disorder has also resulted in higher prices (see chart below). Throughout 2021, freight rates have more than doubled. This is partly due to rising operational costs such as fuel, new container construction, and port congestion. Delays can also result in additional charges.
Australia is further disadvantaged because of its remote location, which places it outside of the main shipping lanes. Shipping to and from Australia accounts for 1% of global container throughput, putting it at the mercy of the market's more prominent players who operate on the dominant shipping lanes. According to Flinders Port Holdings, 80% of shipments to Australia arrive outside of the scheduled window, owing primarily to bottlenecks in nearby ports in New Zealand, Southeast Asia, and China.
Wine Australia and the South Australian Wine Industry Association (SAWIA) submitted proposals to the Productivity Commission's inquiry into Australia's Maritime Logistics System, claiming that current issues at Australian ports have resulted in delays, significantly increased costs, and cancelled customer orders due to the inability to secure shipping. Furthermore, these issues have begun to affect exports and imports of vintage-related goods such as barrels and chemicals.
The exact size of the shipping crisis's impact on Australian wine exports is difficult to determine due to several factors currently driving down exports compared to 2020 a significant decline in exports to the mainland China market, three small vintages impacting available stock, and a counter-swing in off-trade purchasing with many on-trade channels opening in key markets such as Canada, the United Kingdom (UK), and United States (US). The impact of shipping delays and costs, on the other hand, should not be underestimated. According to reports, shipping issues are a significant impediment to getting wine into international markets. A common amendment to shipment permits is a change of departure date to a later date. Shipments are frequently delayed.
The increased freight costs, which average nearly USD 10,000 per container, also affect Australian wine producers. This equates to approximately USD 0.42 per litre of the shipping cost for 24,000 litres of bulk wine in a container. Based on a USD per tonne average winegrape purchase price, the cost of producing and shipping commercial bulk wine in 2021 was approximately USD 1.50 per litre2. On the global bulk wine market, the Ciatti price for Australian wine is currently between USD 0.80 and USD 1.313.
Furthermore, according to the most recent Hillebrand Customer Advisory, some service providers in the supply chain are now leveraging a further COVID-19 recovery tariff' to recover additional costs associated with reduced staffing and testing requirements. For example, the Victorian International Container Terminal implemented a Covid recovery tariff' of USD 3.97 per container on February 1, 2022, with no prior notice.