HRC Steel Prices in the United States were Increased by USD 50-70 per tonne Due to Increased Demand and Low Iron Ore Prices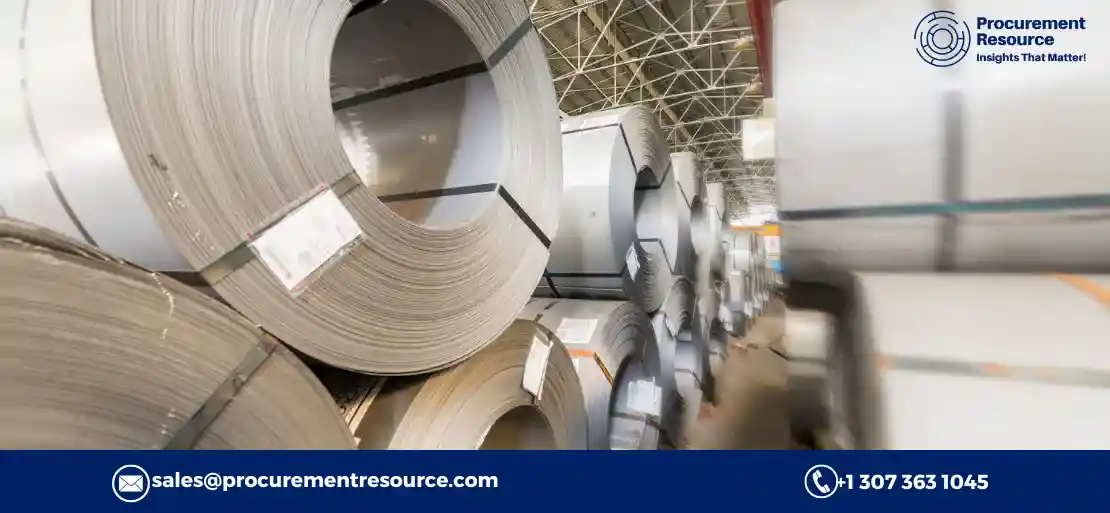 On December 13, 2022, the steelmaker declared that all carbon hot-rolled, cold-rolled, and coated pricing would rise by a minimum of USD 50 per short tonne.
Cliffs' current hot-rolled steel minimum base price is USD 750 per net tonne. This further price rise results from improved dynamics in the raw materials and distribution markets and comments from the market following the company's price surge in November.
Request Access For Regular Price Update of Hot Rolled Coil Steel
However, market experts point out that this new steel price rise announcement may need to be fully substantiated by rising scrap prices, which increased in December for the first time since April and may grow more in January.
On Monday, December 12, as per an index delivered Midwest mill was calculated at USD 389.61 per gross tonne, an 8.31% increase over the price of USD 359.72 per gross tonne in November.
As per a distributor, instead of the full USD per short tonne that Cleveland cliffs announced, the market could bear an increase in prime scrap pricing of USD 30 per gross tonne (USD 33.60 per short tonne) in December 2022.
Cleveland-Cliffs' November price hike, which was noted in today's release, increased the cost of the same category of flat steel by at least USD 60 per short tonne on November 28, two weeks and one day prior to this most recent announcement.
Other significant steel producers jumped on board, and despite the fact that it may not have given the market a boost, sources claim that the mills are sticking to their higher rates regardless of whether customers are taking advantage of these higher offers.
Recent market rumours indicated that a mid-month hot band price hike would be on the horizon and that if it did, it might just be done to justify the increase from November 28.

If scrap prices rise once more in January, mini mills will probably come to the same conclusion and blame imports for the increase.
Even though the December 13 statement called for a minimum increase of USD 50 per tonne, the hot rolled coil base price of USD 750 per tonne is USD 65 per tonne higher than current market rates.
On December 12, the daily steel hot-rolled coil index, fob mill US, was computed at USD 34.25 per cwt (5685 per tonne), up 0.74% from December 9 when it was USD 34.00 per cwt and 0.29% from the previous week when it was USD 34.15 per cwt.
Before the price increase in November, Cleveland-Cliffs most recently increased the same group of prices by USD 75 per tonne on August 24, but at the time, it did not appear to establish a new price floor or reverse months-long declines.
Market experts are positive about the six months due to steel purchases over the last few weeks. The Canadian steelmaker has completely contracted shipments through the end of the year.
Read More About Hot Rolled Coil Steel Production Cost Reports - REQUEST FREE SAMPLE COPY IN PDF
After months of falling steel prices due to a demand reduction, producers found it challenging to sell the essential metal for building and auto manufacturing.
Hamilton, Ontario-based Stelco operations have been affected by the more than 50% collapse in steel prices this year, including a drop of about 15% in only the last three months.
As per Procurement Resources, the steelmaker announced on December 13, 2022, that the cost of all carbon hot-rolled, cold-rolled, and coated steel would increase by at least USD 50 per short tonne (USD 2.50 per hundredweight). The minimum base price for hot-rolled steel at Cliffs is USD 750 per net tonne. The market's reactions to the company's price increase in November and improved dynamics in the raw materials and distribution markets led to this latest price increase.