ICRA Predicts Rise of up to 20% in the Demand for Cement in the Forecast Year 2022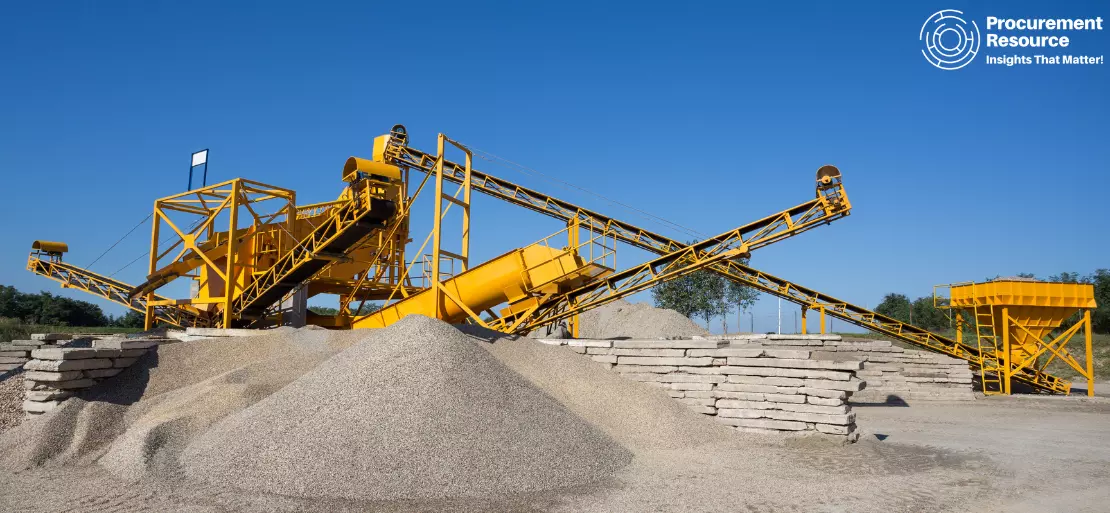 According to ICRA, cement demand is likely to rise by up to 20 percent in the coming fiscal year, with volume reaching FY 19-FY 20 levels. In a report, the rating agency stated that ICRA forecasts cement demand to rise 18-20 percent in FY 2022 over FY 2021, with volumes returning to levels seen in FY 2019-FY 2020. The company said that despite certain cost-side headwinds, volume growth is expected to underpin operating margins of roughly 20 to 21 percent in FY 22. It is predicted that capacity increases would return to roughly 20-22 MTPA (million tonnes per year) in FY 2022, up from around 15-17 MTPA in FY 2021. During that time, the eastern area is expected to grow, adding roughly 15-17 MTPA capacity.
With a 20 percent increase in demand in FY 2022, utilisation is expected to rise to roughly 64 percent throughout the fiscal year from the low of 56 percent the previous year. Regarding input costs, while coal prices have remained low, pet coke prices have risen in recent months, and diesel prices have also risen in the current fiscal year. Furthermore, because pet coke and diesel costs are connected to oil, prices are expected to remain high. Coal prices will continue to be influenced by demand from China and India and the amount to which the global energy balance shifts away from coal and toward natural gas and renewables.
ICRA assistant VP Anupama Reddy stated that a positive agricultural attitude is anticipated to be reinforced by timely rabi planting and favourable groundwater and reservoir levels, which are likely to increase rabi yields. Due to modest ticket sizes and government incentives, the Pradhan Mantri Awas Yojana-Gramin (PMAY-Gramin) is likely to continue to develop at the same pace. At the same time, PMAY-Urban is expected to acquire traction quicker in recent months than other housing sectors. She added that while urban housing has witnessed a recent uptick in certain areas, the durability of this trend remains to be seen. Furthermore, as part of the 'Atmanirbhar Bharat 3.0' package, recent announcements emphasising real estate, PMAY-Urban, and infrastructure are projected to stimulate cement demand.
Reddy further added that on the infrastructure side, the speed with which projects in the transportation segment - roads, metros, railroads, and airports – are being completed is projected to help solid FY volume increase in the future. According to the Cement Manufacturers Association (CMA), India's cement industry has a total installed capacity of 545 million tonnes per year, making it the country's fourth-largest income generator. India's cement sector accounts for about 7 percent of worldwide installed capacity and is the world's second largest after China.
Motilal Oswal Financial Services Ltd notified that a pick-up in the Centre's infrastructure development efforts is projected to enhance cement demand in January (MOFSL). After a drop in volume in November 2021, cement demand began to build up in the second part of December 2021, according to MOFSL.
According to the survey, the demand boom occurs after November, when volumes fell due to unseasonal rains, a sand shortage in East India and a few regions of Uttar Pradesh, and a promising wedding season following the Covid-19 outbreak last year. Furthermore, it stated that demand should expand further starting in January 2022, owing to increased government infrastructure projects.
Cement demand has historically been 4 percent higher in January than in December. Analysts predict industry volumes to drop by 3-5 percent YoY in 4 QFY 22, based on a solid 4 QFY 21. In FY 22E, industry volume growth is expected to reach 8.6 percent YoY. Moreover, it stated that cement prices were under pressure in November-December 2021, owing to a severe volume decrease in November 2021 and a volume push by a few critical players at the end of the year. As a result, in December 2021, India's average cement prices declined 6.5 percent month over month. Beginning in January 2022, the industry will be better positioned to execute price increases as we anticipate a further increase in demand.