Impact of COVID-19 on the Entertainment Industry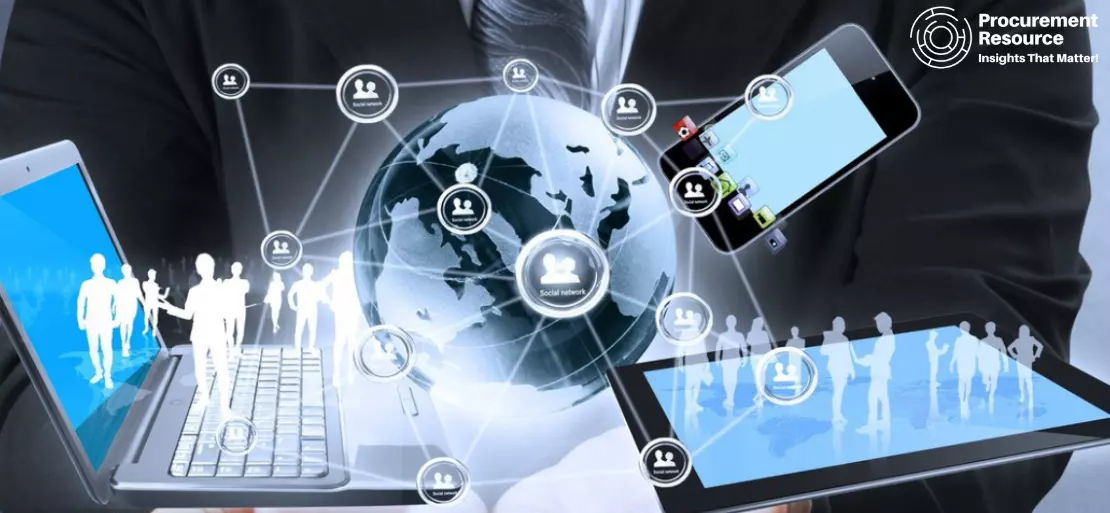 In 2020, the COVID-19 pandemic impacted the global theatrical and home/mobile entertainment, as movie theatres and production studios were temporarily closed. As millions quarantined, viewers were forced to stay home for their video entertainment. According to the Motion Pictures Association (MPA), in 2020 the entire global theatrical and home/mobile entertainment market attained a value of USD 80.8 billion, the lowest figure since 2016 and a decline of 18% from 2019. The sharpest decline was in theatrical revenue which dropped from USD 42.3 billion in 2019 to USD 12 billion in 2020. Theatrical entertainment accounted for only 15% of total global entertainment revenue in 2018, compared to 43% in 2019. With global shutdowns, consumers relied on digital (video-on-demand, streaming video, and electronic sell through) for entertainment.
Concurrent with the pandemic was the launch of new streaming video services from major studios such as Disney, Universal, and Warner Bros., who joined forces to compete with Netflix, Hulu, and Amazon. As a result, stay-at-home viewers could watch premium TV and movies across multiple screens and providers. While industry analysts had noted that this trend was already underway, many agree that the pandemic has accelerated the rate of adoption.
As Per MPA, the trend towards digital entertainment in United States was accelerated in 2020 as revenue climbed to USD 61.8 billion, an increase of 31%. Over three-quarters of total theatrical, home/mobile entertainment revenue had been accounted for by digital media. Globally, there are now 1.1 billion online video subscribers, a 26 percent increase from 2019. In the United States, the theatrical, home/mobile entertainment market in 2020 reached a value of USD 32.2 billion, down 11% from USD 36.1 billion in 2019. Theatrical entertainment dropped to USD 2.2 billion accounting for 7% of the revenue. In 2019, the revenue for theatrical entertainment was USD 11.4 billion.
Despite their continued decline as an entertainment source, in 2020, even physical entertainment generated more revenue than theatrical. For the year, physical entertainment revenue totalled USD 3.5 billion, a decline of 26% from 2019. In 2020 physical entertainment accounted for 11% of total revenue.
With production studios temporarily closed in 2020, the number of original scripted TV shows across broadcast, cable, premium pay, and streaming fell for the first time in over a decade. There were 493 scripted programmes in the United States in 2020, down from a record high of 532 in 2019. Due to production delays, many television shows were rescheduled for the 2021-2022 television season. Furthermore, it has been reported that the production slowdown has impacted streaming video. In the first few months of 2021, the number of original shows on Netflix fell by 12% year on year.

The number of movies released in the United States in 2020 decreased as studios pushed release dates into 2021 (and beyond). The impact of this worldwide film and TV production shutdown was perhaps felt nowhere more than in India, where the world's most prolific film industry was forced to go on a hiatus. According to a report by the Federation of Indian Chambers of Commerce and Industry (FICCI) and Ernst & Young (EY), the industry fell 24% in the pandemic. Television channels saw a spike in viewership, as people were primarily at their home and television sets or mobile phones was the only way to connect with the outer world. But this did not result in a similar increase in revenue.

Every segment had witnessed a decline in revenue except digital and online gaming. According to an EY study, digital media has surpassed print, and online gaming has surpassed the film entertainment segment in 2020. Last year, a few films were forced to withdraw from theatres and were eventually released on India's OTT platform. However, many big-ticket films from mainstream and regional languages had also been delayed because various state governments ordered to close the cinema halls. OTT platforms have seen a rise in consumption in duration, and across demographics and devices. In 2019, the industry had revenues of Rs 173 billion in India as per the KPMG report.
To keep up with demand, major players such as Amazon Prime Video and Netflix switched from HD to standard definition to reduce the strain on bandwidth. Moreover, with the launch of Disney+Hotstar, the audience was spoiled for choice.

Due to the consumer behaviour rapidly evolving, there is an ever-increasing demand for the OTT platform, which is expanding to new demographics and locations. It coupled with the continued proliferation of internet users with cheap data and smartphones led to a rise in subscriptions. Subscriptions for top OTTs grew by 55-60%. As a consequence of the lockdown revenue from this industry was hit big time. The annual box office earnings of Bollywood stand at a little over Rs 3,000 crore, but in the year 2020, it was around Rs 500-600 crore only.

The pandemic's restrictions also impacted various private events, movie promotions, movie shootings, and celebrity appearances. Not only the film industry, but also the event industry, suffered greatly as a result of the crisis, which affected approximately 10 million people.
In India, when COVID-19's first impact was witnessed, multiple production houses indefinitely postponed various films including Sooryavanshi and 83, among others. Many of the postponed films eventually released on OTT platform Disney+Hotstar. Similarly, a lot of big-ticket releases in regional languages had been delayed in 2020.
The news segment, on the other hand, has been a notable exception. The lockdown benefitted news channels because more and more people turned to them for updates on the coronavirus and lockdown measures. Television remained the largest segment, while the digital media had overtaken print, and online gaming had overtaken film entertainment.
With lockdown now easing, content supply appears to be restarting, albeit with baby steps. Cinemas and events, however, continue to be shut and face significant uncertainty regarding return to normalcy in the near-term. Advertisement spending appears to be recovering, and with a strong festive quarter expected in Q3 FY21, marketing budgets are likely to recover faster. As a result, the overall reduction in advertising expenditures may be less than the contraction in economic activity.
Due to this situations, industry players have no choice but to experiment with digital and virtual spaces in order to gain new exposure, which is expected to grow significantly due to the lockdown restrictions along with the increasing comfort and confidence of the existing digital citizenry. Online gaming consumption is expected to become even more popular with younger populations, while older people will favour traditional TV content delivered through a digital ecosystem. Innovation and the ability to leverage technology to reduce lead times will be critical here, as the focus on new content may result in working capital being locked up across the value chain, leading to higher cash flow requirements.