India's Leading Aluminum Producer, Hindalco Reported 35 Percent Decline in Profit on Higher Raw Material Costs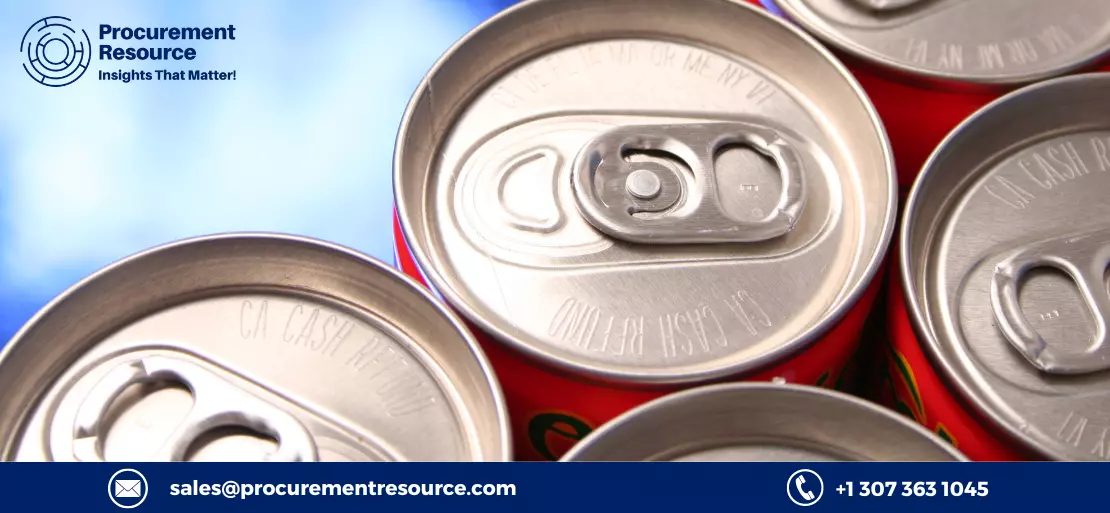 Hindalco, which is India's leading aluminum producer reported 35 percent decline in profit on higher raw material costs. The Aditya Birla Group company Hindalco Industries reported a 35 percent decline in profit after tax at USD 2,71389.64 (INR 2,205 crore) on Friday.
This decline was primarily the result of increased input costs and the effects of inflation. Higher volumes and greater realisations led to an 18% increase in the company's revenue, which totaled USD 6,913967.93 (INR 56,176 crore).
Request Access For Regular Price Update of Aluminum
According to a survey, the company's operating performance would be weaker, and its net profit might drop by as much as 70% from the prior year. Because of the enhanced pricing and a revival in domestic demand, the company's downstream aluminium and copper businesses both recorded year over year increases in EBITDA of 55 percent and 163 percent, respectively.
Owing to a retrieval in demand for the automotive and aerospace sectors, reinforced by higher volumes, boosted product pricing, favourable mix, and elevated average aluminium prices, company's wholly owned affiliate Novelis is reported a revenue at USD 4.8 billion in the quarter under evaluation, an expansion of 17% from the year-ago period.
Total flat rolled product shipments for Novelis increased by two periods year over year, from 968 Kt to 984 Kt in the second quarter, propelled by the recuperation in the automotive and aerospace industries.
Despite increasing inflationary pressures, other operating costs, and an adverse foreign exchange conversion, Novelis reported an EBITDA of over USD 500 million, which was somewhat offset by higher product pricing, higher volume, and a favourable product mix.
Due to cost challenges, Novelis profits fell in September. Its quarterly sales rose from USD 4,119 million to USD 4,799 million. The significant and ongoing inflation of energy prices, as well as the freight and supply chain challenges resulted on the anticipation that Novelis would witness cost headwinds of USD 75–125/tonne on an EBITDA/tonne basis.
The rating agency noted that because of the protracted Chinese lockup limitations and mounting recessionary pressures hitting global demand in the first half of calendar year 2022, London Metal Exchange (LME) prices for aluminium had decreased 40% from the March peak to USD 2,300 per tonne. As power constraints were loosened, China's production increased, contributing to the continued strength of the global supply.
Owing to recent production cuts in Europe and low LME inventory levels, which may partially offset the effects of higher Chinese production, prices are predicted to remain range-bound in the second half of the fiscal year. Global supply is predicted to grow moderately this year, but overall demand is predicted to decrease by 1-2% in calendar 2022 after increasing by over 5% in 2021.
As a result, until fiscal 2023, the average LME price for the metal will range between USD 2,300 to USD 2,500 per tonne (down from USD 2,774 per tonne in fiscal 2022). As domestic realisations are driven by the landed cost of imports, they are also anticipated to decline in sync.
The cost of production for domestic companies may increase by 10% annually, as per CRISIL, as a result of increased coal prices. The cost of power, which accounts for 30–35% of production expenses, is expected to rise the most among all prices due to rising energy consumption and disruptions in global supply chains brought on by the conflict in Russia and Ukraine.
Read More About Aluminum Production Cost Reports - REQUEST FREE SAMPLE COPY IN PDF
As per Procurement Resource, India's largest aluminum manufacturer, Hindalco, declared a 35% drop in profit owing to the higher costs of raw material. Hindalco Industries, a member of the Aditya Bira Group, reported a 35 percent fall in profit after tax on Friday, coming in at USD 271389.64 (INR 2,205 crore).
The causes of this drop were principally higher input costs and the effects of inflation. The company's sales increased by 18% to USD 6913967.93 (INR 56,176 crore) as a result of higher volumes and higher realisations.