INEOS Phenol's Acquisition of Mitsui Phenols Singapore Ltd for USD 330 Million will Lead to an Additional of One million tonnes of Production Capacity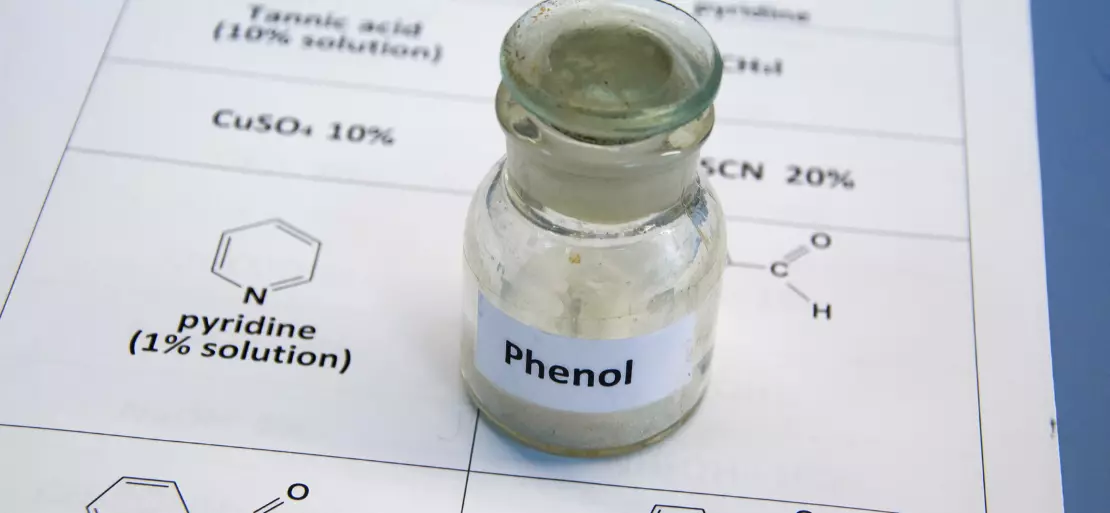 INEOS Phenol declared on August 26, 2022, that it would acquire the whole asset base of Mitsui Phenols Singapore Ltd from a leading Japanese chemicals manufacturer Mitsui Chemicals, for USD 330 million.
The company's turnover is USD 750 million, with a production of more than 1 million tonnes of product annually, including phenol (310 ktpa), bisphenol A (150 ktpa), cumene (410 ktpa), acetone (185 ktpa) and alpha-methyl styrene (20 ktpa).
INEOS Phenol's existing expertise and asset portfolio will benefit from the addition of the Jurong phenol and BPA assets. It will create significant integration prospects with their manufacturing sites in Belgium, Germany, and the United States.
In 2020, the phenol market witnessed a decline of 3.2 percent compared to the year before. Broadly, the market witnessed growth at a modest pace of 0.8 percent per year from 2017 to 2021, attaining a volume of 11.61 MMT in 2021. In the forecast period from 2022-2027, the CAGR at which the market is expanding is 4.0 percent, achieving a volume of 14.63 MMT by 2027, up from 12.04 MMT in 2022.
Request Access For Regular Price Update of Phenol
A dip in volume was recorded due to low operating rates globally, down by an average of 75 percent in 2020 caused by various lockdowns. Likewise, there was a decline in demand from downstream sectors. For example, polycarbonate and bisphenol A demand has fallen in the automobile industry. Despite that, at the start of the 2021 second quarter, lockdown relaxations and overseeing vaccination led to a rise in operating rates.
The Asia Pacific region is predominantly responsible for the rise due to the rising disposable income in the region's emerging economies, resulting in increased investments in end-user industries, including construction, automotive, and chemicals leading to higher demand for phenol.
Read More About Phenol Production Cost Reports - REQUEST FREE SAMPLE COPY IN PDF
Adding production and supply capabilities in a prime location in Asia was a long-term aim of INEOS, and it will assist them in providing better service for their clients. The CEO of INEOS Phenol, Hans Casier, stated that the acquisition would also open an opportunity to enhance the competitiveness of their business as these are high-quality, well-situated assets comprising of a skilled operations team with high health, safety, and environmental standards.
The deal is subject to regulatory approval and will be finalised by the first quarter of 2023.
INEOS Further Investments in Asia
Sinopec and INEOS Group finalised a range of cooperation agreements On July 28, consisting of:
Sinopec assigned 50 percent equity of Shanghai Secco Petrochemical Co., Ltd. and both Sinopec and INEOS were conjointly operating Shanghai Secco.
REQUEST FREE SAMPLE of Phenol Industry Report
INEOS Styrolution High-tech Materials (Ningbo) Co., Ltd., a fifty percent stake, was acquired by Sinopec. Both players will construct two more sets of 300,000 tonnes/year ABS resin production capacity to further the domestic ABS product market.
In addition, both groups will launch a collaborative venture company in Tianjin with an equal (50-50) equity ratio to construct a new 500,000-tonnes/year high-density polyethylene (HDPE) project. Moreover, the groups will also employ INEOS technology to collaboratively make at least two 500,000-ton/year high-density polyethylene (HDPE) projects.