Mondelez International Opens State-of-the-Art Cocoa Technical Centre in Indonesia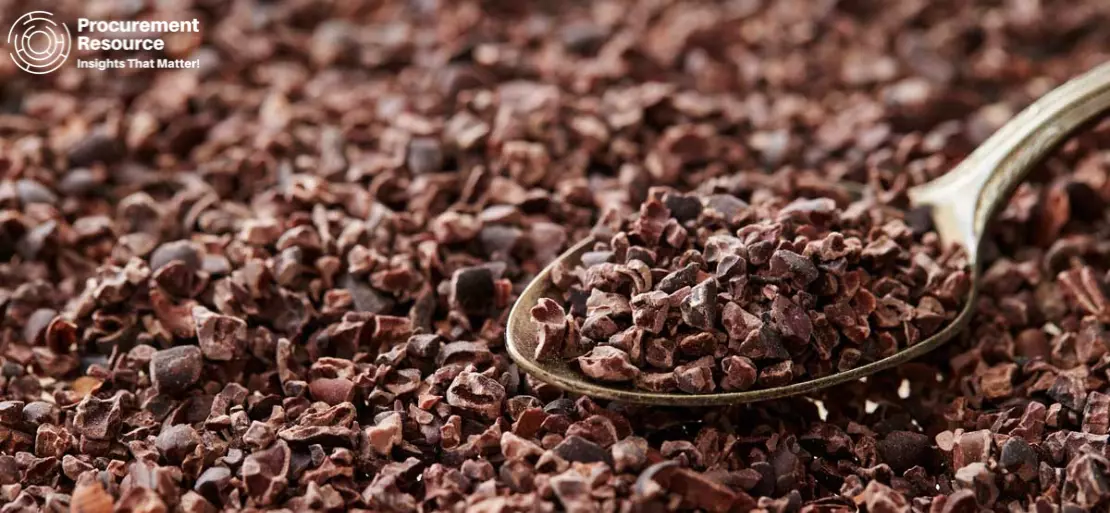 Mondelez International, an American multinational confectionery, food and beverage, and snack food company, has opened its new 'state-of-the-art' cocoa crop science technical centre in Pasuruan, Indonesia. Mondelez states that the new Pasuruan Cocoa Technical Centre will entirely focus on crop science and technological solutions, which will facilitate the development of resilient and sustainable high-yielding farming practices. The centre will allow a collaboration between scientists and local farmers and suppliers in order to develop and implement sustainable farming practices within the cocoa-farming areas, such as Sumatra, East Java, and Sulawesi.

The company, with its new establishment, focuses on helping to secure a sustainable future for high-quality cocoa, and it will also aid the company's commitment to sourcing its entire cocoa used for its chocolate through the Cocoa Life, a global cocoa sustainability programme, by the year 2025. Currently, only 63% of cocoa used by the company's chocolate brand Cadbury, is sourced through the Cocoa Life programme. By the end of the last fiscal year, Cocoa Life had reached 175,017 cocoa farmers globally, including 43,000 Indonesian cocoa farmers.

Global Market Outlook
The global cocoa market has witnessed flourishing results in the past few years with year-on-year growth. In the last fiscal year, approximately 4.85 metric tonnes of cocoa was produced and is expected to grow further in the coming years. As of 2019, the World Cocoa Foundation stated the cocoa consumption stood at 3 million tonnes annually.

However, as a result of the COVID-19 outbreak in the initial months of 2020, the production significantly plummeted. This was followed by a pinch as the global cocoa prices increased due to the inadequate supply. According to the International Cocoa Organisation, the cocoa prices stood at USD 2687.24 per tonne at the starting of this year, which was estimated as a 20% increase year-on-year. Also, the difficult weather and production cap by the West African nations, which are the largest producers of cocoa, also limited the global cocoa supply.

More concerns for the production of cocoa arises with the increase in the prices of vegetable oil that is used as a substitute for cocoa fat. Its prices have gone up by 30%, followed by doubling milk powder prices, making it harder to create a demand for cocoa. However, the major players in the global cocoa industry, such as Mondelez International Inc (owner of Cadbury), The Hershey Company (Hershey Trust Company), and Mar Inc, are still set to increase their production as the governments across the globe are easing restrictions regarding manufacturing and operations.

Mondelez International's New Cocoa Technical Centre to Meet the Rising Demand from the Asia Pacific Market
The reason behind the opening of Mondelez's new state-of-the-art facility in Indonesia is the increasing demand in the Asia Pacific sector of the global cocoa market, which is set to become the second largest consumer of cocoa ingredients. Mondelez is determined to establish its crucial business in this sector to meet the demand immediately when it is created.

The company, through its facility, seeks to secure a sustainable future for high-quality cocoa, including other raw materials used to make food and beverages. Their aim is to drive a positive change by developing a future of sustainable snacking, which includes using the company's global scale to create a meaningful and lasting impact.

The Pasuruan Cocoa Technical Centre will become the centre of the company's cocoa crop science initiatives. It will bring international and local cocoa crop science experts together with suppliers and farmers in the cocoa-farming area such as Sumatra, Sulawesi, and East Java. The facility will also make it easy for the scientists to go from the labs at the centre to field sites where the company has research collaborations and on-farm activities through Cocoa Life. With this new establishment and encouraging conditions throughout the globe, the global cocoa market is set to thrive in the post-COVID time period, with increasing demand and full-scale running operations.