As Russia Continues to Reduce Natural Gas Pipeline Supply, Europe is Shifting to Importing LNG From the United States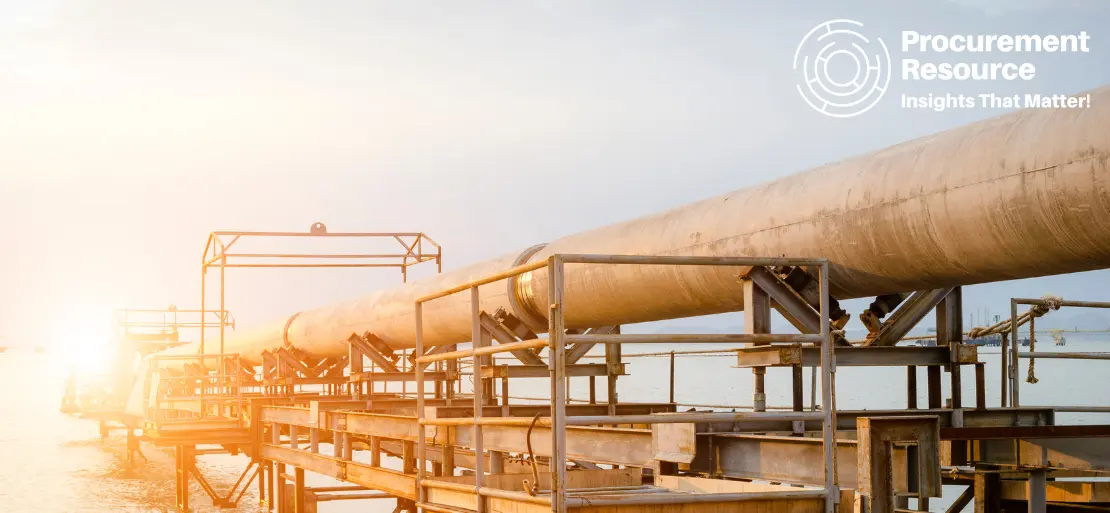 The United States largest liquefied natural gas (LNG), Cheniere Energy Inc, which exports 70 percent of its production to Europe in the present year, stated that the latest market prices for the commodity, hint that more of the supply will be exported to Europe in the winter.
Cheniere, executive vice president for worldwide trading, Corey Grindal, further stated that the supply in the approaching winter period would be very limited as 70 percent of their production has been shipped to Europe. The exports are likely to continue at the current prices, he stated.
Request Access For Regular Price Update of Natural Gas
Europe is attracting a great deal of market suppliers as it has become a significant market for LNG. The region is facing the worst gas supply crisis, with prices skyrocketing, resulting in Britain and the European Union being forced to cap prices and find solutions to limit demand.
Since 2020 LNG prices that were at record lows below USD 2 per million British thermal units (mmBtu) have reached new highs of USD 57 in August. The standard prices are around USD 55 per mmBtu.
Cheniere has already sold 90 percent of LNG production in the current year in future deals and struck deals for forecast output and is an ideal destination-flexible seller of LNG. As a result, most clients who purchase LNG from the supplier have the liberty to sell it where they want, and most of them go for the highest bidder.
Read More About Natural Gas Production Cost Reports - REQUEST FREE SAMPLE COPY IN PDF
Cheniere declared its Q2 profit in August, which outperformed forecasts, and increased its yearly earnings outlook due to robust LNG demand, resulting in a net profit of USD 741 million, or USD 2.90 per share, for common stockholders in contrast to a loss of USD 329 million, or USD 1.30 per share the year prior.
Record Amounts of LNG imported by Europe in 2022
In April 2022, Europe (the European Union and the United Kingdom) liquefied natural gas (LNG) imports were at an all-time high reaching 16.5 billion cubic feet per day (Bc/d) on a monthly basis and surpassing 19.0 Bc/d on a few days in April.
The LNG imports in Europe rose in 2022 as natural gas inventories were at record lows compared to the fall of 2021 through the spring of 2022.
In the duration of January-May 2022, the imports of LNG going to the United Kingdom and the European Union averaged 14.9 Bf/d, which is an additional 5.9 Bcf/d (66%) than the average yearly in 2021.
Europe in a rush to Install New LNG Import Facilities
According to S&P Global Platts estimates, approximately 25 new FSRUs are awaiting installation all over the EU in the approaching years, with the first facilities set to start operations by the end of 2022 with the help of commercial and political support, which is boosting the work.
According to Procurement Resource, the tight supply of LNG has led to increase in imports across Europe with the United States providing majority of the supply which has led to the depletion of their own production as 70 percent of the total commodity has been shipped to EU. As a result, Europe is now rushing to install new LNG import facilities in the region.