Nearly 70% of Chemicals Suffer Material Shortages in Germany as Woes Grow - Ifo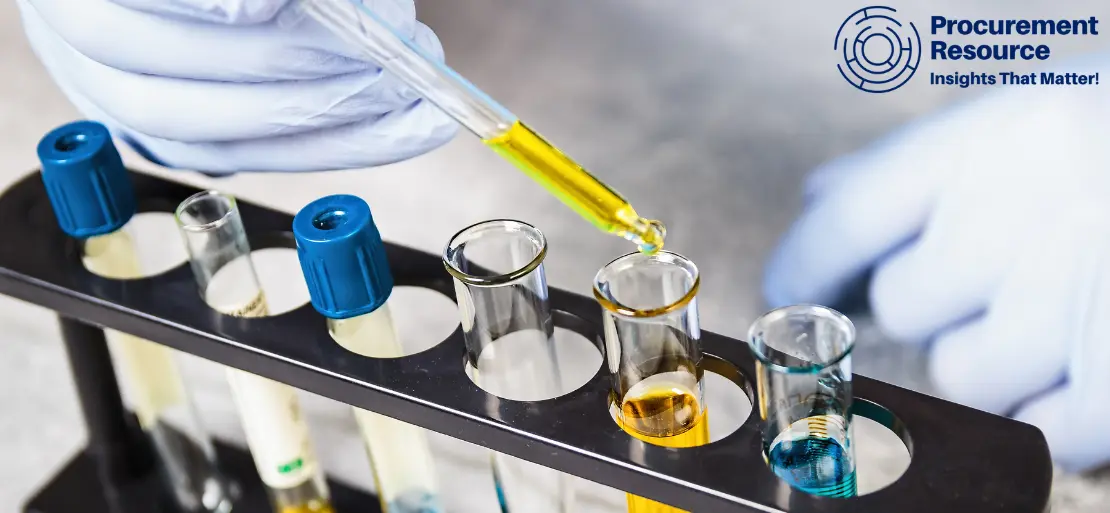 Germany's economic recovery is threatened by a persistent global supply squeeze and rising COVID-19 cases. According to research firm Ifo, the lack of materials in Germany's industrial sector deteriorated in September, with 66.5% of chemical companies reporting difficulty.
As the industry suffers from a global semiconductor scarcity, nearly all petrochemicals and export-intensive automobile sector enterprises reported material shortages in September. Supply chain frictions for the third month in a row drove down a closely monitored index of German company optimism. The Ifo institute index fell from 99.6 in August to 98.8 in September. The supply chain bottlenecks and shortages of raw materials will prompt manufacturers to pass higher input costs onto customers, added Ifo.
Almost everything that German industries use is in short supply, including plywood, copper, aluminium, plastics, and raw materials such as cobalt, lithium, nickel, and graphite, which are essential components of electric vehicle batteries. Supply shortages and growing infections have emerged as major hurdles for a global economy that had believed the pandemic's worst days were behind it.However, the shortage of materials in chemicals was more than ten percentage points less severe than in the overall German industrial sectors. Germany has Europe's largest chemical industry. The sector's sales, including medicines, were €186 billion in 2020, and it employed over 450,000 people. In September, manufacturers reported shortages in 77.4% of cases, up from 69.2% in August.
Rubber and plastics products and clothing are petrochemical-intensive businesses with higher shortages than the chemicals industry on average.The procurement bottleneck is becoming increasingly tight. There are surplus orders, but companies are currently unable to fill them because they cannot create the goods. According to Ifo, price rises are still on companies' minds across the board, particularly in the automotive industry, which is in a particularly critical- scenario.
Germany's economic recovery after the COVID-19 pandemic recession in 2020 shows signs of a slowdown due to the supply chain bottlenecks and materials shortages. Global demand for German products remains high as consumers start spending the savings accumulated during the pandemic, but companies cannot serve that demand.
The auto industry has taken the brunt of the blow. Due to a lack of semiconductors, Opel, a unit of Stellantis, the corporation that owns Jeep and Fiat, said in September that it will close manufacturing in Eisenach until next year. The plant's 1,300 employees will be laid off.
Even the major auto firms Daimler, BMW, and Volkswagen, have all experienced trouble getting the computer chips they need for today's cars stuffed with electronic features such as advanced driver assistance due to supply shortage. In addition, other materials needed by businesses such as steel, construction materials, and plastics are also in short supply.
Traton Group, which is majority-owned by Volkswagen, announced this week that third-quarter sales would be "much lower than projected," owing to the firm having to take measures such as withdrawing control units from unsold vehicles and installing them in vehicles on order.
Supply bottlenecks could lessen as suppliers expand their operations to keep up with demand, according to Peter Schiefer, President of Infineon's automotive division. Last month, Infineon, a German chipmaker focused on the automotive industry, opened a factory that had been planned prior to the pandemic. The factory, which is located in Villach, Austria, has the capacity to produce enough chips to equip 20 million electric vehicles.
Several other chip companies have declared expansion plans. However, it is worth mentioning that merely acquiring the requisite machines takes a year and a half. The pandemic continues unabated over the world, and some countries are nearing their peak. According to recent statistics, the United States economy is likewise slowing down its recovery.