North American Coal Prices are at all Time High and Likely to Trade in the Range of USD 190-220 per Tonne in the Quarter Fourth of 2022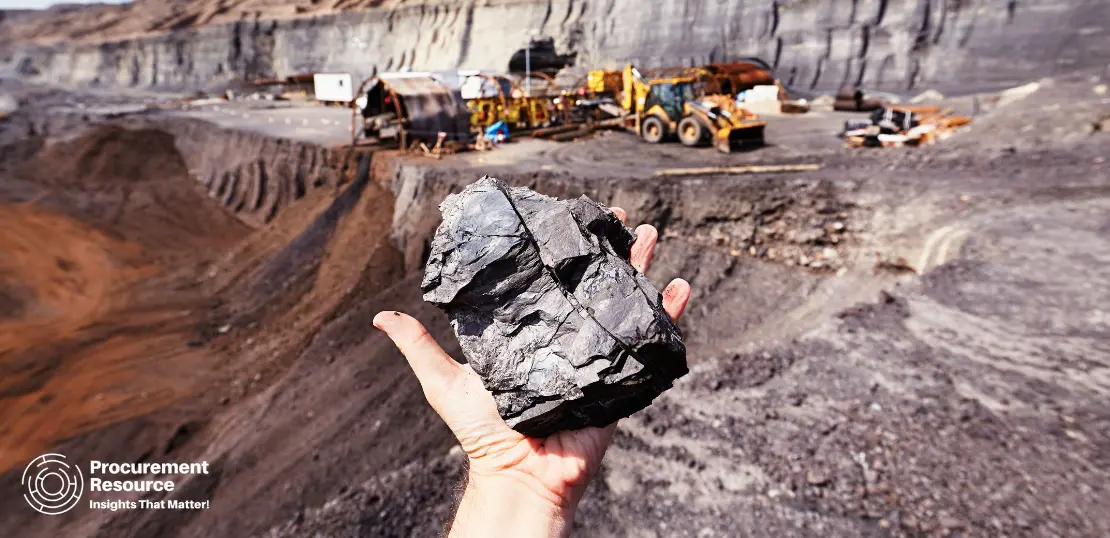 In the fourth quarter of 2022, North American coal prices are expected to trade between USD 190 - USD 220 per tonne. As a result of a global energy shortage, demand for fossil fuel has increased, pushing United States coal prices above USD 200 for the first time.
According to US Energy Information Administration Statistics issued on Monday, spot prices for coal from Central Appalachia increased to USD 204.95 per tonne for the week ending September 30, 2022.
The United States continues to use coal as a major fuel source for power plants, and the rising prices are putting more strain on the United States households already dealing with record-high electricity costs.
Request Access For Regular Price Update of Coal
According to the National Energy Assistance Directors Association, around 20 million households nationwide are behind on their utility payments.
Coal prices are soaring, which is further pushing up the demand for electricity faster than coal miners. Natural gas producers could increase supplies to power plants. The energy markets were disrupted by Russia's war in Ukraine, which made the situation worse. Meanwhile, the demand for coal and natural gas from power plants has increased
The ability of coal producers to increase output is limited as they are operating at full capacity. Even if they could, they would struggle to deliver more tonnes due to congested supply systems. All of these factors have caused prices to steadily rise to unprecedented levels in the United States, Asia, and Europe.
In addition, coal price has reached a record high as a result of the global energy crises, with European coal futures currently trading at about USD 329 per tonne. The benchmark Newcastle coal index (NEWC), which is quoted on the Intercontinental Exchange (ICE), was at USD 438 per tonne as of September 14, 2022, which marginally dropped from the peak of USD 458 per tonne.
On September 02, 2022, the spot price of coal reached a record high of USD 436.71 per tonne at Newcastle port in Australia.
The ICE and the New York Mercantile Exchange both provide trading in coal futures (NYMEX). The lot size of the typical GC Newcastle contract, as advertised on ICE, is 1,000 tonnes. Whereas prices for coal futures traded on the NYMEX are quoted in dollars per tonne and are traded in lot sizes of 1,550 tonnes.
The leading producer and consumer of coal is China and is followed by the United States, India, Australia, Indonesia, and Russia. The use of coal in the United States and other European nations has dramatically reduced recently, particularly for the production of electricity in order to comply with emission reduction standards. But because of geopolitical issues, supply-chain challenges, and weather anomalies, demand for coal has increased.
Read More About Coal Cost Reports - REQUEST FREE SAMPLE COPY IN PDF
Furthermore, coal-based power facilities have recently been shut down or capped in a number of European and American nations. As a result, demand has decreased, policy support for renewable energy sources has increased, and LNG prices have begun to outweigh coal prices. According to the IEA analysis, the pricing on coal futures markets may get tight because other coal-producing nations are facing difficulties in replacing Russian coal output. The current state of the market is expected to continue well.
As per Procurement Resource, prices for North American coal are anticipated to range between USD 190 - USD 220 per tonne in the fourth quarter of 2022. The demand for fossil fuels has surged as a result of the worldwide energy shortfall. Several European and American countries recently curtailed their coal-based power plants. As a result, there is less demand, and increased government backing for renewable energy sources, and LNG prices are starting to surpass coal prices.