Prices Decline Marginally in The Year's Last Global Dairy Trade Auction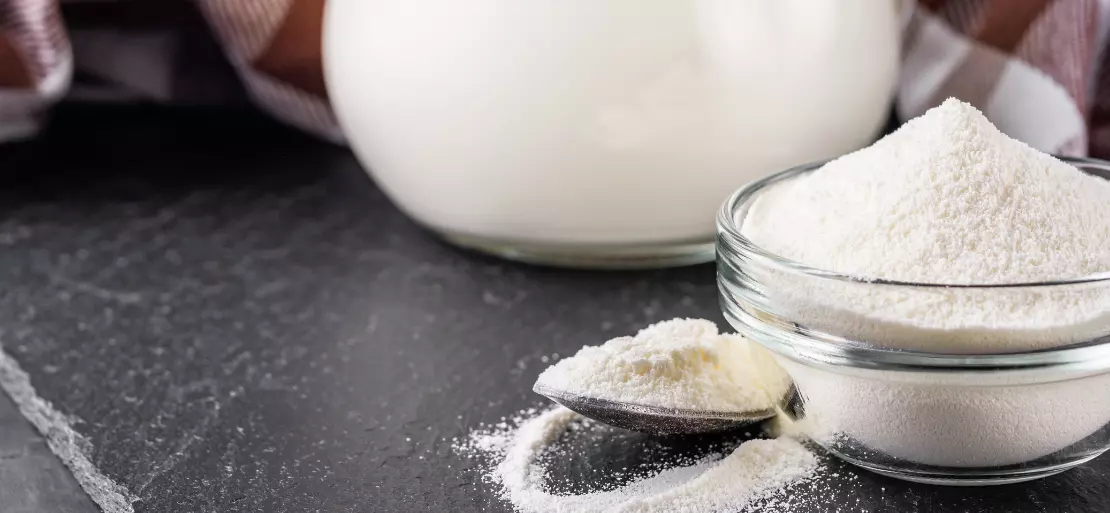 Dairy's golden run in late 2021 has ended, with prices dropping at the most recent Global Dairy Trade auction, which took place overnight. The index fell 1.5 percent across the board, the first decrease since August 3. The most significant drop came from whole milk powder, which has the most impact on Fonterra's payment, with a 3.3 percent drop to fall below once again the USD 4K mark, averaging USD 3867 per MT. All other goods on sale rose, including skim milk powder, Fonterra's second-largest reference product, which increased 0.6 percent to an average of USD 3745/MT. Butter prices rose 1.0 percent to an average of USD 5851 per metric tonne. Although lactose gained 3.7 percent to an average of USD 1390 per metric tonne, albeit with very little product exchanged, while anhydrous milk fat rose 0.9 percent to an average of USD 6724 per metric tonne.
Cheddar, which had risen by an astounding 14.1 percent three events earlier, increased by a more modest 0.5 percent to an average of USD 5241 per metric tonne. This event did not include sweet whey powder or buttermilk powder trading. For the third time this season, the tonnage exchanged topped 30,000 metric tonnes, with 30,375 tonnes sold.
Fonterra issued an opening projected Farmgate Milk Price range of NZD USD 7.25 - USD 8.75 per kgMS for the 2021- 2022 season on May 26, with a midpoint of USD 8.00 per kgMS. Prices soared to a seven-year high earlier this month as the co-op raised and tightened its estimate to NZD USD 8.40 - USD 9.00 per kgMS, with a median of USD 8.70 per kgMS, above the previous high of USD 8.40.
According to NZX dairy expert Alex Winning, a decrease was destined to occur at some point throughout the increasing trend in pricing. Winning further added, that as horrible as it sounds, this outcome wasn't unexpected; whole milk powder costs have been failing to rise at the same rate as the rest of the GDT platform's products. However, demand for whole milk powder appears to be stable, as seen by the fact that this auction sold more than the previous one, and the total amount sold was closer to the whole volume offered than seen in a few months.
ASB economist Nathaniel Keall stated that the minor easing is still a favourable result for farmers. In ASB's Commodities Weekly report on Wednesday, Keall said that no news is good news. While prices have declined for the fifth auction in a row, the actual news is the sustained strength in whole milk powder pricing. Though output in the Northern Hemisphere has begun to improve, people expect global dairy demand to surpass supply over the next 12 months.
Davison mentioned that the North Asian shoppers led whole milk powder purchases. While the amount purchased was lower than the previous auction, it was comparable to the amount purchased at the same time last year. He added that the buyers from the Middle East, the European Union, and Southeast Asia raised their purchases of whole milk powder substantially from the previous auction. It appears that North Asia's decrease in whole milk powder volume purchased has allowed other areas to participate more.