Russia Supplied 946,000 Barrels Per Day of Crude to India in October; the Highest Ever in a Month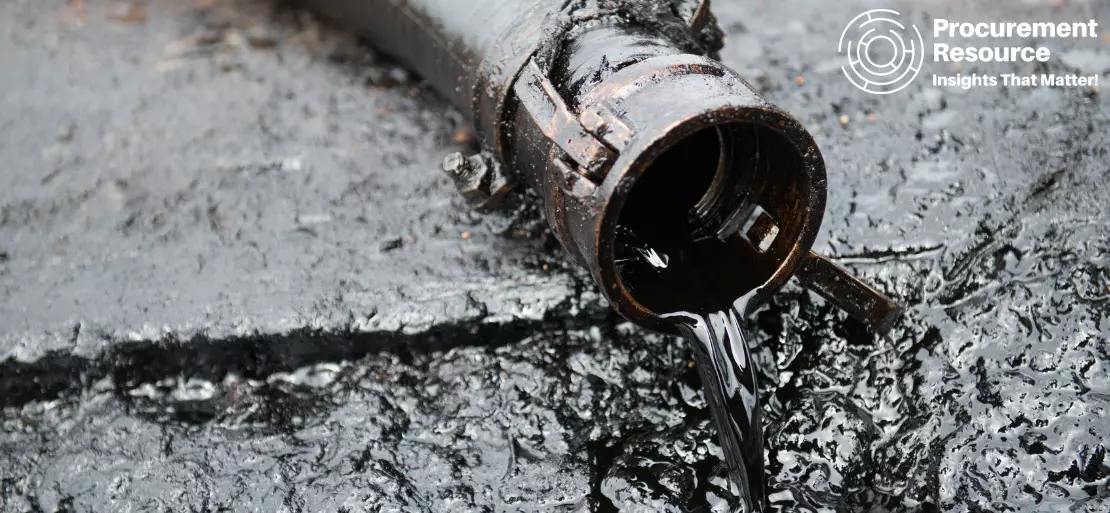 As per the energy cargo tracker Vortexa, Russia has replaced Saudi Arabia and Iraq, which are the traditionally dominant suppliers, becoming India's top oil supplier. In October, Russia supplied 946,000 barrels of crude daily to India, the highest in a month. Compared to Iraq and Saudi Arabia's crude imports accounting for 20.5 percent and 16 percent, respectively, Russian imports accounted for 22 percent of India's total crude imports.
According to an energy intelligence firm, Vortexa, with offices in London and Singapore that tracks oil and gas tankers worldwide, providing freight and inventories analytics in comparison to September, the total imports of crude rose by 5 percent in October, and that from Russia climbed up by 8 percent.
Request Access For Regular Price Update of Crude Oil
Vortexa's data stated that Russia overtook Saudi Arabia's place for oil supply as the fastest-growing major economy for fossil fuels globally in October, moving the Kingdom's position to third place. India's top oil supplier was Iraq.
In India's oil market, Saudi Arabia's decline was parallel to Russia's rise, and the shift took place in the middle of growing diplomatic ties between Riyadh and New Delhi. Mohammed bin Salman Al Saud, the Saudi Crown Prince, is expected to visit India this month to meet Prime Minister Narendra Modi.
In just six months, Russian oil became the mainstay of Indian refiners. Accomplishing this took West Asian suppliers and the US decades.
The matter at hand remains as to how long will the current situation last, as the US and Europe attempt to push the world to impose price caps on Russian oil from December.
In October, crude supplies from Russia grew by a margin, underlining the pressure by the US to stop Russian purchases by India. Additionally, the basket of Russian crude in Indian refiners expanded by 15 percent of East Siberia Pacific Ocean blends, 6 percent of Arctic Oil, as well as 3 percent of Novy Port into their overall Urals-dominated Russian supply mix.
Adding to data by Vortexa, in October, 891,000 barrels were supplied by Russia each day, a 20.5 percent stake of the crude import market in India, compared to September's 876,000 barrels per day of crude.
In the previous month, shipments from Saudi Arabia dipped to 706,000 barrels per day, in comparison to September's 807,000 barrels per day, a 16 percent share. An analyst based in Singapore at Vortexa, Serena Huang, stated that in October, the total crude exports of Saudi Arabia plunged by 700,000 barrels per day. This could have possibly impacted Indian volumes.
During October, the biggest crude supplier for India was Iraq accounting for 948,000 barrels per day, in comparison to September's 937,000 barrels a day, accounting for a 22 percent share in Indian imports the previous month.
Read More About Crude Oil Production Cost Reports - REQUEST FREE SAMPLE COPY IN PDF
The Paris-based commodity analytics firm, kPler, stated that compared to the 732,000 barrels a day in August and 809,000 barrels a day in September, India imported 910,000 barrels daily of Russian oil.
kPler further stated that compared to 885,000 barrels a day in August and 806,000 barrels a day in September, last month Iraq stood as the most significant supplier at 927,000 barrels a day. At the same time, compared to 776,000 barrels a day in August and 860,000 barrels a day in September, Saudi Arabia was in third place, accounting for 621,000 barrels a day.
According to Procurement Resource, the article states that Russia has overtaken Saudi Arabia and Iraq in terms of oil suppliers during October. Russia achieved this in mere six months, while it took West Asian suppliers and the US decades.