In What Manner, Scarcity of Battery in the US is Impeding its Shift to Solar and Wind Power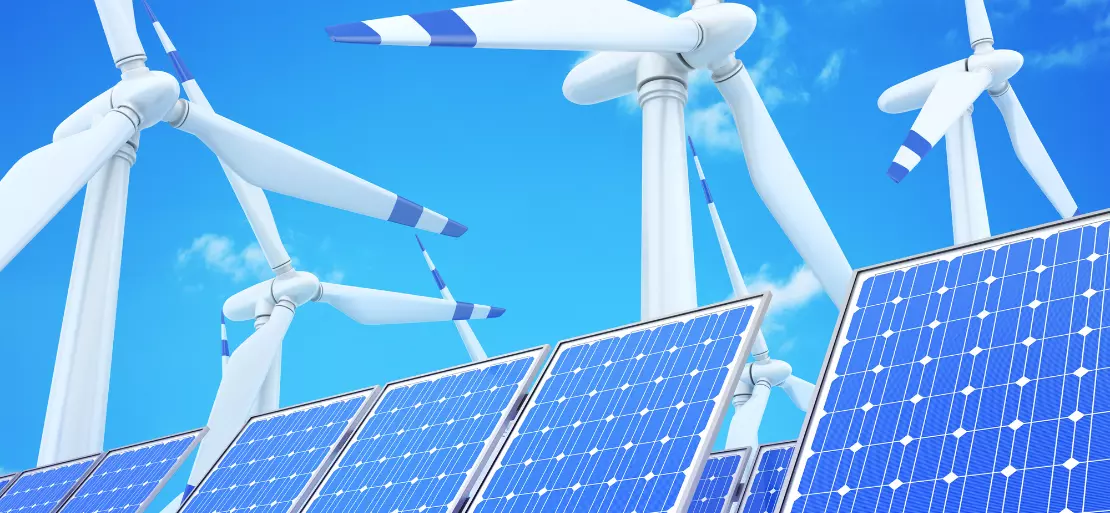 The US based renewable energy makers have suspended or cancelled numerous big battery ventures that was intended to store up electric power on the network in the current months, scampering projects to switch fossil fuels with wind and solar energy.
Around a dozen of plans for storage which were meant to help the progress of renewable energy supplies have been either deferred, cancelled, or renegotiate as labour and transport tailbacks, ever increasing prices of minerals and rivalry from the electric vehicle industry are leading to the lack of supply.
As the Biden administration pursues to decarbonise the framework by 2035, the stoppage in service-level battery mechanisms jeopardises the speed of the U.S. switch from fossil fuels. The interruptions could cause a risk to power dependability in states like California that even now depend greatly on renewable energy.
Collecting power is regarded as crucial for the development of solar and wind energy as it permits electricity produced when the sun is shining or wind is blowing to be utilised when users require it most.
As per the evaluation of governing documents, corporate declarations and interviews with project designers and power suppliers, the setbacks limit states involving California, Hawaii and Georgia, with battery suppliers such as Tesla and Fluence indication of disturbances to supply.
Jamal Burki, president of IHI Terrasun Solutions, the U.S. energy storage arm of Japanese heavy equipment maker IHI Corp., stated that he has not witnessed such an emerging industry opposed on so many facades.
European energy storing ventures are also confronting setbacks, nevertheless that region delays the United States in the growth of grid-scale storage capacity, making the problem less prominent.
According to Ben Guest, fund manager with Gresham House Storage Fund, that captilises in battery projects in Britain, he has noticed that the ventures faced a delay of two-to three-months mainly because of the lack of component and shipping issues.
Around 3 percent of the US operating clean energy capability makes up its total energy storage and this has been increasing at a higher speed. American Clean Power Association mentioned that the installations surged 170 percent in the first quarter to 758 megawatts, approximately sufficient power to fuel 144,000 homes.
However, the speed is falling below forecasts. Reuters were informed by the energy research firm Word Mackenzie that it may amend its present position for the US storage installations of 5.9 GW this year owing to the soaring indication of market distractions, following 2021 installations came in at around two-thirds of what it was originally anticipated.
Due to COVID-19 lockdowns disturbing production and transport constraints leading to sluggish shipments and price hike for lithium and nickel, costs for lithium-ion batteries, three-quarters of which are manufactured in China, have surged as high as 20 percent since 2021.
Industry competitors reported Reuters, that Vigorous demand from EV makers for batteries has also proved to be a blow. Battery making companies are bolstering the EV market since their orders are more certain relative to the uneven, project-based demands from power storage creators.
Current upheaval in the solar industry, triggered by ambiguity around prospective taxes on Asian imports, has also affected storage development. Building storage combined with solar lets amenities to obtain a federal tax credit that does not occur for standalone batteries. As an effort to revive solar installations, the Biden administration this week declared it would not claim tariffs for two years on boards from countries affected by a Commerce Department investigation.