Soybean Pounders are Dealing with Three Types of Challenges, says Soyabean Oil Processors Association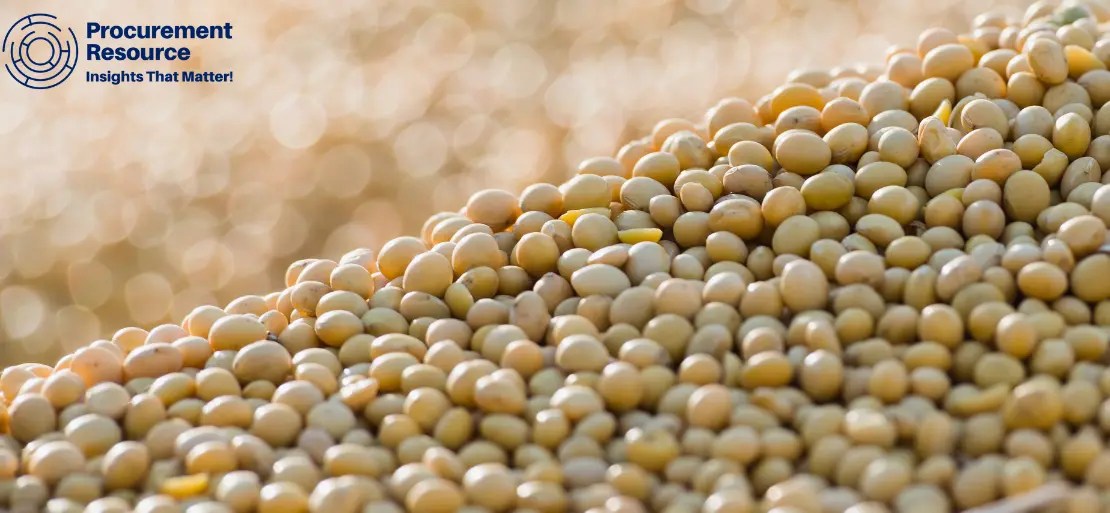 Despite a robust soybean crop this year, the crushing business is in a difficult position, as oilseed arrivals are low and soyabean costs are rising despite poor demand in domestic and international markets. Because of this crushing in the first three months of the oil year, October 2021-September 2022 was down 37 percent to 21 lakh tonnes (lt), compared to 33.5 lt a year ago, according to the Soyabean Oil Processors Association (SOPA), the industry's leading trade group.
Soyabean arrivals fell by 23 percent from October to December, at 40 lt, as farmers hoard their supplies in anticipation of higher prices. According to SOPA, the crop for 2021-22 will be roughly 119 lt, up 14 percent from last year's 104.55 lt. The overall yield, including carry-forward stocks and imports, is predicted to be 124.72 lt. After accounting for sowing seeds, the total available for crushing is estimated to be 112.72 lt.
As per the SOPA, farmers and merchants had a stock of 90.86 lt as of January 1, up 37 percent from 65.93 lt a year before. In several markets in Madhya Pradesh, the modal price (the cost at which most trades take place) ranges between INR 5,200 and INR 6,350 per quintal. However, compared to last year's prices, which were considered abnormally high, this year's costs are lower.
The crushing industry is facing three challenges: lack of uniformity in crushing, which results in poorer oil recovery, decreasing bean availability, and dampened demand from both domestic and international markets. There is no equity in crushing because recent tariff reductions on soyabean oil imports have hampered oil recovery, prompting crushers to raise meal costs. Soybean oil's tariff has been reduced by INR 35 per kg. Previously, 40 percent of soyabean oil was recovered, but currently, it is only 29-30 percent. As a result, 10 percent must be added to the dinner price. On top of that, imports are putting downward pressure on prices.
Bean prices are also high as farmers hold back their harvest. Because demand is low and imports are still flowing in, crushing is low. Approximately lakh tonnes of imports are expected this month. Imports of soyabean meal increased to 4.32 lakh tonnes in October-December from 0.01 lakh tonnes the previous year. Last year, the government permitted imports to meet the poultry sector's needs due to rising costs.
As crushers raise the price of soyabean meal to compensate for poor oil recovery, soyabean meal exports have also suffered. As a result of the high prices, export is not practicable. The existing contracts are to blame for whatever exports are taking place. There is no new demand, and there are no orders on the books. They don't see any significant exports. Soyabean meal exports are similarly sluggish since prices have risen to roughly INR 55,000-INR 56,000 per tonne. Exports were 3.81 lt for the October-December quarter, down 44 percent from 6.89 lt a year ago. In addition, domestic feed consumption has decreased to 15.5 lt from 16 lt the previous year.