Steel Rebar Prices Will Likely Witness a Sharp Price Recovery Amid Tightening Supply and Brisk Energy Values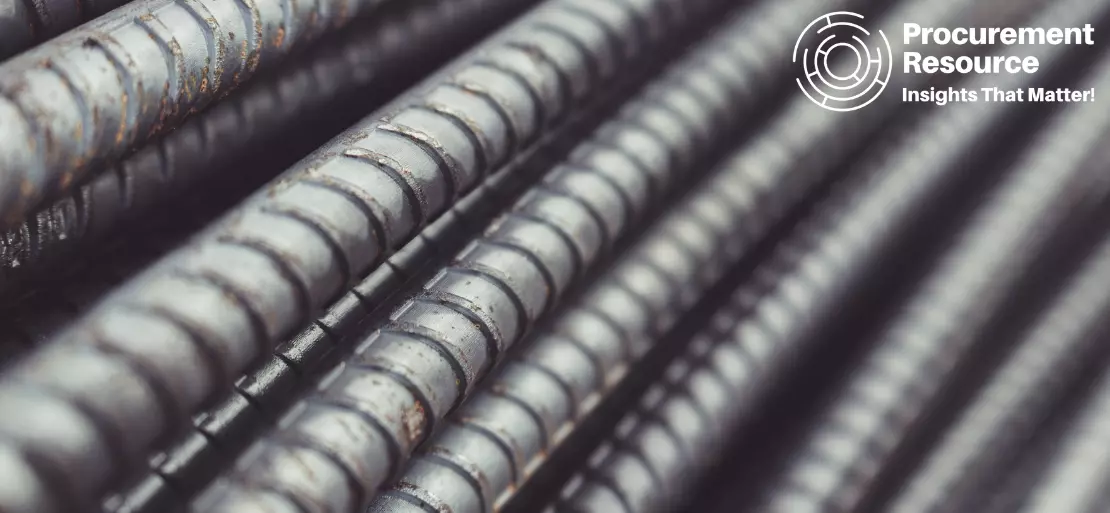 Steel rebar futures dipped lower than USD 549.53 (CNY 3,900) per tonne, falling from their one-month high of USD 560.10 (CNY 3,975) per tonne due to worries of low demand for industrial resources in China, a top consumer offsetting lower inventories and incentive measures by governments in China.
While it was pointed out by the official NBS Manufacturing PMI that there is a stagnation in the activities of the Chinese factory, a wider Caixin gauge abruptly indicated a more profound contraction compared to the month before and revived fears regarding the failure of recent stimulus efforts to sustain the economy's rebound.
Request Access For Regular Price Update of Steel rebar
In recent months, the country's pandemic-related lockdowns due to the country's stringent zero COVID-19 policy led to a significant slowdown in the economy, coalesced with a slim power rationing for plants caused by record high heatwaves that led to the dip in steel rebar futures by 14 percent during this year's quarter three.
According to global macro models and analysts' expectations of Trading Economics, it is expected that steel will trade at USD 544.11/MT (CNY 3861.54/MT) by the quarter end. In the approaching period, it is calculated that it will trade at USD 509.12/MT (CNY 3613.21/MT) within a year.
Domestic Chinese Rebar Prices Were Up By 0.2 Percent in Mid-September
This year, during the middle of September (September 11-20), the Chinese average price of 16-25 mm HRB 400 rebar increased by USD 1.2/MT ( RMB 8.7/MT) or 0.2 percent to USD 571/MT (RMB 3,990.9/MT), in comparison to the early September (September 1-10) prices as reported by China's National Bureau of Statistics 24th September.
Within that period, the average cost of wire rods and medium plates dropped by 0.3 percent, and seamless steel pipes and angles lowered by 1.1 percent and 0.2 percent, respectively. However, the average hot rolled coil (HRC) price rose by 0.3 percent in comparison to earlier in September 2022.
Chinese rebar futures skyrocketed to an all-time high in four weeks, supported by the latest indications of increased assistance by the government for the suffering real-estate sector and impetus efforts to aid the weak domestic economy.
Read More About Steel rebar Production Cost Reports - REQUEST FREE SAMPLE COPY IN PDF
Despite that, prices of iron ore stayed within an upper and lower limit. The most recent rebar contract set in place in January on the Shanghai Futures Exchange closed higher in morning trade by 0.3 percent at USD 528.86 a tonner (3,823 yuan/tonne), following its all-time high on 29th August at USD 543.33/tonne (3,856 yuan/tonne) during the prior session. Additionally, the October rebar stayed strong at USD 558.12/tonne (3,961 yuan/tonne), its most substantial daytime finish since 13th September.
According to Procurement Resource, steel rebar futures witnessed a noticeable decline in prices following a downward trajectory since their highs in the prior month as a result of low inventories and the Chinese government's incentive measures. However, the prices recovered and stayed bullish owing to the latest support by the government for the real estate sector and the frail economy.