How Snarled Supply Chains Are Changing the Dynamics for Manufacturers and Retailers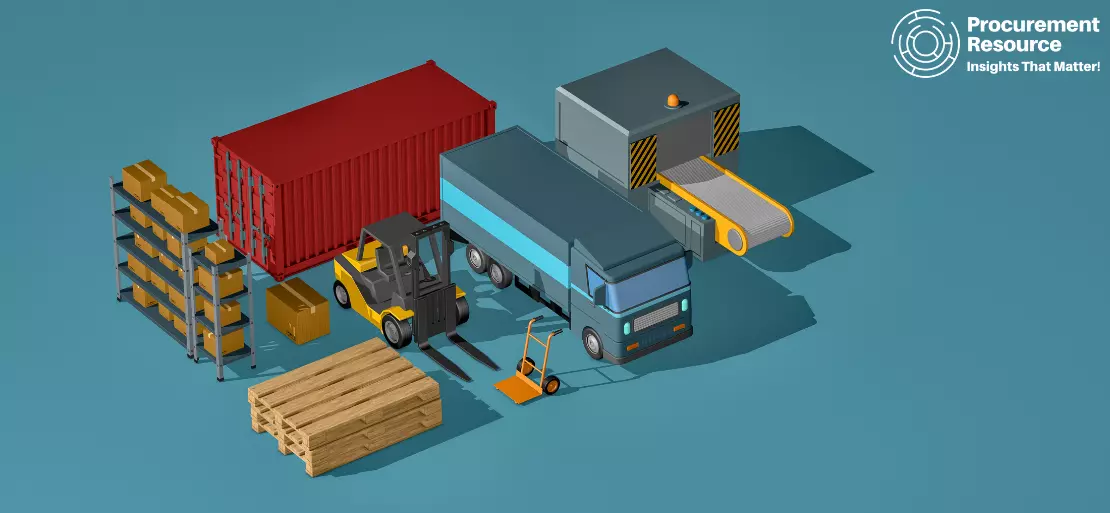 After rapid rise in cases of the Delta variant of the coronavirus in Vietnam and China, which halted or shut down production for several weeks earlier this year, major clothing and shoe businesses are relocating production to nations closer to the United States and European outlets. The disclosures are the result of a huge shipping bottleneck that is forcing companies to rethink their global supply networks and Asian low-cost manufacturing hubs as a result of rising expenses.
Mango, a Spanish fashion company, recently informed Reuters that it has accelerated its process of growing local manufacture in countries including Turkey, Morocco, and Portugal. In 2019, the company's products were mostly sourced from China and Vietnam. According to Reuters, Mango plans to significantly increase the number of units made locally in Europe in 2022.
Similarly, United States shoe retailer Steve Madden said it had pulled back production in Vietnam and shifted 50% of its footwear production to Mexico and Brazil from China. In contrast, rubber clogs maker Crocs said it was moving production to countries including Indonesia and Bosnia last month.
Ukraine, Bulgaria, Romania, the Czech Republic, Morocco, and Turkey also drew new interest from clothing and shoe producers. However, China continues to produce a large share of the apparel for the United States and European clothing chains. In the first half of 2021, Bosnia and Herzegovina's textile, leather, and footwear exports totalled USD 739.56 million (USD 436.65 million), which was greater than the year 2020.
Many firms from the European Union, which is Bosnia and Herzegovina's most important trading partner, are looking for new suppliers and supply chains in the Balkan market, according to Professor Muris Pozderac, secretary of the textile, apparel, leather, and footwear organisation. Clothing exports in Guatemala, where Nordstrom switched its private-label volume manufacturing in 2020, were well over USD 1 billion as of the end of August this year, up 34.2% from 2020 and even 8.8% more than in 2019.
To be sure, many firms continue to rely significantly on Vietnam, where recent production halts have created major delays. Moreover, the Vietnamese government announced in October that in the worst-case scenario, it would fall short of its garment export target by USD 5 billion this year due to the effects of coronavirus restrictions and a labour shortage.
As production relocated to Bangladesh, India, and Cambodia during those months, factory inspections in Vietnam fell by 40% in the third quarter compared to the second. According to Mathieu Labasse, vice president of QIMA, a supply-chain quality control and auditing organisation that represents more than 15,000 companies, inspection rates in Vietnam remained low in the fourth quarter, with a tiny rise noticed in late October. VF Corp, an apparel company, and Columbia Sportswear, an outdoor gear company, were among the companies that warned of fall and spring collection delays and, in some cases, insufficient size assortments.
Gadget Gifting Getting Expensive
Buyers could also be looking at an expensive Christmas as supply chain snafus force companies to rapidly market and distribute their latest high-margin electronic gadgets, leaving fewer cheap alternatives under the tree. Top electronic brands use their best resources to address chip shortages, which have forced the production of goods across pricing ranges due to logistical issues, a tight labour market and factories shutting down due to pandemic lockdowns in parts of Asia has reduced. Various websites show that cheaper products have longer waiting times for delivery, while expensive items are available sooner.
According to counterpoint, while global smartphone shipments dropped in the third quarter because of component shortages, strong shipments of medium to high-end smartphones generated record third-quarter revenues of nearly USD 100 billion. When vendors choose which device models to manufacture when they have restricted access to chips, according to ABI Research analyst Philomena Iovino, they usually opt for the higher end since it allows them to maximise their earnings.
Apple Inc. and Microsoft Corp. have raised bright red banners on their websites telling online shoppers to opt for early delivery on some of their newer, more expensive products at their leisure. The USD 800, 11-inch iPad Pro can only be delivered on November 17, but the cheaper and newer USD 330 entry-level iPad could take about a month or longer to be delivered. Similarly, the USD 1,759 Hermes Apple Watch will reach customers by early December 7, but the USD 400 Apple Watch will take longer.
Samsung will also ship the latest USD 1,900 Galaxy Z Fold a week earlier than the USD 1,200 S21 Ultra. Both are loaded with the latest 5G chips. Qualcomm Inc., which makes high-end 5G-capable chips for Apple and several top Android phones, said its customers focused on premium and high-end devices.
Smartphone prices are expected to average USD 410 this holiday quarter, up from USD 376 last quarter and USD 395 last year. In addition, according to IDC, the average selling price of laptops for the holiday quarter is expected to jump 8% to USD 830.
GoPro Inc, which shifted production to focus on higher-margin action cameras last quarter, said earlier this month that consumers would spend USD 300 on the top end of its line-up. IDC analyst Brian Ma said that even laptop makers, which rely on factories in Asia for most of their components, have shifted production of cheaper 11″ crow books to higher-end 14″ and 15″ variants.