United Kingdom Severely Hit by COVID-19 and Brexit Supply Chain Issues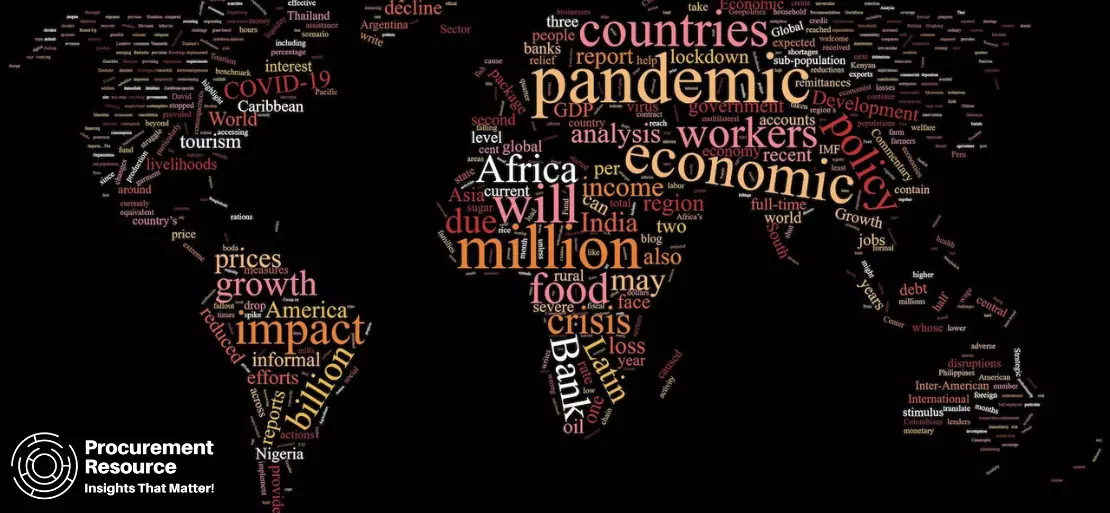 As a result of workforce shortages and transportation disruption caused by COVID-19 and Brexit, Britain's economy has been thrown into a supply chain crisis, with major retailers' stock levels at their lowest since 1983.
The coronavirus outbreak has disrupted the global supply chain, but Britain's exit from the European Union late last year has exacerbated the problem in the United Kingdom. Regulations making it more difficult to hire European Union nationals have resulted in a serious shortage of lorry drivers, preventing goods from being delivered to stores. During the lockdown, many people who returned to their home nations from Britain did not return.
In recent months, Britain has faced intermittent but widespread supply issues, with gaps on grocery shelves, fast-food restaurants running out of chicken, and even pubs running out of alcohol. Experts say a perfect storm of events, including Brexit and COVID-19, has resulted in labour shortages in critical industries like transportation.
Stock levels in relation to expected sales fell to their lowest level in August since the Confederation of British Industry (CBI) began tracking retail industry trends over four decades ago, signalling that recovery from the pandemic could be jeopardised. It blamed the pandemic's worldwide supply chain disruption and labour shortages in numerous critical industrial sectors, which were exacerbated by Brexit instability as the United Kingdom emerged from lockdown.
The most severe shortages of personnel and supplies in decades projected a bleak picture for the British economy. Skills shortages could last a few years, the impact of Brexit on the ability to recruit workers from the European Union is expected to not go away immediately, and the training process was severely hampered by the pandemic when people were out of work and furloughed.
Employers are in a rush to fill positions. According to Indeed, the number of job ads providing joining incentives increased from April to August, with the majority of the increase occurring since July, when the economy reopened after the shutdown.
Amazon announced that it would provide joining incentives at several United Kingdom locations to entice new permanent and seasonal employees, and other warehousing, transportation, and logistics companies such as DHL and Whistl have announced similar plans.
Despite the fact that bonuses are only mentioned in a small percentage of job adverts, indeed believes the increase indicates that more businesses are using them to gain an advantage in the labour market. A nationwide scarcity of lorry drivers and staff for food processing plants has caused food service disruptions and empty shop shelves warnings.
Steve Murrells, chief executive of the Co-operative Group, said that the shortages were the worst he had ever seen, where McDonalds has been forced to take milkshakes and bottled drinks off its menus. Nando's has announced the temporary shutdown of 45 locations due to a chicken wing shortage.
In the United Kingdom, a variety of enterprises have been affected by shortages for several months, ranging from McDonald's milkshakes to a pub chain's beer to Ikea's mattresses. In United Kingdom supermarkets and grocery stores, shoppers are also confronted with empty shelves for items as essential as water and milk.
The disruptions caused by the COVID-19 pandemic is affecting countries all around the world, is contributing to worker and material shortages, according to business executives and employment experts, but the United Kingdom is particularly vulnerable following the implementation of stricter migration laws following Brexit.
According to the CBI's latest report, the proportion of imported deliveries from suppliers plummeted at one of the fastest rates ever recorded in the survey, indicating global trade disruption. It said that grocers were the hardest affected by retail supply shortages, and that wholesalers of building materials, household items, and office apparatus were also suffering from low stock levels.
Supply chain disruptions and employee shortages have been reported in several other nations, including the United States, Germany, and New Zealand, according to business surveys. Due to a global shortage of microchips and other components, Toyota announced last week that it will slash global output by 40%.
It is expected that there will be pressures in logistics, food manufacturing and hospitality as we Christmas comes closer, and hiring for this period has already started in many companies. Official numbers show that millions of workers have returned to work after being on furlough in recent months as the economy has improved, unemployment has decreased, and job vacancies have risen to an all-time high.
The United Kingdom stated on Tuesday that it will postpone the implementation of post-Brexit border checks on food imports from the European Union (EU), citing trade disruption caused by the coronavirus outbreak as a reason. The postponement means that checks on EU agricultural and animal products, which were supposed to begin in October, will not begin until next year.
The United Kingdom claimed the "pragmatic new timeframe" will relieve strain on firms dealing with pandemic-related supply chain delays. Customs declarations and restrictions will be implemented on January 1st, but safety and security declarations will not be necessary until July 1st, according to the report.
Stock levels in relation to expected sales fell by more than 20% to a record low across the retail and distribution sector in August, according to the CBI. Road transport companies and businesses that rely on delivery are offering bonuses and enhanced remuneration to keep drivers, but the activities have raised concerns that they could contribute to rising inflation.