US-Australian Coal Producer Coronado Coal has Cut its Production Forecast for Coal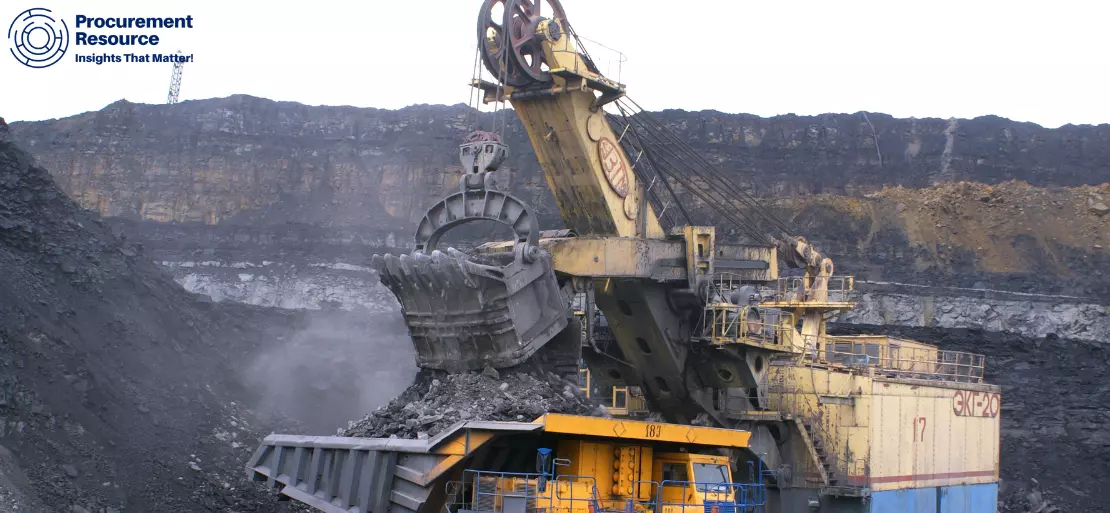 Coronado Coal, a US-Australian coal producer has slashed its production forecast for coal. After producing 4.1 mn t of saleable coal in July–September, Coronado expects to produce 16.9 mn t–17.1 mn t of coal in 2022, down from its previous range of 18 mn t–19 mn t.
This leaves Coronado with a target of at least 5.3 mn t for October 2022–December 2022. Given the Australian Bureau of Meteorology's prediction for a wetter-than-average end to the year in Queensland due to the continued La Nina weather pattern, the production ramp-up this quarter may be difficult.
The cost guidance was increased by the firm to USD 81-USD 83/t from USD 79-USD 81/t, which was released in July 2022 and was also modified from USD 69 - USD 71/t in February 2022. Coronado cited widespread inflation and lower volumes as the costs are driving up.
Request Access For Regular Price Update of Coal
The strong earnings are bolstered because of High coking and thermal coal prices, which is allowing Coronado to pay USD 225 mn in a separate dividend to the shareholders on October 31, 2022.
Recently, the cost valuations of met coal are developing and improving and are backed by supply concerns from Canada and Australia. The met coal crossover tonnes into the thermal coal market are supported by the high thermal coal prices and to maximise price realisations, Coronado is still in a good position to take advantage of the existing price arbitrage, as per market experts.
In October-December 2022, the firm is approximated to sell around 410,000t of thermal coal from its Australian operations. Coronado has enhanced the proportion of thermal coal and has sold about 22 pc in January-September 2022 and 18 pc in the same period last year. The organisation also joined other coal mining firms and is also maintaining long-term metallurgical coal customers.
For the majority of its annual fixed-price sales of met and thermal coal in the US, Coronado has set a sales price of roughly USD 201/t for 2023 on a FOR basis, an increase of USD 14/t from 2022. These sales cover 90 pc of the predicted cash costs and royalties and account for 40 pc of the planned US production.
Read More About Coal Production Cost Reports - REQUEST FREE SAMPLE COPY IN PDF
The price of hard mid-vol coking coal was last estimated by Argus at USD 287/t FOB Australia on October 28, 2022. This is an increase from USD 166/t on August 01, 2022, but a decrease from a peak of USD 623.65/t on March 15, 2022. On October 28, 2022, it estimated high-grade 6,000 kcal/kg NAR thermal coal to be worth USD 376.22/t FOB Newcastle, down from a peak of USD 444.59/t on September 9, 2022.
As per Procurement Resource, US-Australian coal producer company Coronado Coal has raised its cost guidance for 2022 again and has cut its production forecast due to heavy rain across the eastern coast of Australia and the continued inflation. The firm Coronado Coal has also partnered with other coal mining companies as well as upholding its long-term customers of metallurgical coal.