Various Signs Show that the Coal Industry is Thriving and has No Sign of Phasing Out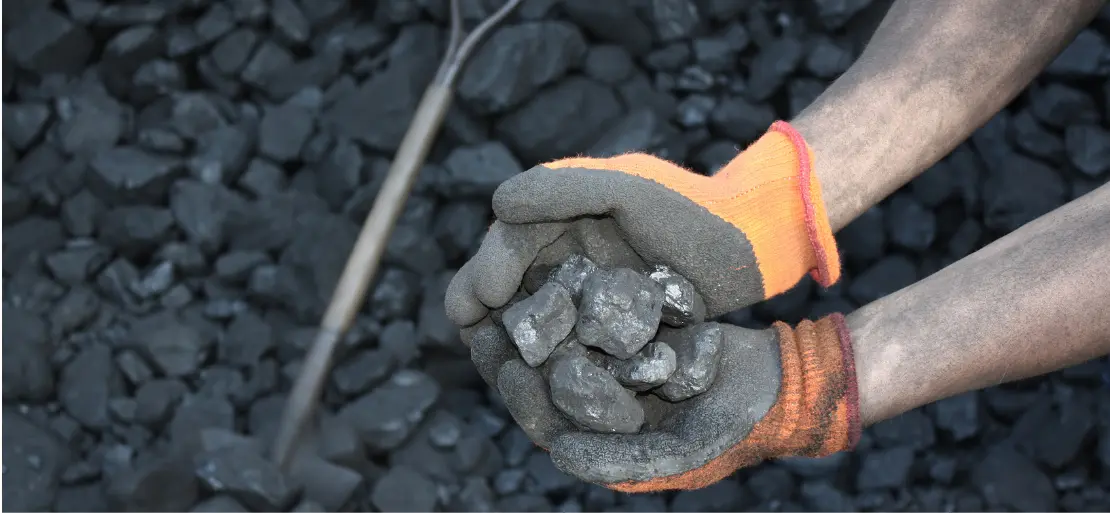 Diplomats spent hours debating whether to phase out or phase down coal in the final communique of the COP26 climate change summit in late 2021. Nonetheless, it was sufficient for the United Nations to declare that the dirtiest fuel had been consigned to history.
Ivan Glasenberg, the former CEO of commodity behemoth Glencore Plc, said that the coal is neither dead nor alive and these are the best words to describe the coal market today in 2001. Back then, the terrible-mouthed commodity tycoon declared that two decades later, the coal industry can be described as thriving in a more politically correct world.
While investigating the market, last week Asia's benchmark thermal coal price jumped to nearly USD 244 per metric tonne, the second-highest ever and only a few dollars below an October peak. One small shipment last week traded for more than USD 300 per tonne in what many in the market believe was the most expensive coal transaction ever, owing in part to an export ban imposed by significant producer Indonesia.
The coal used in steelmaking, known as metallurgical or coking coal, is also trading at a record high, changing hands for more than USD 400 per tonne. Mining companies committed to coal despite pressure to divest are profiting handsomely. Consider Glencore, the world's largest seaborne thermal coal exporter. Its stock has reached a 10-year high as investors anticipate a cash windfall. It's ideal for them that the demand is increasing while supply is constrained because institutional investors, led by BlackRock Inc., have persuaded nearly every miner to halt new pit openings. The arrangement is so good that it almost looks like a painting from the outside.
Last year, the world burned the most coal ever to generate electricity. As per the current trends, total global consumption, which includes industrial uses such as steel and cement in addition to power generation, will reach a record high this year, according to the International Energy Agency (IEA).
Many people predicted that coal demand had peaked and would soon decline in 2013-14, but the consumption boom has caught them off guard. At best, coal consumption is levelling off at a high altitude, and in the worst-case scenario, it may continue to rise. Beyond this year, the IEA predicts small increases in demand in 2023 and 2024, setting new highs in both years.
The disparity between the world's ambition to eliminate coal and the reality of its energy system has never been more significant. China is an important reason why demand increased dramatically last year and will continue in 2022. Faced with electricity shortages, Beijing ordered its state-owned coal miners into Stakhanovite efforts to avoid blackouts in late 2021. As a result, the Asian behemoth dug more coal than ever in November and December.
However, Beijing was not alone. Senator Joe Manchin of West Virginia is working hard to keep the coal industry alive in the United States. On Monday, the United Kingdom burned the most coal in nearly a year to help keep the lights on. Then there are the self-goals. Germany is retiring its nuclear power plants faster than expected in one perplexing policy decision.
According to the IEA, coal demand is expected to rise nearly 3% from 2019 to 2024, reaching an all-time high of 8,031 million tonnes. Among the three scenarios given by IEA, one forecasted roughly flat demand from 2019 to 2024, while the other two forecasted falling consumption. IEA highlighted that the world would need to reduce coal demand by more than 20% from 2019 to 2024 to be on a route that is compatible with the agency's goal of net-zero emissions by 2050. For the time being, the world is moving in the reverse direction.
On paper, they are correct: Coal is expected to account for approximately 36% of global electricity production in 2022, down from more than 40% only a few years ago. However, this is of little help to the environment, as it is related to the absolute number of coals burnt and CO2 emitted rather than the percentage of market share. In theory, the optimists are correct, but in practice, they are incorrect.