Carrageenan Production Cost Reports
Carrageenans, also known as carrageenins, belong to the family of linear sulphated polysaccharides. Carrageenan is an extract of a red seaweed that is commonly known as Irish Moss. This edible seaweed is native to the British Isles, where it has been used in the conventional method of cooking for hundreds of years. Carrageenans have been used in Ireland since nearly 400 A.D. and in China since around 600 B.C. However, it was first introduced on an industrial scale only in the 1930s.
Carrageenans are large and highly flexible molecules that form curling helical structures. This provides them the ability to form a variety of different gels at room temperature. There are three main varieties of carrageenan, which differ in their degree of sulfation, namely, kappa, iota, and lambda.
They are most commonly used in the food industry for gelling, thickening, and stabilising. They find their primary applications in dairy and meat products. They are often used as a vegan alternative to gelatine in food products like confectionery.
Procurement Resource provides an in-depth cost analysis of Purified Carrageenan production. The report incorporates the manufacturing process with detailed process and material flow, capital investment, operating costs along with financial expenses and depreciation charges. The study is based on the latest prices and other economic data available. We also offer additional analysis of the report with detailed breakdown of all cost components (Capital Investment Details, Production Cost Details, Economics for another Plant Location, Dynamic Cost Model).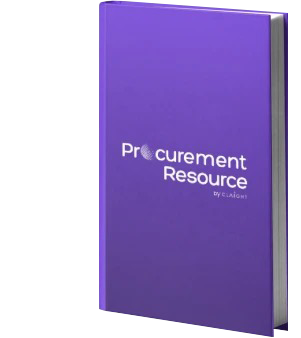 Carrageenan Production via Extraction
This report presents a detailed cost analysis of carrageenan production from seaweed. In this process, the extracted raw weed is first washed, dried and chopped.
Details: Germany - based plant Q2 2022 From $ 1499.00 USD
Need more help?
We can tailor the report as per your unique requirements such as desired capacity, future expansion plans, product specifications, mode of financing, plant location, etc.
We can also provide a comparative cost analysis, multi-regional cost analysis, scenario-based cost modeling, uncertainty and sensitivity analysis, TCO analysis and LTFA (long-term financial analysis)
We can also provide a flexible, easy-to-use, dynamic excel-based cost-model/ dashboard where you can change the inputs to get different outputs
Speak to our highly skilled team of analysts for insights on the recent trends and innovations, industry best practices, key success and risk factors, product pricing, margins, return on investment, industry standards and regulations, etc.
Gain an unparalleled competitive advantage in your domain by understanding how to optimize your business operations and maximize profits
For further assistance, please connect with our analysts