Chocolate Liquor Production Cost Reports
Chocolate liquor, also known as cocoa liquor, in appearance, is a pure cocoa mass in solid or semi-solid form. It is prepared from cocoa beans that have been fermented, dried, roasted, and removed from their skins. The seeds are grounded into a cocoa mass or the cocoa paste. The weight is melted to become the liquor, and the alcohol is either separated into cocoa solids and cocoa butter or cooled and moulded into blocks of raw chocolate. Its primary use, often with additional cocoa butter, is in making chocolate.
The name liquor is utilised not in the sense of a distilled, alcoholic substance, but rather the older meaning of the word, meaning liquid or fluid. Chocolate liquor is composed of roughly 53% cocoa butter, i.e., fat and about 17% carbohydrates, 11% protein, 6% tannins, and 1.5% theobromine. It is the base substance from which chocolate is made. Unsweetened baking chocolate is a form of chocolate liquor as well.
Cocoa butter, also coined as theobroma oil, in appearance, is a pale-yellow, edible fat derived from the cocoa bean. It is utilised to prepare chocolate, as well as some ointments, toiletries, and pharmaceuticals. Cocoa butter has a cocoa flavour, as well as the aroma. Its melting point is under human body temperature.
Cocoa beans, from which cocoa butter is derived, are fermented before drying. The beans are then roasted and removed from their hulls to make cocoa nibs. Nearly 54–58% of the cocoa nibs can be utilised as cocoa butter. The cocoa nibs are ground to form a cocoa mass and is known as cocoa liquor or chocolate liquor. Chocolate liquor is pressed to remove the cocoa butter from the non-fat cocoa solids. Cocoa butter is sometimes deodorised to eliminate the strong or undesirable tastes. Cocoa butter is composed of a high proportion of saturated fats as well as monounsaturated oleic acid, which typically occurs in each triglyceride.
Procurement Resource provides an in-depth cost analysis of Chocolate Liquor production. The report incorporates the manufacturing process with detailed process and material flow, capital investment, operating costs along with financial expenses and depreciation charges. The study is based on the latest prices and other economic data available. We also offer additional analysis of the report with detailed breakdown of all cost components (Capital Investment Details, Production Cost Details, Economics for another Plant Location, Dynamic Cost Model).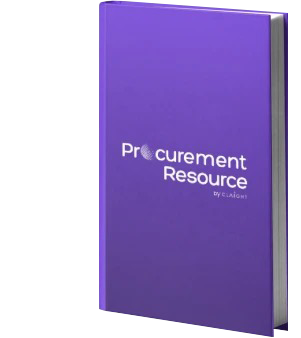 Use our Reports as
Feasibility Studies
Techno-economic Evaluations
Investment Analyses
Multi-regional Cost Analyses
Trusted By Leaders
Our valuable insights have helped companies across various sectors all over the world, enabling us to gain the trust and confidence of large MNCs.

Danfoss

Johnson and Johnson

Unilever

Diversey

Sealed Air

Ecolab

HP

Jeenan Investment

Nestle