Frozen Vegetables Production Cost Reports
Frozen vegetables are vegetables which are known for having their temperatures lowered or maintained to below their freezing point just for the core purpose of storage or transportation. It is frozen often for a more extended period than their natural shelf life would permit until they are ready to be eaten.
They can be commercially packaged as well as frozen at home. A wide range of frozen vegetables is sold in supermarkets. Some of the examples of frozen vegetables that are found in supermarkets include spinach, broccoli, cauliflower, peas, corn, and yam (in Asia), either packaged as a single ingredient or as a mixture. There are times when frozen vegetables are mixed with other food types like pasta or cheese.
Some prevalent brands include Birds Eye, Sunbulah, or Green Giant, as well as other supermarkets' 'store brand' items. Frozen vegetables have some benefits over fresh ones. For instance, they are available when their counterpart is out-of-season, and they come with an extended shelf life while being inside a freezer. They may also be more economical while buying or purchasing than their fresh counterparts.
Procurement Resource provides an in-depth cost analysis of Frozen Vegetables production. The report incorporates the manufacturing process with detailed process and material flow, capital investment, operating costs along with financial expenses and depreciation charges. The study is based on the latest prices and other economic data available. We also offer additional analysis of the report with detailed breakdown of all cost components (Capital Investment Details, Production Cost Details, Economics for another Plant Location, Dynamic Cost Model).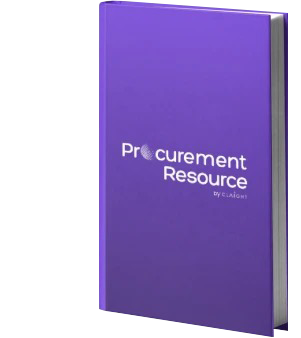 Frozen Vegetables Production from Blanching and Freezing
This report provides the cost structure of the production of frozen vegetables from the freezing process. Raw vegetables go through a quality check process where any bad quality vegetables are removed.
Details: Germany - based plant Q2 2022 From $ 1499.00 USD
Need more help?
We can tailor the report as per your unique requirements such as desired capacity, future expansion plans, product specifications, mode of financing, plant location, etc.
We can also provide a comparative cost analysis, multi-regional cost analysis, scenario-based cost modeling, uncertainty and sensitivity analysis, TCO analysis and LTFA (long-term financial analysis)
We can also provide a flexible, easy-to-use, dynamic excel-based cost-model/ dashboard where you can change the inputs to get different outputs
Speak to our highly skilled team of analysts for insights on the recent trends and innovations, industry best practices, key success and risk factors, product pricing, margins, return on investment, industry standards and regulations, etc.
Gain an unparalleled competitive advantage in your domain by understanding how to optimize your business operations and maximize profits
For further assistance, please connect with our analysts