Glucose Syrup Production Cost Reports
Glucose syrup, or better known as confectioner's glucose, is a syrup made from the hydrolysis of starch. Glucose is sugar. Maize or corn is widely utilised as a source of glucose in the United States, in which case the syrup is coined as the corn syrup. However, glucose syrup is also made from potatoes and wheat and less often from barley, rice, and cassava.
Glucose syrup with over 90% glucose is used in commerical fermentation. Still, syrups used in confectionery comes with varying amounts of glucose, maltose, and higher oligosaccharides, depending on the grade. Moreover, it can typically hold somewhere between 10%- 43% glucose. Glucose syrup is also utilised in foods to sweeten, soften the texture, or even increase the volume. By transforming glucose in corn syrup into fructose by using an enzymatic process, a sweeter product, high fructose corn syrup is manufactured.
Glucose or corn syrup was first made in the year 1811 in Russia by Gottlieb Kirchhoff with heat and sulphuric acid. Depending on the process utilised to hydrolyse the starch and on the extent to which the hydrolysis reaction has been permitted to proceed, different grades of glucose syrup are manufactured, that have distinct characteristics and uses. The syrups are mainly categorised according to their dextrose equivalent or DE.
Procurement Resource provides an in-depth cost analysis of Glucose Syrup production. The report incorporates the manufacturing process with detailed process and material flow, capital investment, operating costs along with financial expenses and depreciation charges. The study is based on the latest prices and other economic data available. We also offer additional analysis of the report with detailed breakdown of all cost components (Capital Investment Details, Production Cost Details, Economics for another Plant Location, Dynamic Cost Model).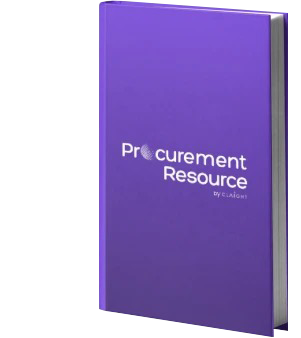 Glucose Syrup Production from Hydrolysis
This report provides the cost structure of glucose syrup production from the hydrolysis process. In this process, an enzyme a-amylase is added to the solution of starch and water.
Details: Germany - based plant Q2 2022 From $ 2499.00 USD
Need more help?
We can tailor the report as per your unique requirements such as desired capacity, future expansion plans, product specifications, mode of financing, plant location, etc.
We can also provide a comparative cost analysis, multi-regional cost analysis, scenario-based cost modeling, uncertainty and sensitivity analysis, TCO analysis and LTFA (long-term financial analysis)
We can also provide a flexible, easy-to-use, dynamic excel-based cost-model/ dashboard where you can change the inputs to get different outputs
Speak to our highly skilled team of analysts for insights on the recent trends and innovations, industry best practices, key success and risk factors, product pricing, margins, return on investment, industry standards and regulations, etc.
Gain an unparalleled competitive advantage in your domain by understanding how to optimize your business operations and maximize profits
For further assistance, please connect with our analysts