Locust Bean Gum Production Cost Reports
Locust bean gum (LBG), which is better known as carob gum, carob bean gum, or simply just carobin, is a galactomannan vegetable gum that is derived from the seeds of the carob tree and utilised as a thickening agent or a gelling agent in food technology. Locust bean gum powder is utilised in pet foods as well as in inedible products like mining products, paper making, and to thicken textiles. It is utilised in cosmetics and enhances the flavour of cigarettes. Shoe polish, as well as certain insecticides, also have locust bean gum powder as an additive.
The seeds contained within the long pods, which grow on the tree, are utilised to make this gum. Firstly, the pods are kibbled to remove the seed from the pulp. Then, the seeds have their skins separated by an acid treatment. The deskinned seed is then split and gently milled. This enables the brittle germ to break while not affecting the more robust endosperm. The two are separated by sieving. The separated endosperm is then milled by a roller operation to make the final locust bean gum powder.
Procurement Resource provides an in-depth cost analysis of Locust Bean Gum production. The report incorporates the manufacturing process with detailed process and material flow, capital investment, operating costs along with financial expenses and depreciation charges. The study is based on the latest prices and other economic data available. We also offer additional analysis of the report with detailed breakdown of all cost components (Capital Investment Details, Production Cost Details, Economics for another Plant Location, Dynamic Cost Model).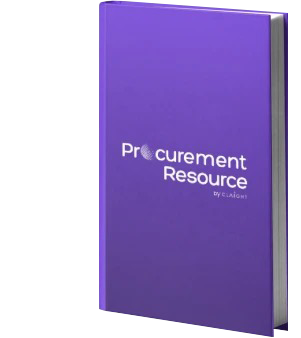 Locust Bean Gum Production from Extraction
This report provides the cost structure of locust bean gum production from the extraction method. In this method, first the seeds of the carob tree are separated from the pulp.
Details: Germany - based plant Q2 2022 From $ 1499.00 USD
Need more help?
We can tailor the report as per your unique requirements such as desired capacity, future expansion plans, product specifications, mode of financing, plant location, etc.
We can also provide a comparative cost analysis, multi-regional cost analysis, scenario-based cost modeling, uncertainty and sensitivity analysis, TCO analysis and LTFA (long-term financial analysis)
We can also provide a flexible, easy-to-use, dynamic excel-based cost-model/ dashboard where you can change the inputs to get different outputs
Speak to our highly skilled team of analysts for insights on the recent trends and innovations, industry best practices, key success and risk factors, product pricing, margins, return on investment, industry standards and regulations, etc.
Gain an unparalleled competitive advantage in your domain by understanding how to optimize your business operations and maximize profits
For further assistance, please connect with our analysts