Micro Crystalline Cellulose Production Cost Reports
Micro crystalline cellulose, also known as MCC, refers to wood pulp that is used as a texturizer, an anti-caking agent, a fat substitute, an emulsifier, an extender, and as a bulking agent in food manufacturing. The most widely used form of MCC is utilised in vitamin supplements or tablets. It is also utilized in plaque assays for counting viruses as an alternative to carboxymethylcellulose.
Micro crystalline cellulose is a naturally occurring polymer. It is made up of glucose units connected by a 1-4 beta glycosidic bond. These linear cellulose chains are held together as microfibril spiralled together inside the walls of a plant cell.
MCC finds its uses in several cosmetic products as an abrasive, absorbent, anti-caking agent, aqueous viscosity increasing agent, binder, bulking agent, emulsion stabiliser, slip modifier, and texturizer that can be found in various hair as well as skincare products and makeup. The MCC is a valuable additive in pharmaceutical, food, cosmetics, and other industries. Different properties of MCC are measured to qualify its suitability to such utilisation, namely particle size, density, compressibility index, angle of repose, powder porosity, hydration swelling capacity, moisture sorption capacity, moisture content, crystallinity index, crystallite size, and mechanical properties such as hardness and tensile strength.
Procurement Resource provides an in-depth cost analysis of Micro Crystalline Cellulose production. The report incorporates the manufacturing process with detailed process and material flow, capital investment, operating costs along with financial expenses and depreciation charges. The study is based on the latest prices and other economic data available. We also offer additional analysis of the report with detailed breakdown of all cost components (Capital Investment Details, Production Cost Details, Economics for another Plant Location, Dynamic Cost Model).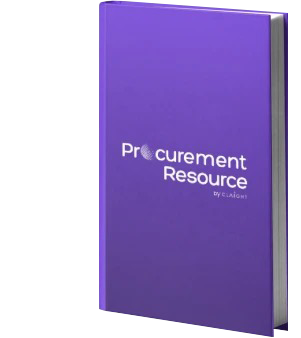 Need more help?
We can tailor the report as per your unique requirements such as desired capacity, future expansion plans, product specifications, mode of financing, plant location, etc.
We can also provide a comparative cost analysis, multi-regional cost analysis, scenario-based cost modeling, uncertainty and sensitivity analysis, TCO analysis and LTFA (long-term financial analysis)
We can also provide a flexible, easy-to-use, dynamic excel-based cost-model/ dashboard where you can change the inputs to get different outputs
Speak to our highly skilled team of analysts for insights on the recent trends and innovations, industry best practices, key success and risk factors, product pricing, margins, return on investment, industry standards and regulations, etc.
Gain an unparalleled competitive advantage in your domain by understanding how to optimize your business operations and maximize profits
For further assistance, please connect with our analysts