Natural Rubber Production Cost Reports
Natural Rubber is categorized as a natural polymer derived from plants. It is a chemical compound with large molecules comprising of several smaller molecules of a similar type. It is a vital raw material that is used in making more than 40,000 products. It appears to be whitish milk-like consistency comprising starch, proteins, alkaloids etc. The natural rubber has high strength, are good electrical insulator, and resistant to many corrosive substances and is extremely stretchable without breaking. It is produced by polymerizing isoprene (2 methyl-1, 3-butadiene).
Natural rubber is employed in making several medical devices (condoms, surgical gloves), pacifiers, vehicles, and aircraft (tires, airbags, padding in brakes, roofs, seats), toys, and clothes (wetsuits, expandable clothes including gym and cycling shorts among others). It finds application in making industrial mixers, lining chutes, and bins. Due to its water-proof and resilient properties, it can be used as a great insulator.
Procurement Resource provides an in-depth cost analysis of Natural Rubber production. The report incorporates the manufacturing process with detailed process and material flow, capital investment, operating costs along with, financial expenses and depreciation charges. The study is based on the latest prices and other economic data available. We also offer additional analysis of the report with a detailed breakdown of all cost components (Capital Investment Details, Production Cost Details, Economics for Another Plant Location, and Dynamic Cost Model).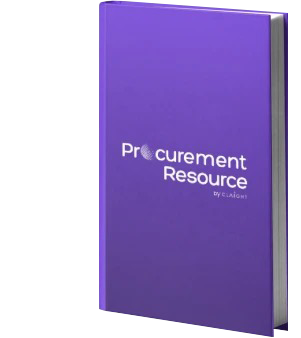 Natural Rubber Production From Rubber Tree
The Study Offers a Detailed Cost Analysis of Natural Rubber Production From Rubber Tree. In Addition, the Report Incorporates the Manufacturing Process With Detailed Process and Material Flow, Operating Costs Along With Financial Expenses and Depreciation Charges.
Details: Germany - based plant Q4 2022 From $ 2499.00 USD
Need more help?
We can tailor the report as per your unique requirements such as desired capacity, future expansion plans, product specifications, mode of financing, plant location, etc.
We can also provide a comparative cost analysis, multi-regional cost analysis, scenario-based cost modeling, uncertainty and sensitivity analysis, TCO analysis and LTFA (long-term financial analysis)
We can also provide a flexible, easy-to-use, dynamic excel-based cost-model/ dashboard where you can change the inputs to get different outputs
Speak to our highly skilled team of analysts for insights on the recent trends and innovations, industry best practices, key success and risk factors, product pricing, margins, return on investment, industry standards and regulations, etc.
Gain an unparalleled competitive advantage in your domain by understanding how to optimize your business operations and maximize profits
For further assistance, please connect with our analysts