Pasta Production Cost Reports
Pasta is a prominent Italian food that is typically made from an unleavened dough of durum wheat flour, which is better known as semolina. It is mixed with water or eggs and formed into sheets or numerous shapes. It is then made by boiling as well as baking. Rice flour or legumes like the beans or lentils are sometimes used in place of wheat flour, i.e., semolina, to gain a distinct taste or texture, and as a gluten-free alternative as well. Pasta widely consumed as a staple food as a part of Italian cuisine.
Pasta is divided into two main categories: dried or pasta sec and fresh pasta Fresca. Most dried pasta is manufactured widely using an extrusion process. However, it can be manufactured at home. Fresh pasta is conventionally made by hand but is sometimes produced utilising the aid of simple machines. Fresh pasta available in grocery stores is manufactured widely by large-scale machines.
Both fresh and dried pasta comes in a number of shapes and varieties, with 310 distinct known forms and over 1300 documented names. In Italy, names of particular pasta shapes or types can vary by locale like the pasta form, cavatelli, which is known by 28 different names depending upon the town as well as region. Typical forms of pasta include long and short shapes, tubes, flat shapes or sheets, miniature shapes for soup, those meant to be filled or stuffed, and speciality and decorative shapes.
Procurement Resource provides an in-depth cost analysis of Pasta production. The report incorporates the manufacturing process with detailed process and material flow, capital investment, operating costs along with financial expenses and depreciation charges. The study is based on the latest prices and other economic data available. We also offer additional analysis of the report with detailed breakdown of all cost components (Capital Investment Details, Production Cost Details, Economics for another Plant Location, Dynamic Cost Model).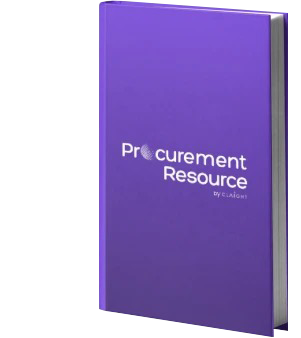 Pasta Production from Rolling and Drying Processes
This report provides the cost structure of pasta production from rolling and drying processes. A mixture is prepared using semolina flour and water, which is constantly kneaded.
Details: Germany - based plant Q2 2022 From $ 1499.00 USD
Use our Reports as
Feasibility Studies
Techno-economic Evaluations
Investment Analyses
Multi-regional Cost Analyses
Trusted By Leaders
Our valuable insights have helped companies across various sectors all over the world, enabling us to gain the trust and confidence of large MNCs.

Danfoss

Johnson and Johnson

Unilever

Diversey

Sealed Air

Ecolab

HP

Jeenan Investment

Nestle