Phosgene Production Cost Reports
Phosgene is an organic chemical compound with the formula COCl2. It is a colourless gas and its odour is similar to that of freshly chopped grasses or hays. Phosgene is a valued commerical building block, especially when it comes to the production of urethanes and polycarbonate plastics.
Phosgene is a planar molecule as per the prediction by the VSEPR theory. It is known to be one of the simplest acyl chlorides, being formally derived from carbonic acid. Industrially, phosgene is manufactured by passing purified carbon monoxide and chlorine gas through a bed of porous activated carbon, that serves as a catalyst. Usually, the reaction is conducted at a temperature ranging between 50 and 150 °C.
Extreme measures are taken due to safety issues related to phosgene. Also, it is often produced and consumed within the same plant. Phosgene is still considered as a viable chemical warfare agent due to its ease of manufacturing, while compared to the manufacturing requirements of more technically advanced chemical weapons such as the first-generation nerve agent tabun.
Procurement Resource provides an in-depth cost analysis of Phosgene production. The report incorporates the manufacturing process with detailed process and material flow, capital investment, operating costs along with financial expenses and depreciation charges. The study is based on the latest prices and other economic data available. We also offer additional analysis of the report with detailed breakdown of all cost components (Capital Investment Details, Production Cost Details, Economics for another Plant Location, Dynamic Cost Model).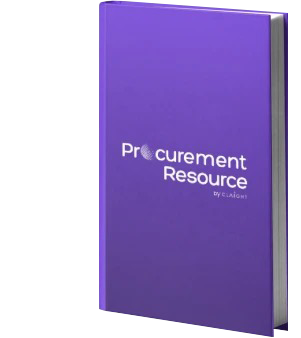 Phosgene Production from Chlorine
The report is a detailed study of economics of production of phosgene from chlorine and its reaction with carbon monoxide in the presence of activated charcoal as a catalyst.
Details: Germany - based plant Q2 2022 From $ 2499.00 USD
Need more help?
We can tailor the report as per your unique requirements such as desired capacity, future expansion plans, product specifications, mode of financing, plant location, etc.
We can also provide a comparative cost analysis, multi-regional cost analysis, scenario-based cost modeling, uncertainty and sensitivity analysis, TCO analysis and LTFA (long-term financial analysis)
We can also provide a flexible, easy-to-use, dynamic excel-based cost-model/ dashboard where you can change the inputs to get different outputs
Speak to our highly skilled team of analysts for insights on the recent trends and innovations, industry best practices, key success and risk factors, product pricing, margins, return on investment, industry standards and regulations, etc.
Gain an unparalleled competitive advantage in your domain by understanding how to optimize your business operations and maximize profits
For further assistance, please connect with our analysts