Purified Isophthalic Acid (PIA)
Purified Isophthalic Acid (PIA)
Purified Isophthalic Acid (PIA) Production Cost Reports
Purified isophthalic acid is an organic compound. This solid is an isomer of phthalic acid as well as terephthalic acid. Purified isophthalic acid (PIA) is used mainly in unsaturated polyester resins. It boosts the property balance for coating resins and, thus, enhances clarity of PET-bottle grade resins. PIA or the purified isophthalic acid is a difunctional aromatic acid. In appearance, it is a white, free-flowing crystalline powder that is available in bulk and a variety of packaging sizes.
Some of the uses of purified isophthalic acid include:
It helps in maintaining the hardness, flexibility, weatherability, and fast cure in waterborne, powder, and coil coatings in high molecular weight polymers.
It enhances hydrolytic stability to improve the shelf life of waterborne coatings.
It is used to make clear bottles in a range of shapes and sizes and thicker preforms for returnable/refillable containers.
It broadens the processing window, which lowers cycle time and even reduces energy requirements.
It also improves taste in bottled water, without the unpleasant flavour of acetaldehyde.
It also lowers the permeability of carbon dioxide and oxygen, keeping beverages carbonated and flavourful longer.
In unsaturated polyester resins, PIA provides superior resistance to several acids, solvents, and other chemicals.
It offers an excellent combination of moderate cost as well as high performance that often matches that of higher-priced, corrosion-resistant polymers like vinyl esters and bisphenol A polyesters for many applications.
In diverse applications, purified isophthalic acid offers a chemical platform for making thermal as well as oxidative stable aramid fibres, polyester elastomers, oil additives, adhesives, X-ray contrast agents, and fibre dye enhancers.
Procurement Resource provides an in-depth cost analysis of Purified Isophthalic Acid (PIA) production. The report incorporates the manufacturing process with detailed process and material flow, capital investment, operating costs along with financial expenses and depreciation charges. The study is based on the latest prices and other economic data available. We also offer additional analysis of the report with detailed breakdown of all cost components (Capital Investment Details, Production Cost Details, Economics for another Plant Location, Dynamic Cost Model).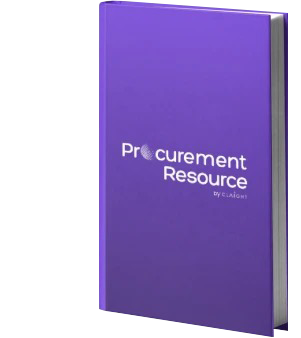 Use our Reports as
Feasibility Studies
Techno-economic Evaluations
Investment Analyses
Multi-regional Cost Analyses
Trusted By Leaders
Our valuable insights have helped companies across various sectors all over the world, enabling us to gain the trust and confidence of large MNCs.

Danfoss

Johnson and Johnson

Unilever

Diversey

Sealed Air

Ecolab

HP

Jeenan Investment

Nestle