Regional Price Overview
Get the latest insights on price movement and trends analysis of 1-Decene in different regions across the world (Asia, Europe, North America, Latin America, and the Middle East & Africa).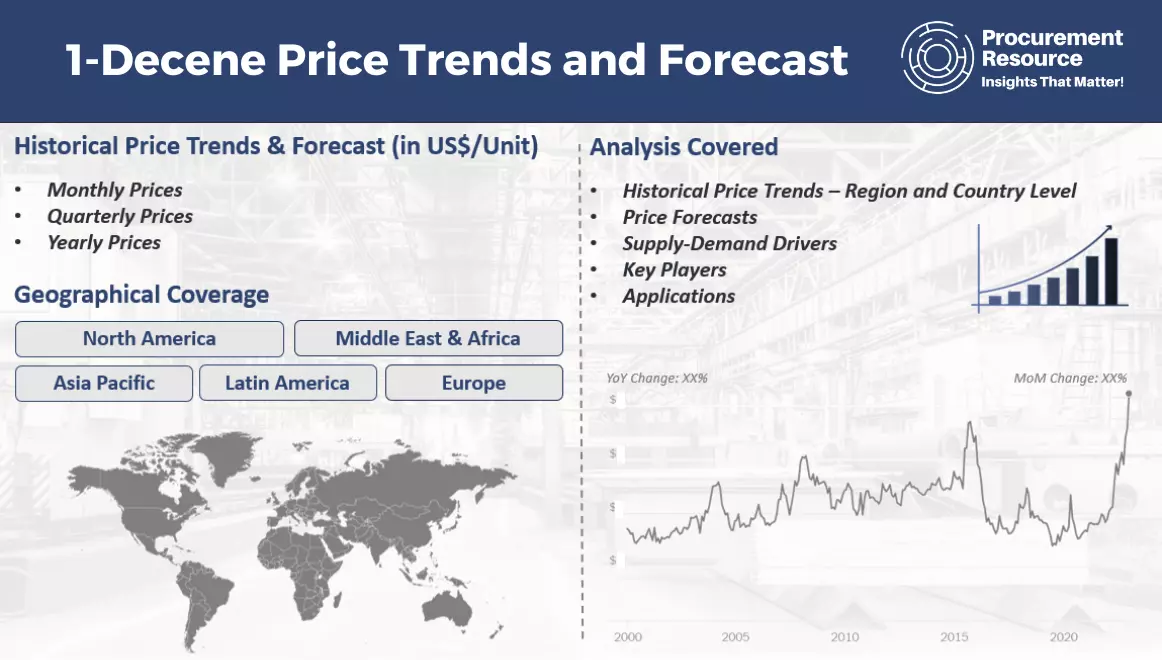 Decene Price Trends for the First Half of 2023
After reaching unprecedented highs last year, crude oil and gas prices started stabilizing and thereupon declined during the initial months of 2023. The Indian government revised the windfall tax on crude to Rs 1900 from Rs 2100 per tonne in January'23 in the wake of a price decline. These lowered feedstock prices, coupled with sufficient inventories and stagnant demand from the downstream sectors, directly impacted the petrochemical and allied industries. Prices of crude oil allied products, including Decene, maintained a bearish trends in the initial few months. With the recent US inflation report and bank failures, both the crude benchmarks reached new-time lows compared to the December'22 levels.
However, after the first quarter, the market pricing fundamentals rebounded as fresh demand was created in the market in the wake of diminishing stocks and the prevalent hoarding sentiment amongst the buyers. However, the crude prices rebounded drastically with Saudi Arabia's announcement of slashing output by another million barrels per day for at least one month starting from July'23. These additional cuts were to reinforce the precautionary efforts by the OPEC+ countries to support and stabilize the global oil market. Hence the price trends for Decene and, thereby, all petrochemicals inclined ( within limits) towards the end of the second quarter.
Analyst Insight
According to Procurement Resource, the price trendss for Decene are expected to maintain the momentum gathered in the initial half. Given the current pricing fundamentals and newfound demand, the prices are expected to remain afloat in the market.
Procurement Resource provides latest prices of 1-Decene. Each price database is tied to a user-friendly graphing tool dating back to 2014, which provides a range of functionalities: configuration of price series over user defined time period; comparison of product movements across countries; customisation of price currencies and unit; extraction of price data as excel files to be used offline.