Regional Price Overview
Get the latest insights on price movement and trends analysis of Blondie Brownie in different regions across the world (Asia, Europe, North America, Latin America, and the Middle East & Africa).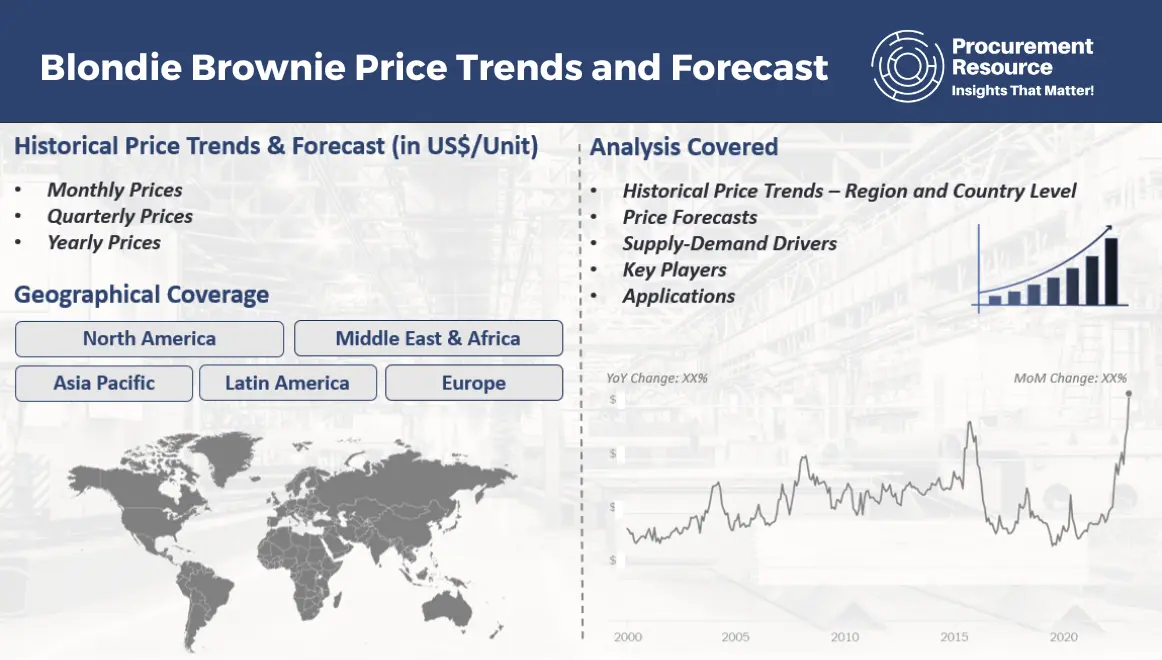 Blondie Brownie Price Trends for the First Half of 2023
Blondie Brownie prices showed varied price trendss, as the prices depended on its various feedstock commodities, mainly vanilla, cooking oil, wheat flour, sugar, etc.
Vanilla prices plummeted throughout the said period. This decline in prices came after the vanilla export policies of Madagascar's government, which put an unreasonable price cap on vanilla export prices to generate more revenue, as Madagascar fulfills almost 80% of global vanilla requirements. But the step backfired as most vanilla pods remained unsold, bringing down the prices staggeringly low.
However, other ingredients like cooking oil, sugars, and wheat witnessed a surge in prices owing to the constricted supplies given the Russia – Ukraine conflict and unseasonal weather disruptions.
Hence, an intricate interplay between the prices of all the intermediate commodities impacted the overall price trendss of blondie brownies. The consistent demand for baked goods amid these erratic feedstock prices caused the overall market for blondie brownies to remain afloat in the concerned time period.
Analyst Insight
According to the Procurement Resource, the Blondie Brownie prices are expected to continue similar price patterns given the stable demand and unsettled intermediates' prices.
Procurement Resource provides latest prices of Blondie Brownie. Each price database is tied to a user-friendly graphing tool dating back to 2014, which provides a range of functionalities: configuration of price series over user defined time period; comparison of product movements across countries; customisation of price currencies and unit; extraction of price data as excel files to be used offline.