Regional Price Overview
Get the latest insights on price movement and trend analysis of L-Lysine in different regions across the world (Asia, Europe, North America, Latin America, and the Middle East & Africa).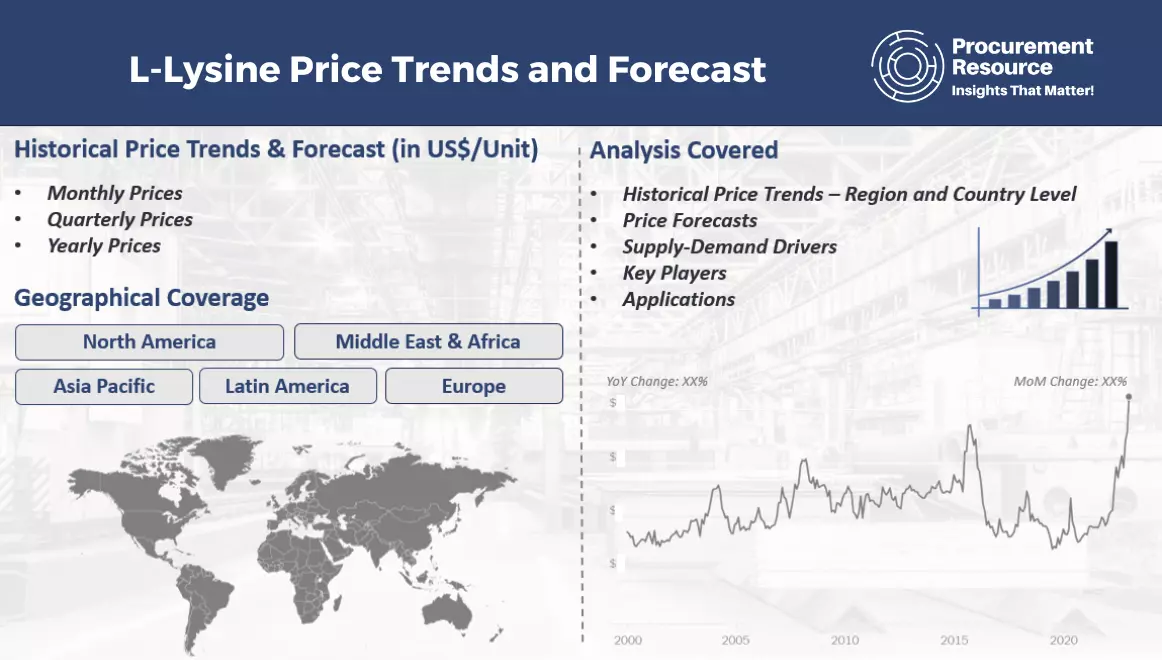 L-Lysine Price Trend for the First Half of 2023
L-lysine is one of the essential amino acids that is produced inside our body, so commercial production requires fermentation with L-Lysine-producing bacteria. So, the prices primarily depend on the source fermentation materials like starch, sugar molasses, etc., and on the downstream demands from the pharma and cigarette manufacturing sectors.
In the first half of 2023, the L-Lysine prices experienced mixed price patterns throughout. The market started slowly in Asia but soon picked up in the middle of Q1 and had a moderate run after that, whereas the European L-Lysine market was mostly stable during the whole time with good supply–demand dynamics. In the American region, however, the market was observed to be mostly weak, with some exceptions.
Analyst Insight
According to Procurement Resource, because of uncertainties in the varied factors controlling the L-Lysine market, the prices are likely to fluctuate in the upcoming months as well.
Procurement Resource provides latest prices of L-Lysine. Each price database is tied to a user-friendly graphing tool dating back to 2014, which provides a range of functionalities: configuration of price series over user defined time period; comparison of product movements across countries; customisation of price currencies and unit; extraction of price data as excel files to be used offline.