Regional Price Overview
Get the latest insights on price movement and trends analysis of Phenyl Ethyl Alcohol in different regions across the world (Asia, Europe, North America, Latin America, and the Middle East & Africa).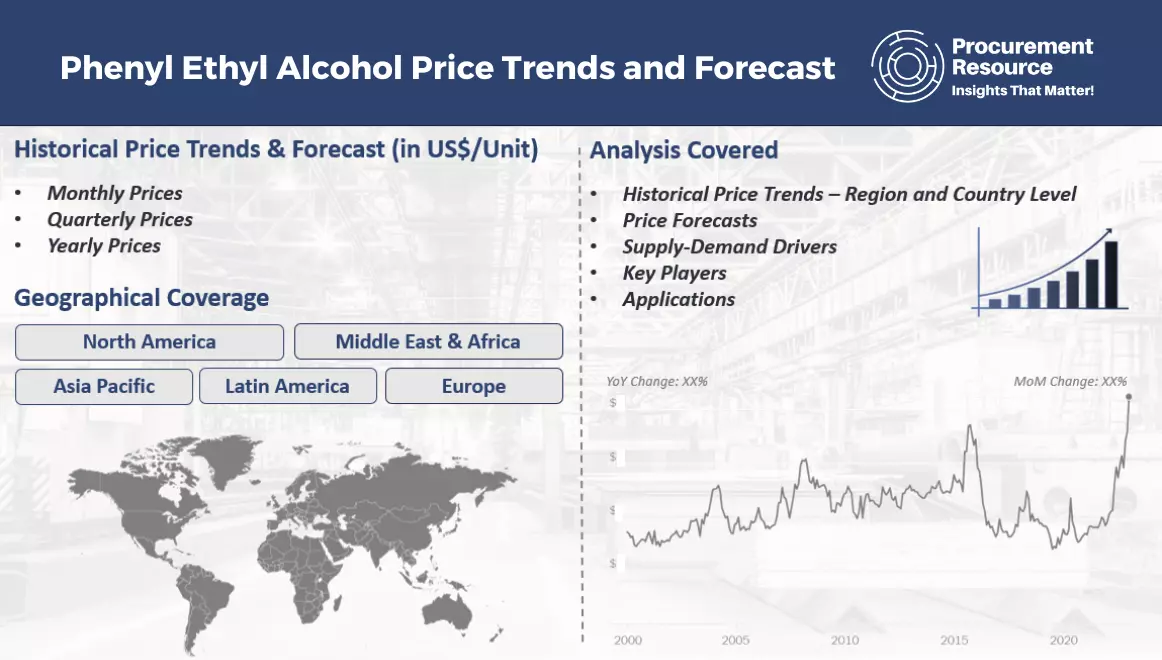 Phenyl Ethyl Alcohol Price Trends for the First Half of 2023
The price trends for Phenyl Ethyl Alcohol closely mimic that of its feedstocks, namely Benzene and Ethylene Oxide. Downstream demands from the perfume and flavor industries also played an important role in determining the market behavior. As the Chinese market was trying to revive itself after the COVID–19 lockdown, consumer behavior was still very necessity-centric since the economic activities were shut off for such a long time. At the same time, rising inflation in European markets skyrocketed the costs of living. Overall, the market sentiments around Phenyl Ethyl Alcohol were observed to be really dull.
Though there was some strength in the market at the beginning of the first quarter since the upstream costs were high, but sullen downstream demands kept the price trendss south-facing. High benzene prices did provide some cost support; hence, the overall market sentiments remained bearish throughout.
Analyst insight
According to Procurement Resource, the Phenyl Ethyl Alcohol prices are expected to continue similar struggling market behaviors as the inventories are high and demands are steady.
Procurement Resource provides latest prices of Phenyl Ethyl Alcohol. Each price database is tied to a user-friendly graphing tool dating back to 2014, which provides a range of functionalities: configuration of price series over user defined time period; comparison of product movements across countries; customisation of price currencies and unit; extraction of price data as excel files to be used offline.