Regional Price Overview
Get the latest insights on price movement and trends analysis of Polytrimethylene Terephthalate in different regions across the world (Asia, Europe, North America, Latin America, and the Middle East & Africa).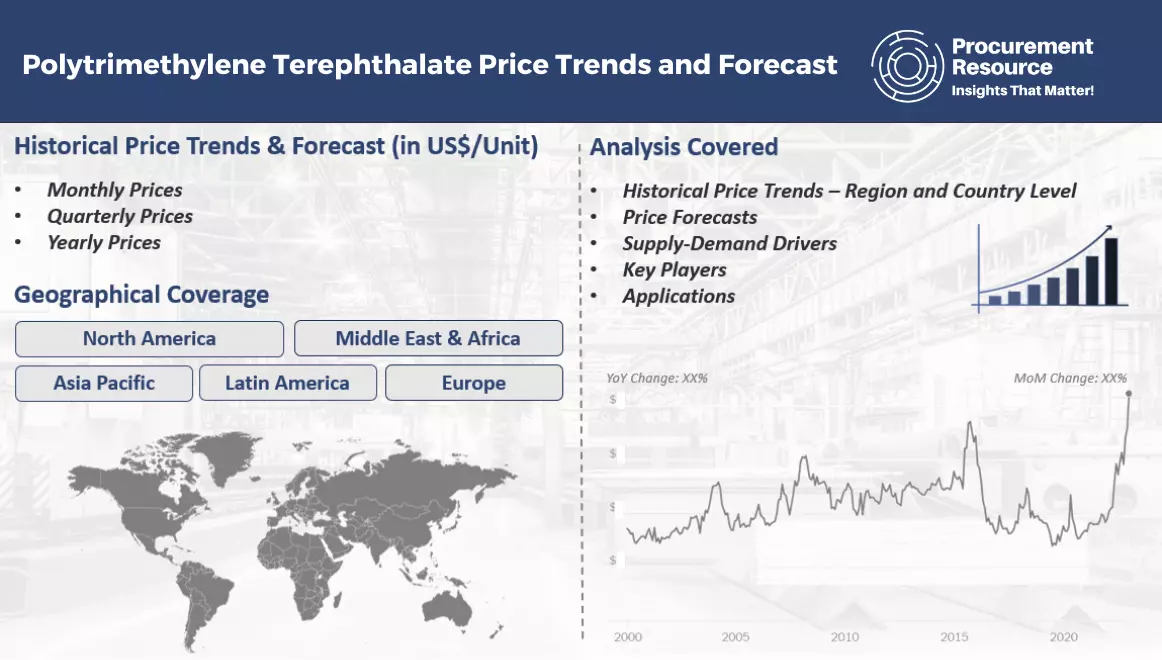 Polytrimethylene Terephthalate Price Trends for the First Half of 2023
Polytrimethylene Terephthalate is a popular polyester with high abrasion resistance, usually used for manufacturing tensile long-lasting, and flexible fibers. Polytrimethylene Terephthalate prices fluctuated throughout the first half of 2023.
In the Asian market, Polytrimethylene Terephthalate performed well as the trade activities around it increased as the market started reviving after a long break because of the Covid-19 pandemic. Inventories had been exhausted, and production was halted for a long time, so the demand rebounded in the market as the trade exchanges resumed. Hence, the price trends for Polytrimethylene Terephthalate observed an inclined trajectory for most of the said period.
On the other hand, the resumption of manufacturing activities in China had a reverse effect on market behavior. Since the trade routes were restored and Asian supplies were again made available, the European market started normalizing, and Polytrimethylene Terephthalate prices dwelled lowly for the period concerned. Similarly, the American market regained access to Asian imports, which, coupled with the declining demands from consuming markets, pushed the prices down, and the market exhibited low swinging trends.
Analyst insight
According to Procurement Resource, the price trends for the Polytrimethylene Terephthalate market are expected to remain fluctuating in the coming quarter, given the oversupplied inventories and sluggish market activities.
Procurement Resource provides latest prices of Polytrimethylene Terephthalate. Each price database is tied to a user-friendly graphing tool dating back to 2014, which provides a range of functionalities: configuration of price series over user defined time period; comparison of product movements across countries; customisation of price currencies and unit; extraction of price data as excel files to be used offline.