Regional Price Overview
Get the latest insights on price movement and trends analysis of PVD Salt in different regions across the world (Asia, Europe, North America, Latin America, and the Middle East & Africa).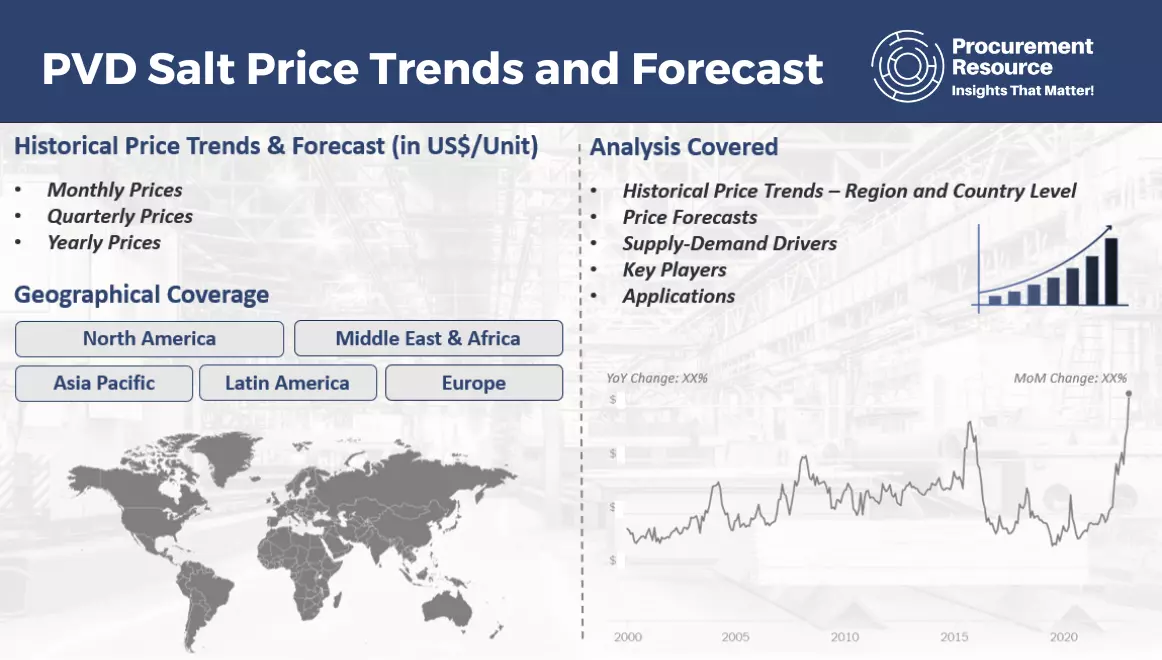 PVD Salt Price Trends for the First Half of 2023
In the first two quarters of 2023, the prices of PVD salt inclined in the Asia-Pacific region as South Koreans resorted to panic buying amid the threat of release of radioactive water into the oceans by Japan. This extreme crisis led to panic buying from the consumer sector, and traders faced severe depletion of the inventories. The result of this was also seen in quantitative figures, as in the second quarter of 2023, the prices of PVD salt increased by almost 27%.
In countries like Bangladesh, the trends followed a similar trajectory but due to different concerns. The prices of basic commodities in this region surged due to a rise in the cost of production, rates of transportation, and a hike in labor wages. The production rates in Bangladesh achieved new highs, but despite that, the prices kept on rising as it was backed by strong demand and the onset of the Eid season.
Analyst Insight
According to Procurement Resource, the price of PVD Salt is expected to fluctuate amid the uncertain market conditions but seems to be supported by the rising demand from the consumer sector.
Procurement Resource provides latest prices of PVD Salt. Each price database is tied to a user-friendly graphing tool dating back to 2014, which provides a range of functionalities: configuration of price series over user defined time period; comparison of product movements across countries; customisation of price currencies and unit; extraction of price data as excel files to be used offline.