Regional Price Overview
Get the latest insights on price movement and trends analysis of RBD Soybean Oil in different regions across the world (Asia, Europe, North America, Latin America, and the Middle East & Africa).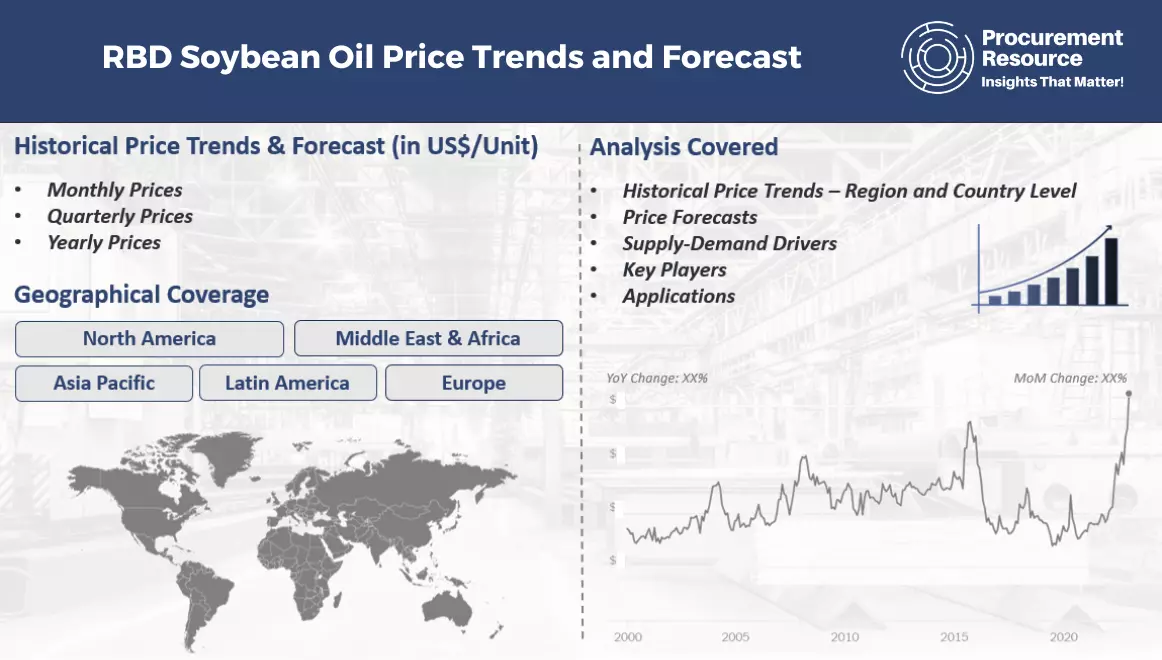 RBD Soybean Oil Price Trends for the First Half of 2023
RBD Soybean Oil, or Refined, Bleached, and Deodorized Soybean Oil, is a more processed form of Soybean oil with some extra filtration and treatment steps involved in its manufacturing. But the prices still closely follow that of Soybean Oil.
The first half of 2023 witnessed consistent oscillations in the RBD Soybean Oil market. The production yield was good in the producing and exporting countries, majorly Asian nations, and demands were also stable. However, the prices still wavered low, as the improved transportation channels decreased freight costs while restored supply chains eased product movement. These improvements supported trade but also decreased the cost support as the production costs declined.
So, even though the market saw moderate movement and exchange, the prices still tottered low primarily because the supply exceeded demand as the inventory stocks were high. Similarly, in the Western region like Europe and USA, prices mostly swung low as markets remained import-dependent and cheap Asian imports were easily available. Even Ukrainian corn supplies were made available to the markets because of the Black Sea agreement. Overall, the RBD Soybean Oil price trends performed coldly in an otherwise lukewarm market.
Analyst insight
According to Procurement Resource, the RBD Soybean Oil market is expected to continue fluctuating as the market is still oversupplied. But a consistent demand pattern also suggests some steadiness in market fundamentals.
Procurement Resource provides latest prices of RBD Soybean Oil. Each price database is tied to a user-friendly graphing tool dating back to 2014, which provides a range of functionalities: configuration of price series over user defined time period; comparison of product movements across countries; customisation of price currencies and unit; extraction of price data as excel files to be used offline.