Regional Price Overview
Get the latest insights on price movement and trends analysis of Steel Scrap in different regions across the world (Asia, Europe, North America, Latin America, and the Middle East & Africa).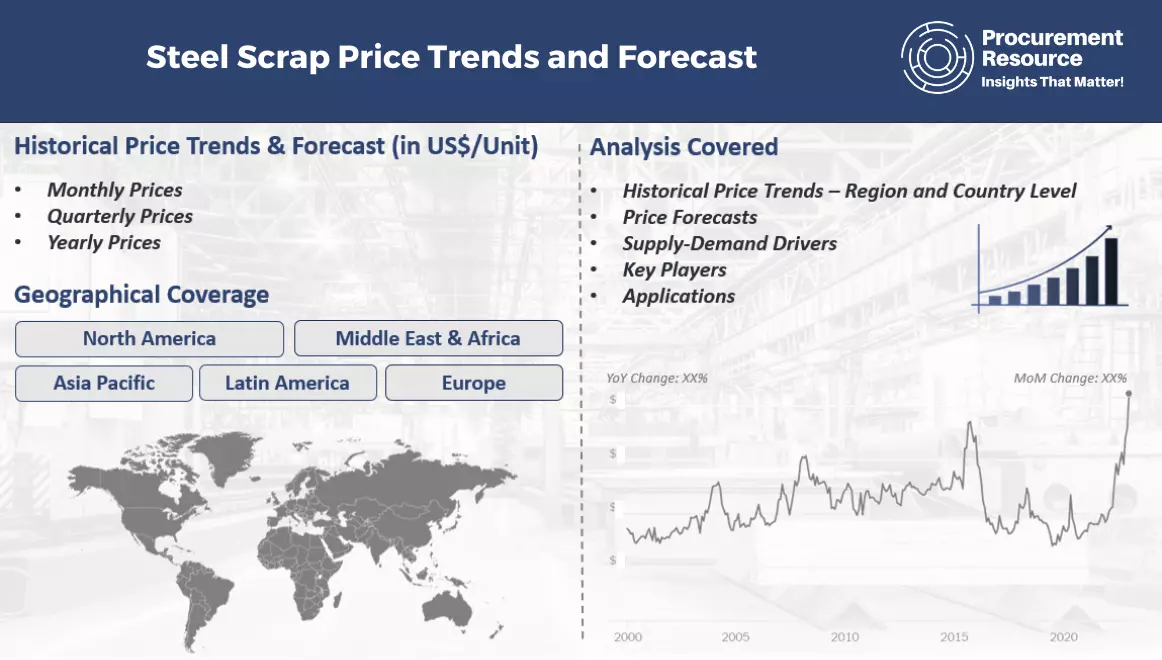 Steel Scrap Price Trends for the First Half of 2023
The market of steel scraps faced a consistent decline in the first two quarters of 2023 in China due to weak demand from global industries and an influx of cheap imports from other Asian countries and Russia, which increased the competition, and the domestic traders had to reduce their price quotations.
The US markets of steel scrap also suffered from the same challenges as the low rates of procurement from the downstream sectors, which led to the rise in the level of inventories. During the initial months, the market performed steadily as the positive momentum of the prices was supported by the revival of construction activities, which was evident in its price figures that suggest that heavy melting scrap prices (FOB) rose from approximately 380 USD/MT in January'23 to 448 USD/MT in Mar'23. However, the negative effects of the downward trends of the end-user sectors in the second quarter led to the downfall of the trends to 352 USD/MT in June'23.
Analyst Insight
According to Procurement Resource, the price of Steel Scrap is estimated to grow steadily in the upcoming months as the demand and revival of global markets are expected to support the rise in the prices of steel scrap.
Procurement Resource provides latest prices of Steel Scrap. Each price database is tied to a user-friendly graphing tool dating back to 2014, which provides a range of functionalities: configuration of price series over user defined time period; comparison of product movements across countries; customisation of price currencies and unit; extraction of price data as excel files to be used offline.