Regional Price trends
Get the latest insights on price movement and trends analysis of Sulfadiazine meal in different regions across the world (Asia, Europe, North America, Latin America, and the Middle East & Africa).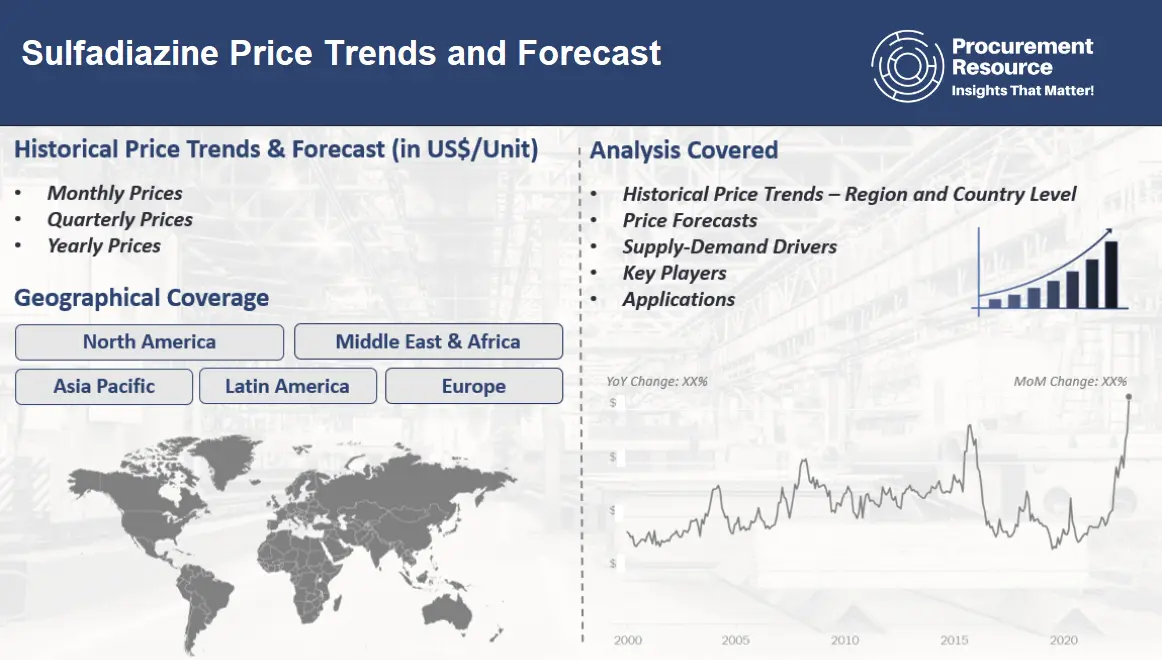 Sulfadiazine Price Trends for First Half of 2023
A class of pharmaceuticals called sulfadiazine, also known as sulfa drugs, is used to treat bacterial infections. They can be used as oral, topical, vaginal, or ophthalmic therapy and come in a variety of formulations.
The market activities of sulfadiazine were directly dependent on the performance of the pharmaceutical sector. In India, several steps were taken to boost the production activities of drugs and rise in the level of imports. The government policies promoted the import rates as it looked forward to mending the disrupted supply chains caused by the pandemic.
In addition to this, the dependence of India's pharmaceutical sector on the influx of raw materials from other nations is also affecting the price trends of sulfadiazine. In the first and second quarters, the pharmaceutical sector surged as the production activities geared up, but the rise in the cost of imported raw materials is the major cause of the high uncertainties in the price trends of sulfadiazine.
Analyst Insight
According to Procurement Resource, Sulfadiazine price is estimated to showcase an oscillating trajectory as the Asian pharmaceutical sector is heavily dependent on the import of raw materials and functionality of the global pharmaceutical food chains.
Procurement Resource provides latest prices of Sulfadiazine. Each price database is tied to a user-friendly graphing tool dating back to 2014, which provides a range of functionalities: configuration of price series over user defined time period; comparison of product movements across countries; customisation of price currencies and unit; extraction of price data as excel files to be used offline.