Regional Price Overview
Get the latest insights on price movement and trends analysis of Tungsten Carbide in different regions across the world (Asia, Europe, North America, Latin America, and the Middle East & Africa).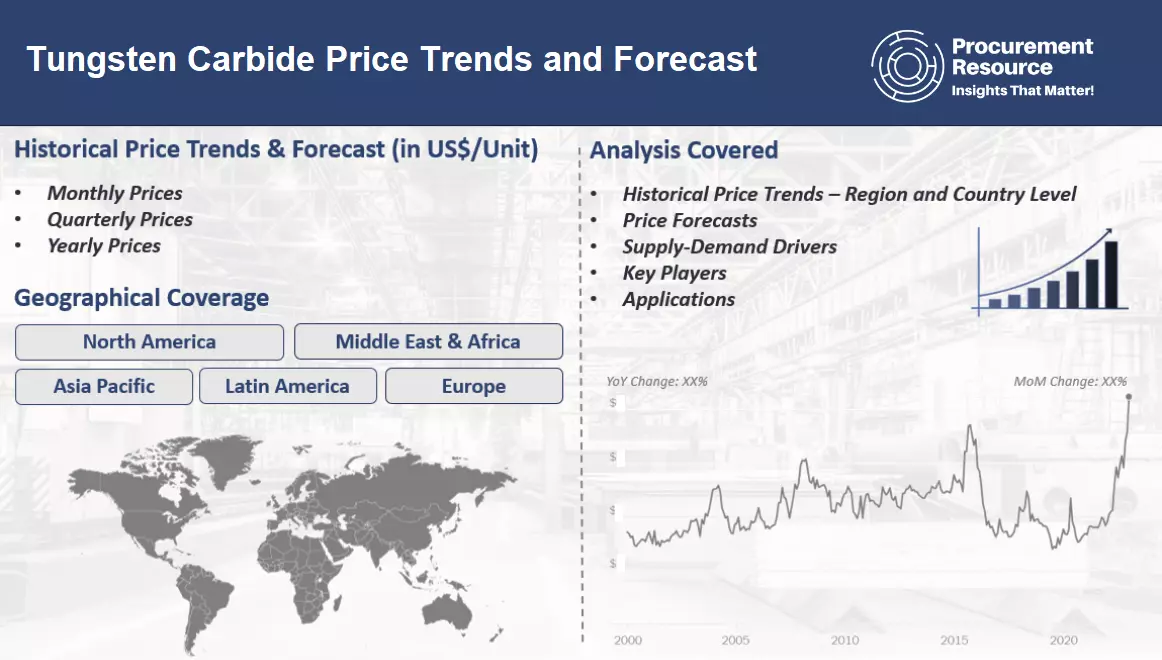 Tungsten Carbide Price Trends for First Half of 2023
The production process of tungsten carbide involves the use of tungsten metal, and thus, its price trends depends on its market activities. It has extreme hardness and wear resistance, due to which it is extensively used in making mining equipment, aerospace and defense tools, and heavy-duty products.
In the first two quarters of 2023, the prices of tungsten fluctuated but remained on the lower end of the spectrum as the performance of end-user industries faced severe volatility. During this phase, the rates of exports from China declined, which caused disruptions in the supply chains. The semiconductor industries also suffered from this restricted supply.
However, on the other hand, Group 6 Metals initiated the functioning of new tungsten mines in Australia which increased the production rates while the trading activities moved southwards.
Analyst Insight
According to Procurement Resource, the prices of Tungsten Carbide are expected to depict a fluctuating trends as the rise in production rates, weak trading activities, and oscillating demand will direct its prices.
Procurement Resource provides latest prices of Tungsten Carbide. Each price database is tied to a user-friendly graphing tool dating back to 2014, which provides a range of functionalities: configuration of price series over user defined time period; comparison of product movements across countries; customisation of price currencies and unit; extraction of price data as excel files to be used offline.