Regional Price trends
Get the latest insights on price movement and trends analysis of Vermiculite in different regions across the world (Asia, Europe, North America, Latin America, and the Middle East & Africa).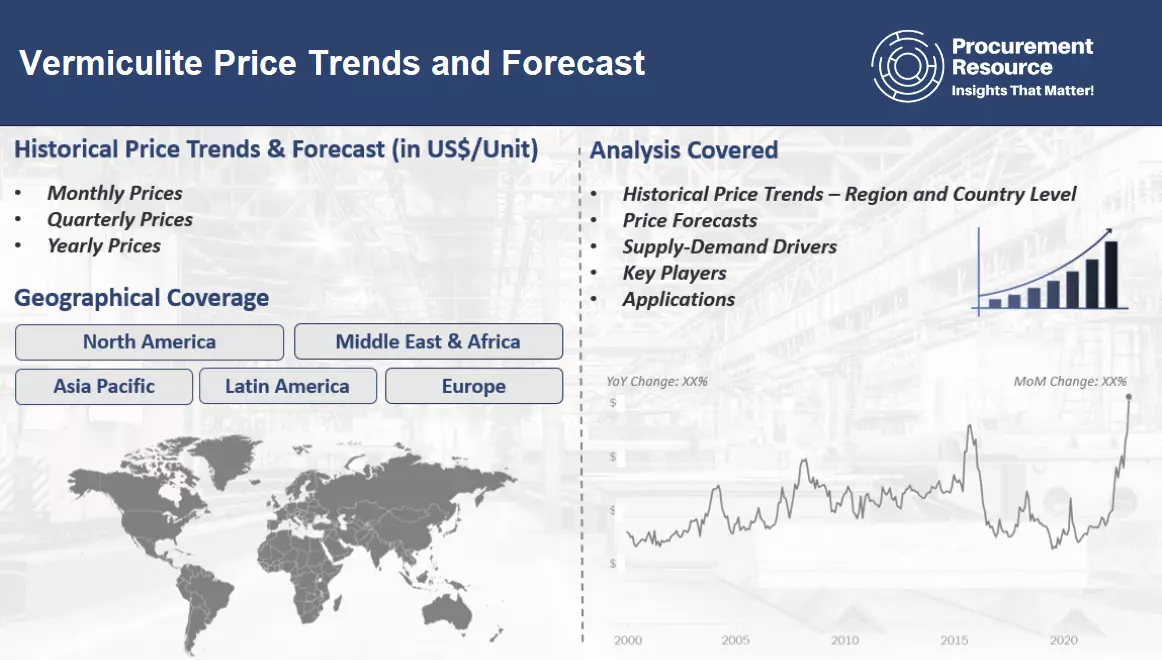 Vermiculite Price Trends for the First Half of 2023
Vermiculites are naturally occurring minerals, generally made up of various metal oxides like Aluminium oxide, Iron Oxide, Magnesium Oxide, and Potassium Oxide. Vermiculites are generally employed to make fire safe products and equipment for gardening, automotive, and construction sectors.
During the said period of the first half of the year 2023, a fluctuating price trends was observed for Vermiculite. Demands started slow but became steady going forward. However, the inventories were already well capable of catering to the existing demands. The overstocking issues also pulled down the Vermiculite prices occasionally. Overall, the Vermiculite market remained afloat during H1'23.
Analyst Insight
According to Procurement Resource, similar market fluctuations are expected in the Vermiculite market going forward, since there is not much change anticipated in the demand patterns of Vermiculites.
Procurement Resource provides latest prices of Vermiculite. Each price database is tied to a user-friendly graphing tool dating back to 2014, which provides a range of functionalities: configuration of price series over user defined time period; comparison of product movements across countries; customisation of price currencies and unit; extraction of price data as excel files to be used offline.