Regional Price Overview
Get the latest insights on price movement and trends analysis of Ziram in different regions across the world (Asia, Europe, North America, Latin America, and the Middle East & Africa).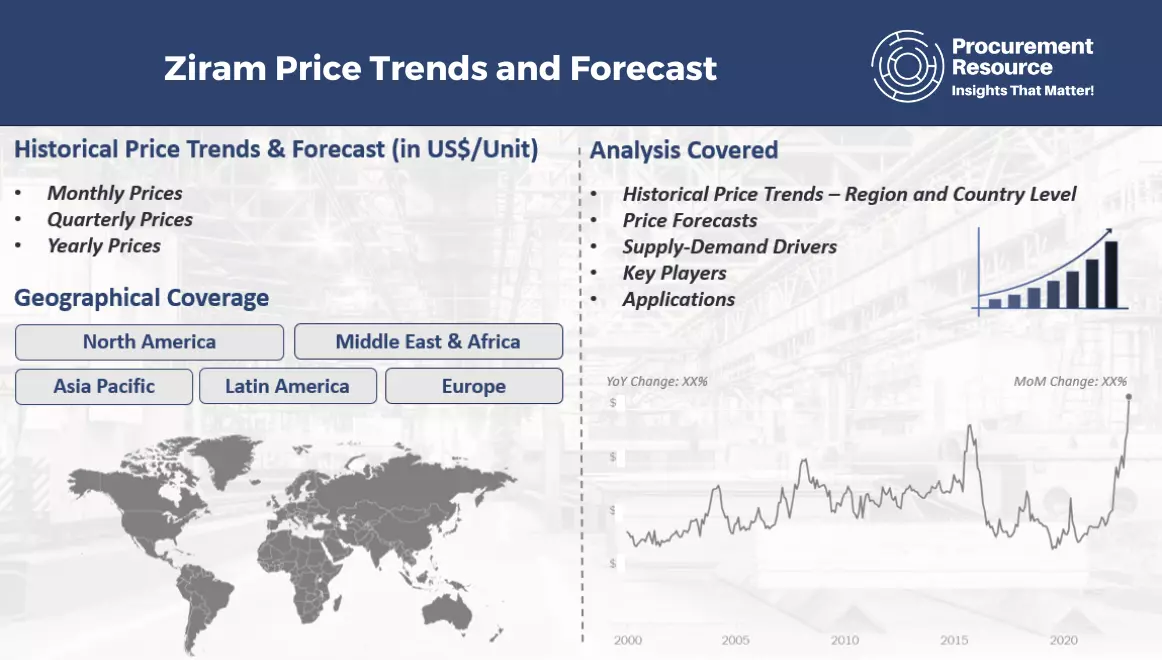 Ziram Price Trends for the First Half of 2023
Ziram is a fungicide used in farming to protect plants and crops from various fungal diseases. Its prices closely follow its feedstock Zinc Sulfate and Dimethylamine price fluctuations. Ziram market experienced a fluctuating price trends during the first half of the year 2023.
Inventory stocks were already high, so the upstream cost support was very limited. Suppliers got very few queries, so the price trends were mostly observed to be wavering on the lower side of the price curve. However, there were still some demands observed at the beginning of the first quarter, which pushed the prices up a little, especially in the Asian and American regions. But this incline was short-lived, and eventually, the momentum fizzled out. Overall, bearish market sentiments were observed owing to feeble demands.
Analyst insight
According to Procurement Resource, price trends for Ziram are expected to continue fluctuating since consumer demands continue to remain uncertain amid low consumer confidence and rising inflation.
Procurement Resource provides latest prices of Ziram. Each price database is tied to a user-friendly graphing tool dating back to 2014, which provides a range of functionalities: configuration of price series over user defined time period; comparison of product movements across countries; customisation of price currencies and unit; extraction of price data as excel files to be used offline.