Benefits and Uses of White Chocolate is Leading to the Rise in Its Demand Across the Globe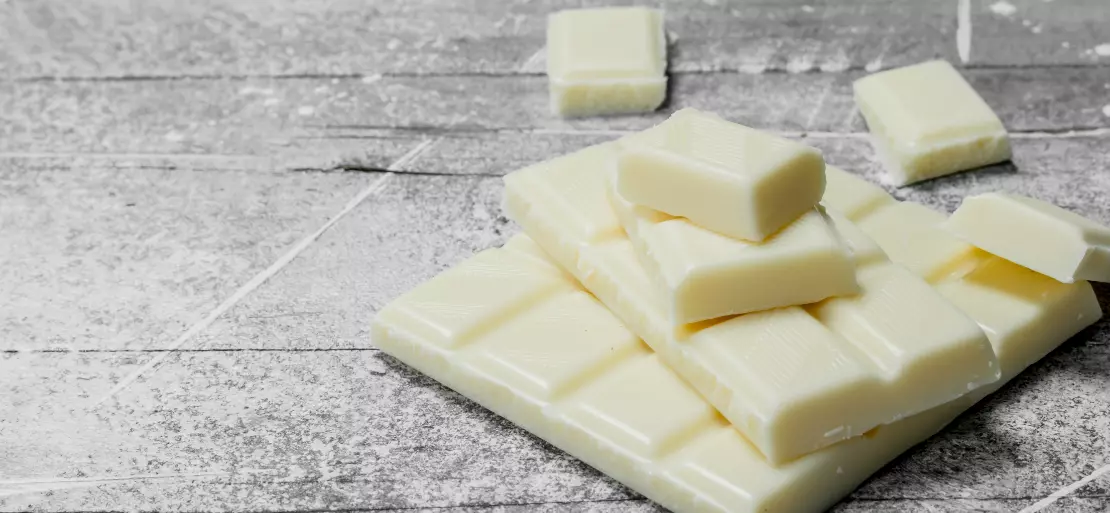 Milk products, cocoa butter, sugar, vanilla, and lecithin, a fatty emulsifier, that holds everything together and makes a bar of white chocolate. Among these, cocoa butter is the main ingredient in white chocolate, which gives it a delicate flavour. White chocolate is traditionally not considered chocolate in the proper sense because it lacks chocolate solids or powder, which provide chocolates with a bitter, tannic, and berry-like flavour. Instead, the colour of white chocolate determines its quality. Although it comes in white, pale yellow, and ivory colours, the latter two are thought to be superior due to a higher percentage of cocoa butter.
Because white chocolate contains cocoa butter, which is high in antioxidants, it aids in the elimination of toxins from the body. It also improves the flexibility of white blood cell movement, which aids in preventing artery-clogging. In the event of sepsis, the good bacteria present in white chocolate aids in the fight against harmful bacteria. Consuming white chocolate in moderation can help regulate fat in your body, reducing levels of bad cholesterol. This can result in a healthier heart and a lower risk of coronary heart disease.
Request Access For Regular Price Update of White Chocolate
White chocolate is used in various products due to its distinct taste and properties, including snack foods such as chips, cookies, popcorn, and cupcakes; beverages such as milkshakes, coffee, and smoothies; and cosmetics such as wax, nail enamel, and oil.
The global market for white chocolates has benefited in recent years due to factors such as increased awareness of the health benefits of chocolate in general, rising disposable incomes in emerging economies, and the easy availability of international brands in new regional markets. The increased penetration of the e-commerce sector in the retail industry in emerging economies such as India, China, Brazil, Mexico, and countries in the Middle East and Africa has also benefited the market.

Read More About White Chocolate Production Cost Reports - REQUEST FREE SAMPLE COPY IN PDF
The market sees promise because of improved distribution channels, rising packaging innovations, increased focus of companies on improving the nutritional value of products, and the thriving gifting industry. The market is expected to benefit from the increased availability of white chocolates in restaurants and coffee shops.
Geographically, the white chocolate market in Europe, North America, Asia Pacific, South America, and the Middle East and Africa. Because of several renowned companies in the regions, the markets in Europe and North America are currently the leading consumers, producers, and importers of white chocolate. The widespread use of white chocolates in food preparation and celebrations also benefits the white chocolate market. Because of the thriving industry for confectionery and bakery products, the Asia Pacific, the Middle East, and Africa market is expanding at a rapid pace. The Asia Pacific white chocolate market is expected to become a significant revenue contributor to the global white chocolate market in the coming years.
REQUEST FREE SAMPLE of White Chocolate Industry Report
Kraft Heinz Company, The Hershey Company, Mondelez International, Barry Callebaut, Nestle SA, Mars Incorporated, GCPPL Ltd., Agostoni Chocolate, Blommer Chocolate Company, Unilever, Ghirardelli Chocolate Co., Ferrero, Chocoladefabriken Lindt & Sprüngli AG, Chocolatiers (UK) Ltd, Green and Black's, and Montezuma's are the major players in the market of white chocolate.
About Author:
Prakhar Panchbhaiya
Senior Content Writer at Procurement Resource
Prakhar Panchbhaiya is an accomplished content writer and market research analyst. With over 4 years of experience in content creation and market analysis encompassing many industries, including pharmaceuticals, nutraceuticals, biochemistry, healthcare, ed-tech, and Food & Agriculture, he has been creating quality content for multiple sectors. He is a Biochemistry major with sturdy backing in a PG diploma in digital marketing, helping in the exhaustive content creation based on extensive research and competitive marketing.