Coffee is a Culture for People Around the World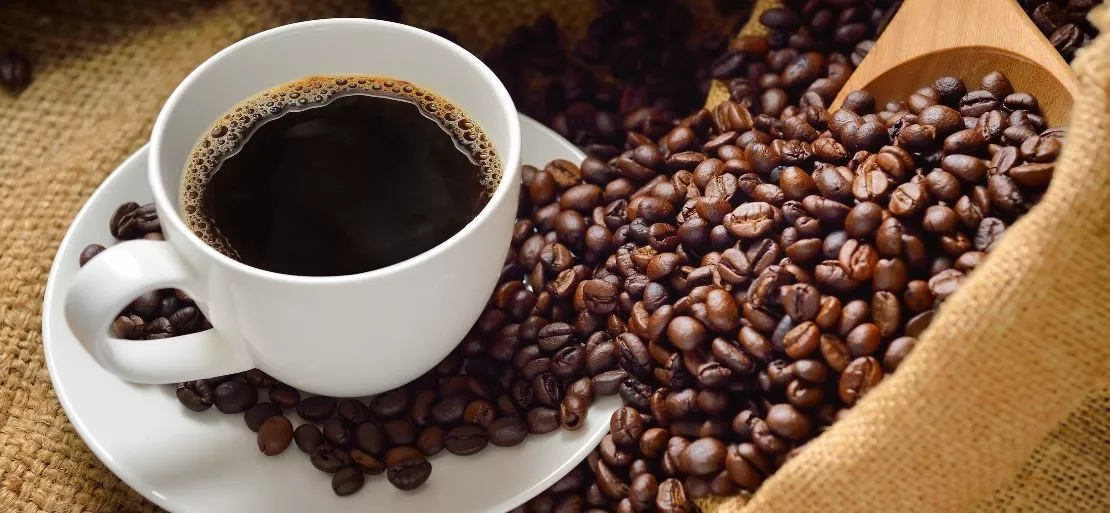 Coffee is churning the gears of the economies with its dark, lush texture and aromatic flavour that have gained popularity worldwide. It is one of the most widely traded goods, and there are concerns that, given the seemingly unstoppable demand, shops may run out of resources at some point. Ethiopia's rich highlands is the ecological home of the fragile Coffea arabica plant, and that is where the coffee finds its history. Even though the plant is called "coffee beans," it is not a legume, and the fruits from the initially picked coffee trees look like cherries. The seeds are removed and dried before being roasted and into the hard, nutty nodes, which are finally grounded in the grinders to form a powder-like substance.
Everyone has a favourite coffee drink, whether it's cappuccino, latte, espresso, americano, mocha, or frappe. Customers today are prepared to try new things; hence 'aromatic coffee' is becoming more popular. There is coffee in food, ice creams, frozen desserts, and affogato. Even gourmet coffee is seeing a surge. This includes artisan, hand blends, and high-quality coffee.
In addition, the aero press, French press, and other technologies are being used to create more regional and international combinations. Coffee shops have introduced an immersive experience to coffee drinking, with an engaging, energising, and soothing atmosphere. Coffee consumption is no longer limited to a hot cup of coffee, especially with the introduction of cold brews on the market.
Request Access For Regular Price Update of Coffee
With the rising number of customising options available, there are more ways to consume coffee than ever before. More than ever, people are abandoning quick and easy coffee to go for unique flavours and creative ideas. People see a world of coffee beyond a latte as additional options become accessible – however, lattes aren't going away anytime soon. Coffee is now a vital component of a healthy routine, especially when made without milk, cream, or extra sugar. The modern coffee shop patron is willing to pay a bit more for a delightful cup of coffee with exceptional flavour. Visitors to both branded and independent coffee shops place a premium on the quality of the coffee. On the other hand, modern coffee drinker wants to invest in a brand they can trust and believe in its values.
People enjoy going to their neighbourhood coffee shops to have coffee. However, the public would not return if the products were not good! According to a study conducted by the World Coffee Portal in 2021, over a fifth of coffee consumers in the United Kingdom consume four or more cups of coffee per day, which means that coffee shops have a lot of potential to sparkle. The study added that more than every fifth consumer said they went to a coffee shop up to three times a week. Most quality coffee shops offer a variety of food and non-coffee beverages, making them a perfect destination for rejuvenating.
Another reason people can't stay away from their neighbourhood coffee shop is the high quality of the coffee. When you visit a café, a professional barista can produce even the most complex coffee creations with ease — something you won't find at home! Customers get the ideal coffee experience with professional coffee equipment, steamers, and the use of premium quality coffee, making it the most convenient way to enjoy high-quality coffee for the average coffee drinker.
Read More About Coffee Production Cost Reports - REQUEST FREE SAMPLE COPY IN PDF
Millennials, driving the third wave of coffee, prefer iced coffee, and it is hard for companies to neglect such a section of the market. The desire for quick beverage options on the go has fueled demand for iced coffee, with product variety in terms of flavours, milk variants, and pack sizes proving crucial to sales.
Consumers are looking for brands that provide something different, going beyond the "big names" that dominate the shelves to find products with perks and flavours tailored to their specific requirements and preferences. Consumers are genuinely looking for stand-out coffee products with specialist components that perform a health function or on-trend blends of flavours that offer a change-up in the daily routine.
Due to COVID-19 and subsequent lockdowns, people were wallowing in cups of coffee at home because they were confined to their houses and spent most of their days in front of their computers for work-related meetings and video conferences, resulting in an overall increase in global coffee consumption making instant coffee makers reaping the benefits. Companies like Nestle, Levista Coffee, and ID Fresh extend distribution networks or innovate with instant coffee variations to meet rising demand and shifting consumption patterns.
REQUEST FREE SAMPLE of Coffee Industry Report
Taking a "coffee break" can help you stay energised throughout the day. It serves as a focal point for entertaining at home. In addition, it fosters a sense of community. There's nothing like catching up with friends over a good cup of coffee to bring back memories. The smell of coffee brewing in the kitchen frequently concludes a day of entertaining family members.
Finally, there are millions of people who love the taste of coffee. This taste is different for every coffee drinker because of the wide variety of coffee flavours, roasts, and types available on the market. Some people like a deep dark coffee flavour, while others like a lighter roast that is smooth and mellow. Regardless of the taste, people are enticed to their morning cup of coffee. The top reasons people drink coffee are as varied as the types of coffee available to drink. Regardless of why people drink coffee, it is second only to water in consumption, and every day the number of coffee drinkers grows tremendously, adding their reasons for drinking it to the list.
About Author:
Prakhar Panchbhaiya
Senior Content Writer at Procurement Resource
Prakhar Panchbhaiya is an accomplished content writer and market research analyst. With over 4 years of experience in content creation and market analysis encompassing many industries, including pharmaceuticals, nutraceuticals, biochemistry, healthcare, ed-tech, and Food & Agriculture, he has been creating quality content for multiple sectors. He is a Biochemistry major with sturdy backing in a PG diploma in digital marketing, helping in the exhaustive content creation based on extensive research and competitive marketing.