Facts About Ammonium Nitrate and its Uses in Various Industries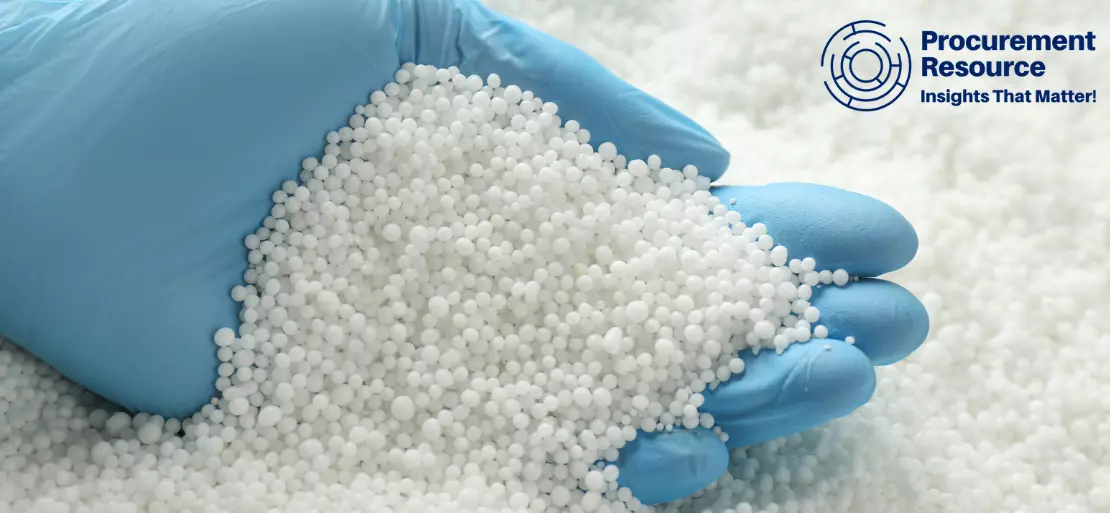 A chemical composite denoted with the biological formula NH4NO3 is known as ammonium nitrate. It comprises ammonium and nitrate and appears as a white coloured crystalline salt. In this form it is extremely soluble in water and in the solid form it is hygroscopic, though it does not create hydrates. The commercial grade of ammonium nitrate consists of around 33.5 percent of nitrogen, all this is in the type that they could be utilized by plants and hence making it the most generic nitrogenous element of synthetic fertilizers.
The melting point of ammonium nitrate is 169.6 °C and when heated in the water solution it decays the salt to nitrous oxide or laughing gas. By using the reaction between ammonia and nitric acid in a neutralizer, every ammonium nitrate plant generates an aqueous ammonium nitrate mixture.
Although it is an oxidizer that is regarded as comparatively safe in case it is stored appropriately and in an uncontaminated form. However, it can be highly hazardous if it is contaminated, blended with fuel, or stored precariously.
Request Access For Regular Price Update of Ammonium Nitrate
The chemical ammonium nitrate needs to be stored properly because if a sizeable volume of it is subjected to extreme heat it may cause an explosion. Hence, loading the chemical close to huge fuel tanks, in substantial capacities and in an inadequately aerated area can trigger a huge blast. The greater the volume, there is an additional risk that it will explode.
Owing to the fact that ammonium nitrate in its solid can lead to an explosive disintegration if it is heated in a constrained facility, there has been an enforcement of government laws on the chemical's freight and storage.
Ammonium nitrate is generally employed in fertilisers, in insecticides, herbicides, and pyrotechniques, as well as in the production of nitrous oxide. Though ammonium nitrate is commonly used in the fertilizers nevertheless the quality of it is too unstable, making it beneficial in some of the sectors. The usage of ammonium nitrate in gardens and enormous size of growing pastures encourages development of the plants and delivers a complete source of nitrogen that plants are able to take from.
In addition, ammonium nitrate is applied as an absorptive for nitrogen oxides, a component to freeze mixtures, an oxidant in rocket propellants, and employed as a nutrient during the preparation of yeast and antibiotics. Also, both nitrates and nitrites are utilized to treat meats and to cultivate the typical flavour and pink colour, to avoid rancidity, as well as to counteract the development of Clostridium botulinum microorganisms inside or on the meats.
Moreover, ammonium nitrate is considered to be an industrially used chemical that is frequently utilized as an explosive for civil construction, excavating and mining. It is also used to alter the blasting or ignition rate of other explosives like nitroglycerin in the supposedly ammonia dynamites, and as a reacting mediator in the ammonals, that are blends of ammonium nitrate and powdered aluminium.
Based on its usage, ammonium nitrate is sold in numerous forms. For instance, in its liquid form ammonium nitrate can be marketed as a fertilizer, normally mixing with urea or the liquid ammonium nitrate might be condensed to create an ammonium nitrate 'melt' to be used in solids development procedures. On the other hand, solid form of ammonium nitrate can be generated in the type of grains, prills, crystals, or granules.
Read More About Ammonium Nitrate Production Cost Reports - REQUEST FREE SAMPLE COPY IN PDF
In 2021, the worldwide ammonium nitrate market made a revenue of around USD 16 billion and is anticipated to develop at a CAGR of about 3.43 percent per year until 2028. India, China, Japan, and South Korea has generated the highest revenues in both the consumption and production of ammonium nitrate primarily due to the heightened food safety rules and regulations in these nations. Likewise, the USA and Canada are projected to produce high revenues as the economic solidity and investments by the government are at a superior level.
The price of the ammonium nitrate was at USD 409 (CIF, US) per tonne in May 2022, rising by 36 percent as compared to April 2022. Broadly, the import price suggested to have surged from January 2022 to May 2022.
About Author:
Prakhar Panchbhaiya
Senior Content Writer at Procurement Resource
Prakhar Panchbhaiya is an accomplished content writer and market research analyst. With over 4 years of experience in content creation and market analysis encompassing many industries, including pharmaceuticals, nutraceuticals, biochemistry, healthcare, ed-tech, and Food & Agriculture, he has been creating quality content for multiple sectors. He is a Biochemistry major with sturdy backing in a PG diploma in digital marketing, helping in the exhaustive content creation based on extensive research and competitive marketing.