Overview of the Global Milk Industry: Challenges, Uncertainties, and Impact of COVID-19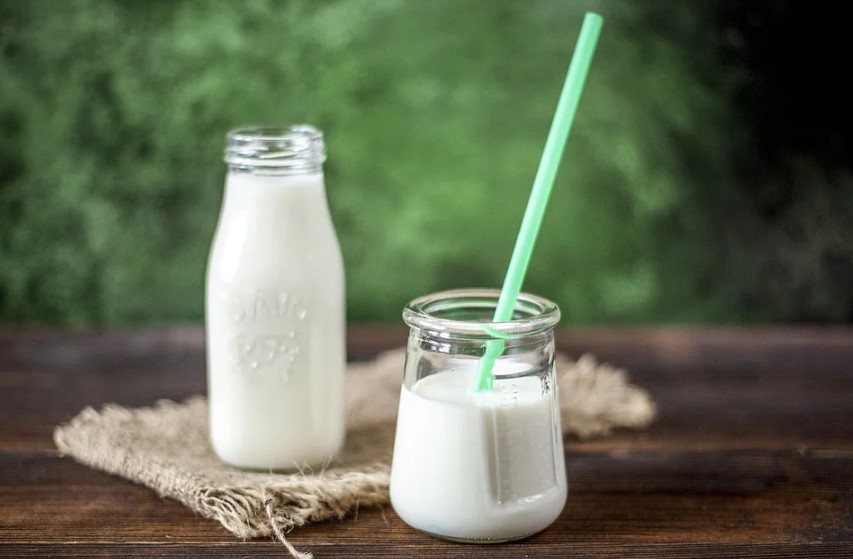 Milk production is carried out by around 150 million families around the world. Smallholders in most developing nations produce milk, and milk production contributes to household livelihoods, food security, and nutrition. In addition, milk provides small-scale producers with relatively quick returns and is a significant source of financial revenue. With 22% of worldwide milk production, India ranks first globally, followed by the United States of America, China, Pakistan, and Brazil.
Many developing countries have increased their share of global dairy output in recent decades. This growth is primarily due to an increase in the number of producing animals rather than a rise in production per person. In many developing countries, poor-quality feed supplies, illnesses, limited access to markets and services (such as health, credit, and training), and dairy animals' low genetic potential for milk production limit the dairy output.
Request Access For Regular Price Update of Raw Milk
Milk production has a very long history in several developing countries, and milk and its products play a significant role in the diet. Other countries have only recently begun to produce considerable amounts of dairy. The Indian subcontinent, the Mediterranean and Near East, West Africa's savannah regions, East Africa's highlands, and parts of South and Central America are home to many of the former countries. Southeast Asia (including China) and tropical locations with high circulating temperatures and humidity have no long tradition of dairy products.
United States of America, Australia, Germany, France, New Zealand, and Ireland have the highest milk surpluses. In contrast, China, Italy, the Russian Federation, Mexico, Algeria, and Indonesia have the greatest milk deficits.
Challenges and Uncertainties in the Milk Industry
COVID-19 Effect: Although the food sector has been less affected by the COVID-19 pandemic in general than other sectors, problems in supply chains of perishable foods such as milk and dairy products have become a critical point of loss for the industry. The places that provide mass food services, such as restaurants and cafes, were first affected by restrictions and lockdowns that decreased dairy product consumption.
Read More About Raw Milk Production Cost Reports - REQUEST FREE SAMPLE COPY IN PDF
Climatic Changes: According to the Organisation for Economic Co-operation Development and the Food and Agriculture Organisation (OECD-FAO) report of the United Nations, world milk production may be restricted due to unforeseen weather events, primarily due to grazing systems. Climate changes also increase the likelihood of droughts, floods, and disease threats, affecting the dairy sector in various ways, such as price volatility, milk yield, and cow inventory adjustments.
Environmental Regulations: Environmental concerns and environmental legislation have a significant impact on the future development of dairy products and can change all current forecasts. Dairy-related greenhouse gas emissions account for a substantial portion of total emissions in some countries, including New Zealand and Ireland. As a result, any changes in related policies may impact dairy production. Another area where policy changes can be effective is the growing trend toward sustainable practices such as water access and fertiliser management. On the other hand, stricter environmental legislation can lead to innovative solutions that boost the industry's long-term competitiveness.
Animal Diseases: The spread of animal diseases can impact milk production. Mastitis is one of the most common infectious diseases in dairy cattle of all sizes worldwide. It is also the most financially damaging challenge, significantly impacting milk yield and quality. However, future advances in disease awareness, detection, and treatment may result in significant increases in milk production despite minor losses.
Plant-Based Products: In many regions, the role of plant-based dairy substitutes such as rice, soy, almond, and oat drinks in the liquid dairy sector has grown in recent years. Plant-based milk substitutes are increasing, albeit from a low base, but there is disagreement about their environmental impact and relative health benefits. As a result, the long-term effects on dairy demand are uncertain.
Demand Conditions
Dairy demand is expected to rise dramatically in the following years, owing to increasing customers, higher incomes, and a growing interest in nutrition. In metropolitan areas, consumption of processed and packaged dairy products is rising. As a result of increased private-sector competition, various national and international brands have joined the market, raising consumer expectations of quality - albeit within a tiny segment of the population.
In many places, people prefer unpacked and unprocessed milk delivered by a local milkman because of its taste and the perception of freshness. Various consumer trends such as the demand for healthy and clean labelled products, the rise in demand for efficient foods, and the increase in protein consumption will drive innovation in the industry. While strong technology capabilities are essential for capitalising on these trends, they are insufficient. The ability to uncover and use consumer insights from local marketplaces is also critical for increasing consumer value and producing higher-margin products. The milk demand is growing rapidly, owing to the burgeoning population. People are more interested in healthy meals in a single package, which dairy products can provide.
Technological Intervention in the Industry
During the COVID-19 pandemic, dairy producers and processors have used technology to avoid workforce shortages and consumers obtaining milk in a contactless manner. Throughout the pandemic, the Stellapps smartMoo digitisation stack enabled dairy processors across the country to procure milk in a contactless manner, including grading, pricing, and farmer payments. Stellapps enabled farmers to sell their milk throughout the pandemic and get regular digital payments despite challenging market conditions and supply chain interruptions.
As a result, farmers and processors are increasingly taking the help of digital tools to provide quality milk to the end-users. Due to the pandemic, agri-businesses have realised that impactful digital interventions can improve food quality and address traceability issues, an increasing concern.
In December 2021, Airtel Business, Bharti Airtel's business-to-business unit, and IBM collaborated to implement a hybrid cloud solution for a group of Milk Producer Companies (MPCs) formed by NDDB Dairy Services. The ERP and other important apps will be hosted on the hybrid cloud solution, which uses Airtel Cloud and IBM Power servers to speed up the MPCs' digital transition.
About Author:
Prakhar Panchbhaiya
Senior Content Writer at Procurement Resource
Prakhar Panchbhaiya is an accomplished content writer and market research analyst. With over 4 years of experience in content creation and market analysis encompassing many industries, including pharmaceuticals, nutraceuticals, biochemistry, healthcare, ed-tech, and Food & Agriculture, he has been creating quality content for multiple sectors. He is a Biochemistry major with sturdy backing in a PG diploma in digital marketing, helping in the exhaustive content creation based on extensive research and competitive marketing.