Regional Price Overview
Get the latest insights on price movement and trends analysis of Raw Milk in different regions across the world (Asia, Europe, North America, Latin America, and the Middle East & Africa).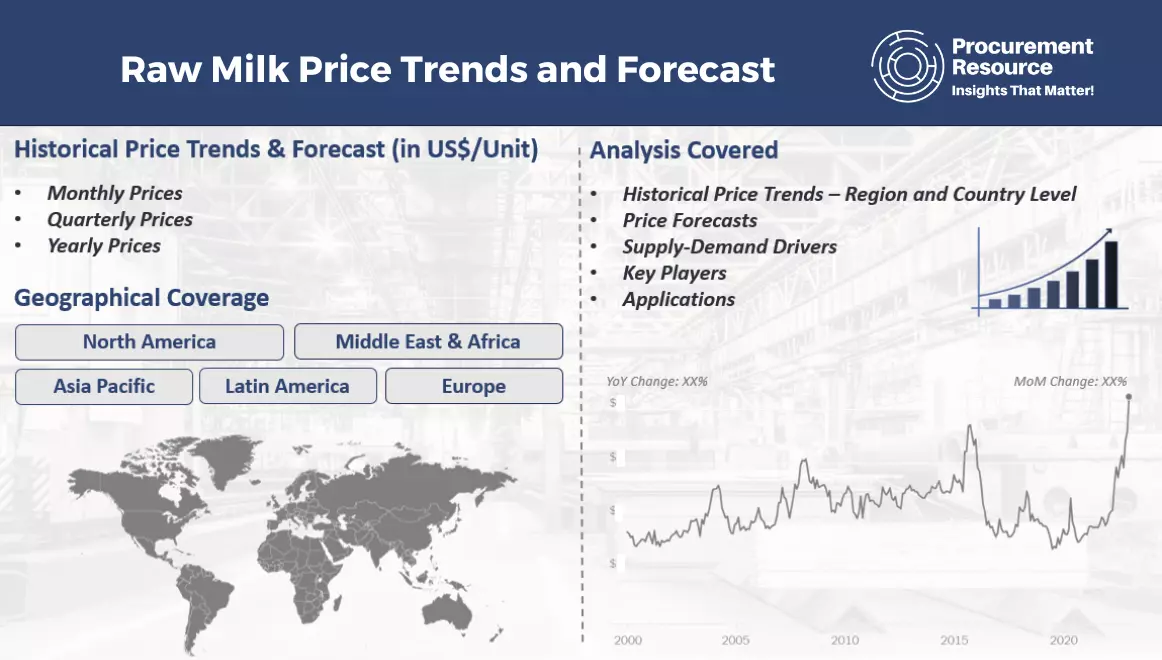 Raw Milk Price Trends for the First Half of 2023
During the COVID phase, the producers of raw milk witnessed a steep slump in demand as the majority of the businesses suffered from the long phase of restrictions. This led to a serious financial constraint on the producers, and thus, many of them had to put a halt to their production activities.
After the uplifting of restrictions, the output of raw milk did not increase as much as its demand, which was the major cause of the inclination in the price trends of raw milk in the first two quarters of 2023. In the Asia Pacific markets, the demand for raw milk from the international players supported the rates of export and proved to be beneficial for the traders, but on the other hand, it led to a shortage of supply in the domestic markets, which further supported the rise in the prices of raw milk.
In addition to this, the inflation in the food market was caused by the restricted supply of food products due to the Russia-Ukraine crises and extreme weather conditions that proved to be beneficial for the market and prices of raw milk.
Analyst Insight
According to Procurement Resource, the price of Raw milk is estimated to incline in the upcoming quarters as the demand for raw milk seems to surpass the production rates.
Procurement Resource provides latest prices of Raw Milk. Each price database is tied to a user-friendly graphing tool dating back to 2014, which provides a range of functionalities: configuration of price series over user defined time period; comparison of product movements across countries; customisation of price currencies and unit; extraction of price data as excel files to be used offline.