Global Whole Milk Powder Market Overview and Industrial Developments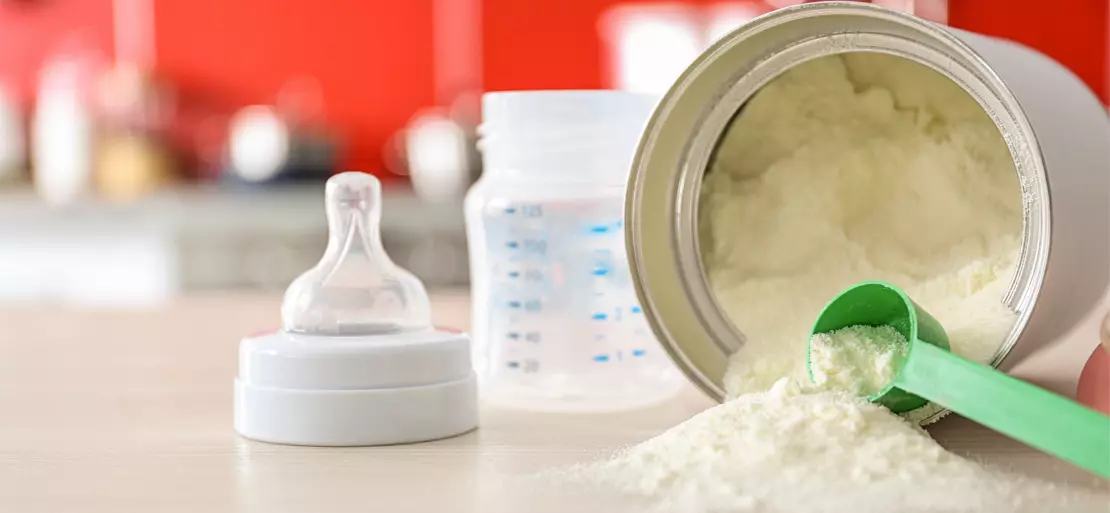 Milk powder is consumed worldwide due to several nutrients such as vitamin B12, thiamin, and high levels of protein, which drive the global milk powder market. Furthermore, milk powder has a longer shelf life than regular milk, contributing to the increased demand for milk powder over regular milk. Europe is expected to retain the largest market share, while the Asia Pacific has increased in recent years. This is due to changing lifestyles and increased internet and social media penetration, driving the consumption of processed and packaged foods. As a result, the milk powder market is booming.
The implementation of advanced technologies in milk powders, which helps to retain the nutrient content of milk even after drying and contains very trace amounts of fat, making it low in calorie content, is driving people's interest in milk powder consumption. This aids in weight loss or maintenance and the promotion of a healthy heart. Furthermore, because it is a good source of complete proteins, which aid in the development and maintenance of lean muscles, its popularity among athletes has grown.
World milk prices and milk imports impact the functioning of developing countries' domestic markets. Improvements in processing and shipping technology, lower transportation costs, and export subsidies have heightened international trade in milk powder and encouraged its rise, albeit to a lesser extent than meat. Developing nations such as China, India, and Africa rely on Europe for milk powder imports. China's share of EU exports has slightly decreased, with the United States, Hong Kong, and Saudi Arabia trailing in the ranking of milk powder exports.
China's share of EU exports has slightly decreased, with the United States, Hong Kong, and Saudi Arabia trailing in the ranking of milk powder exports. The growth of milk powder has enormous potential in developing countries such as the Asia Pacific, where emerging economies such as China, India, and Japan rely heavily on imports to meet their growing dairy needs. On the other hand, Danone dominates the market in South America, the Middle East, and Africa.
Z Natural Foods launched powdered dry whole milk in the United States in 2020, as the demand for whole milk powder and other long-life dairy products increased due to the coronavirus crisis. This protein-rich product can be stored safely for up to 18 months and has 23% protein and 28% milkfat, when mixed with water, it contains amino acids, vitamins A and D, essential fatty acids, and minerals like calcium, potassium, magnesium, and iron.
Request Access For Regular Price Update of Iron
Nestlé China broadened the target audience for its A2 milk powder products in 2019 with a new launch for the whole family. The new product is called ShuChun, and it was released under the Nestlé YiYun whole-family nutrition milk powder brand. AmulFed Dairy opened a new production facility in Gujarat, India, in 2018. The new dairy plant produces 150 tonnes of skim milk powder per day and 120 tonnes of dairy whitener and baby food. The plant is one of Asia's largest dairy processing plants. Fonterra Co-operative Group Limited, Lactalis International, Nestlé S.A., Royal FrieslandCampina N.V., and Danone S.A. are the major players in the market for whole milk powder.
About Author:
Prakhar Panchbhaiya
Senior Content Writer at Procurement Resource
Prakhar Panchbhaiya is an accomplished content writer and market research analyst. With over 4 years of experience in content creation and market analysis encompassing many industries, including pharmaceuticals, nutraceuticals, biochemistry, healthcare, ed-tech, and Food & Agriculture, he has been creating quality content for multiple sectors. He is a Biochemistry major with sturdy backing in a PG diploma in digital marketing, helping in the exhaustive content creation based on extensive research and competitive marketing.